No Comments
Goose Island Collaborates with Local Chicago Band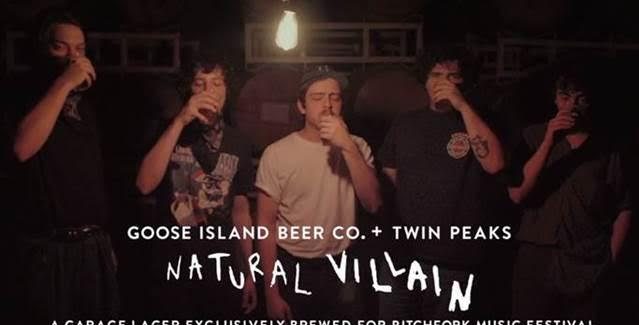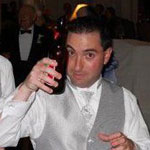 For the fourth year, Goose Island has teamed up with a band performing at the Pitchfork Music Festival to create a unique beer that represents the bands taste in beers. This year the brewery collaborated with Chicago's own Twin Peaks to create Natural Villain, a garage/pilsner-style lager.
The beer can be found in select bars throughout the city around the time of Pitchfork which takes place July 15-17.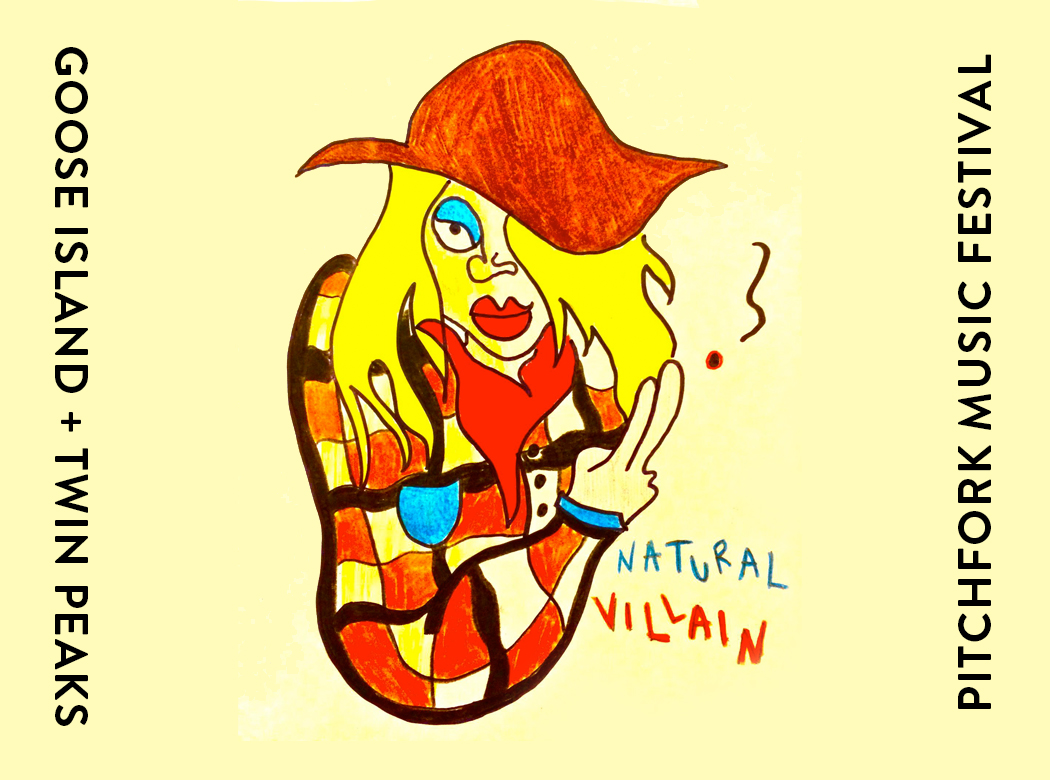 "Working with the bands each year is awesome, each group is different and we try to understand what inspires them and makes them tick," Goose Island Brewmaster Jared Jankoski said. "What do they drink when they practice, create or perform?  For Twin Peaks, we came up a garage lager, named Natural Villain. A lot happens in a garage, and you need a beer to go with it. These guys are total garage, and I just felt like it fit them."
Over the past few years the brewery has worked with other well-known artists including Chance the Rapper in 2015, Sharon Van Etten in 2014 and Run the Jewels in 2013.
Twin Peaks was founded in 2010 in Chicago while the band members were going to high school in the city. In 2012 they recorded their first album, Sunken, which was officially released in July 2013.
"It's (Natural Villain) inspired by some of our favorite beers like Modelo, Pacifico and Sol," Twin Peaks drummer Connor Brodner said. "We also got to design the label and give it our lil' western twist. It's gonna be poured up at some of our favorite Chicago bars the week of Pitchfork too so everyone's thirst can be quenched."
MIKE ZOLLER IS THE CHICAGO EDITOR FOR PORCHDRINKING.COM. FOLLOW HIM ON INSTAGRAM: @CHICAGOBEER AND PORCHDRINKING CHICAGO'S TWITTER FEED: @PORCHDRINKCHI
---