No Comments
Creature Comforts Brewing Co. Get Comfortable Wrap-Up Tour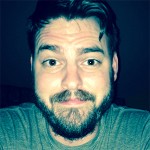 Creature Comforts Brewing Co. came together with family and friends to celebrate the successes of this season's Get Comfortable campaign. Creature Comforts generated over $65,000 in charitable contributions with the help of local community organizers, businesses and volunteers. Get Comfortable proved to be a groundbreaking corporate level charity campaign that broke down many barriers while building community relationships that touched many lives through its 2015/2016 season.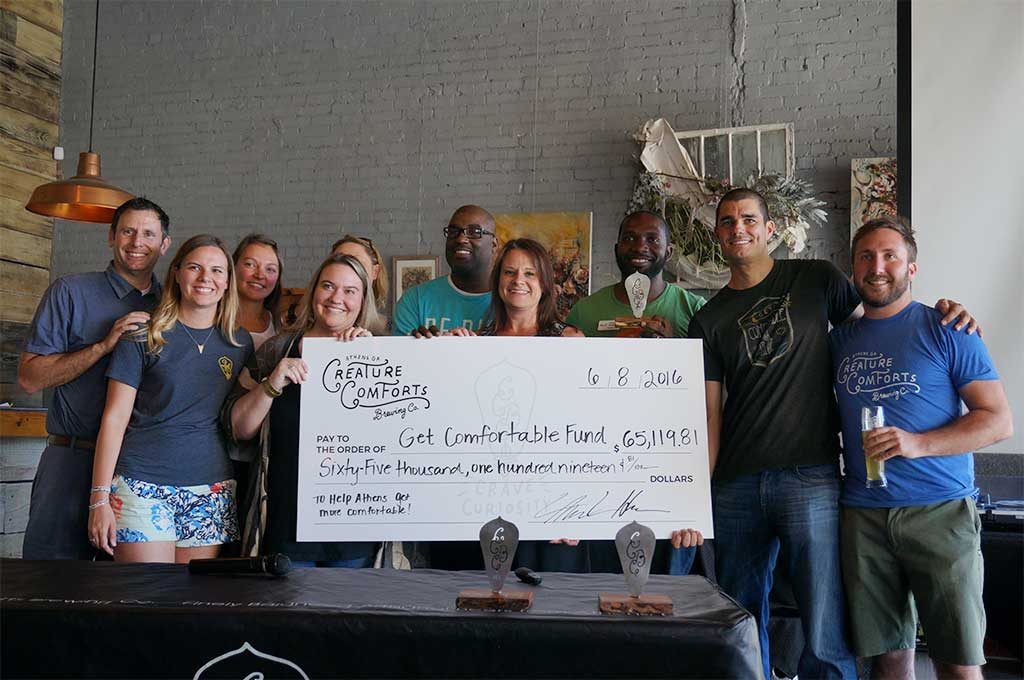 Creature Comforts worked alongside Athens' based non-profit organization Community Connection to design a charitable campaign from the ground up. According to Creature Comforts CEO and co-founder, Chris Herron, they wanted to approach this as a community investment rather than a tax write off. To accomplish this, the brewery envisioned a hands-on approach mixed with community involvement and a unique touch that exemplified the Creature Comfort brand. Early on, Herron, zealously, set an initial goal of $50,000 in charitable contributions for this season's campaign. The brewery staff and volunteers leapt at the challenge and got straight to work despite having raised a mere $782 in profits the previous year.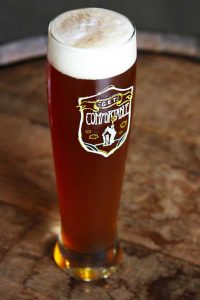 Creature Comforts and their volunteers fully committed to realizing their goal by building a brand around their charity model, called it "Get Comfortable". Special Get Comfortable tours were held every Wednesday and featured specially designed Get Comfortable glassware, with 100% of tour profits benefiting the Get Comfortable charity fund. A unique Get Comfortable IPA was brewed and served at these feature tours and other special events to raise further funds. A Get Comfortable website launched featuring purposely designed Get Comfortable merchandise, such as T-shirts and blankets with the Get Comfortable logo, with profits going toward the same fund. Partnerships were created with Athens' businesses to include Your Pie, Sons of Sawdust, Condor Chocolates, Trappeze Pub and My Athens. These local businesses provided marketing materials/hours, volunteer materials and donated a percentage of proceed from special events and Get Comfortable IPA beer sales.
"Creature Comforts was founded on six core pillars: Authenticity, Balance, Creativity, Community, Professionalism and Quality. Get Comfortable is a great example of how we are bring the community pillar to life. It is not easy or natural to give away time, resources and money when you are a young for-profit, start-up business. We hope to encourage other for-profit businesses in Athens to be deliberate and thoughtful in how they engage our community, because there is a lot we can do together."
– Chris Herron; CEO and co-founder, Creature Comforts Brewing Co.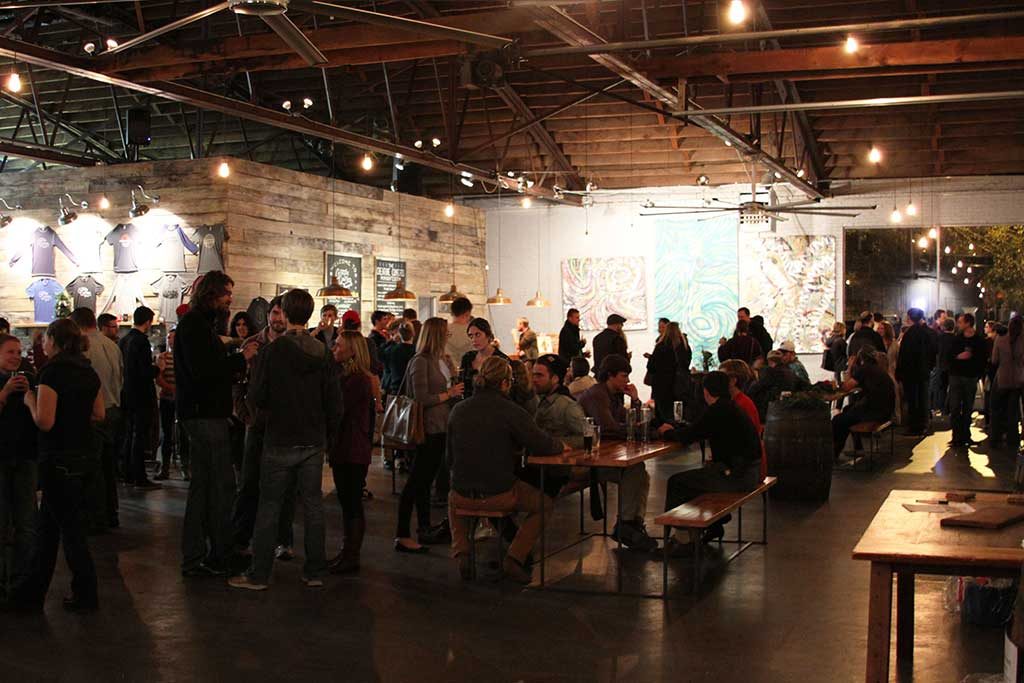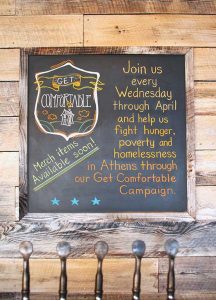 Get Comfortable spanned November 2015 to April 2016, with the Wrap-UP brewery tour held this June 2016. During this time, Creature Comforts featured a different non-profit organization at the brewery's Get Comfortable events on location and around town. Creature Comforts hosted non-profit organizers at the brewery during these times to speak with tour guests firsthand about their cause. A volunteer table was also hosted at each of these Get Comfortable brewery tours with the help of the University of Georgia's Department of Management with Dr. Jessica Rodell, David Keating and Tyler Saber as leads.This provided an opportunity for tour guests to take on the spot action in support of the present non-profit organization while learning more about that evening's cause. Non-profits selected for this season's Get Comfortable included Sparrows Nest, Action Ministries, Athens Community Council on Aging, Athens Area Homeless Shelter and Athens Land Trust.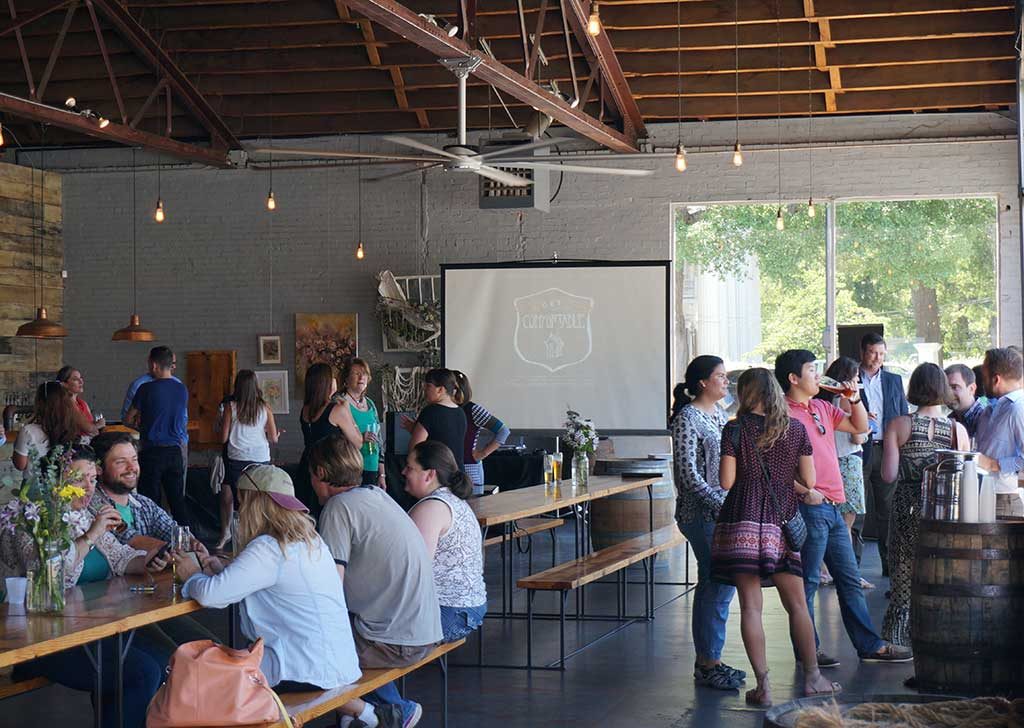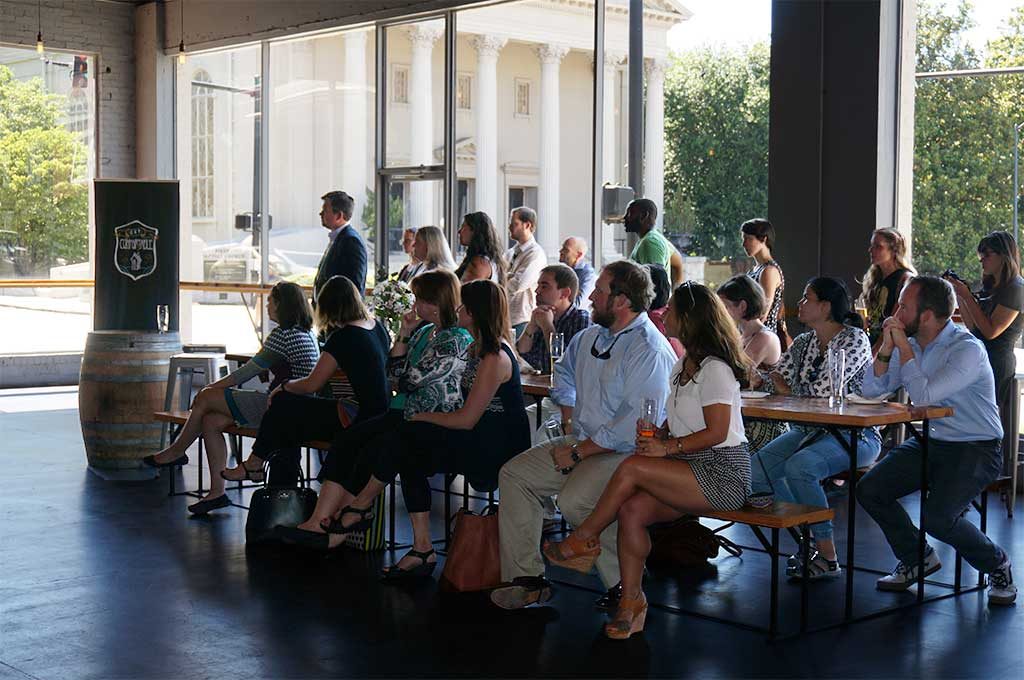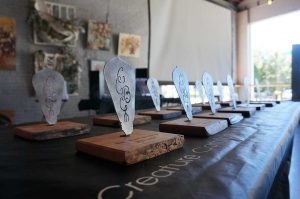 The celebratory wrap up tour provided an opportunity to bring together key players and partners who played a critical role in the Get Comfortable campaign's success. Katie Beauchamp, Onsite Operations & HR Manager, and Sharron Vinson, Field & Social Marketing Manager, presented CCBC light bulb awards to cornerstone supporters of the Get Comfortable campaign. Creature Comforts Business Development Director, Seth Herman, spoke to the drive and commitment that this group exempted during the campaign saying "normally in sales, you under commit and over deliver, but we over committed and over delivered." Herman clarified that it was not that Creature Comforts was not confident in what they could accomplish, but that they had ambitious passion that they were determined to find a way to feed. Creature Comforts, committed to a lofty goal of $50,000 and, indeed, over delivered with $65,000 in charitable funds raised with a net amount of $47,476.70 to divide evenly amongst the 5 non-profit organizations sponsored by Get Comfortable. Herron said Creature Comforts Brewing Co. and family, wholeheartedly, intend to continue the Get Comfortable program.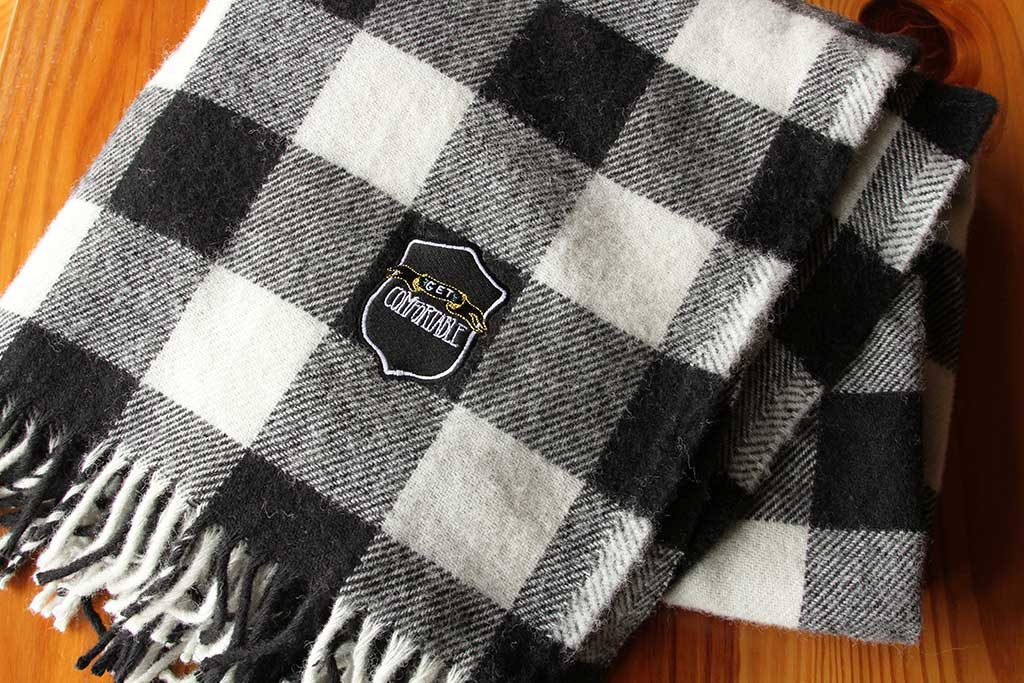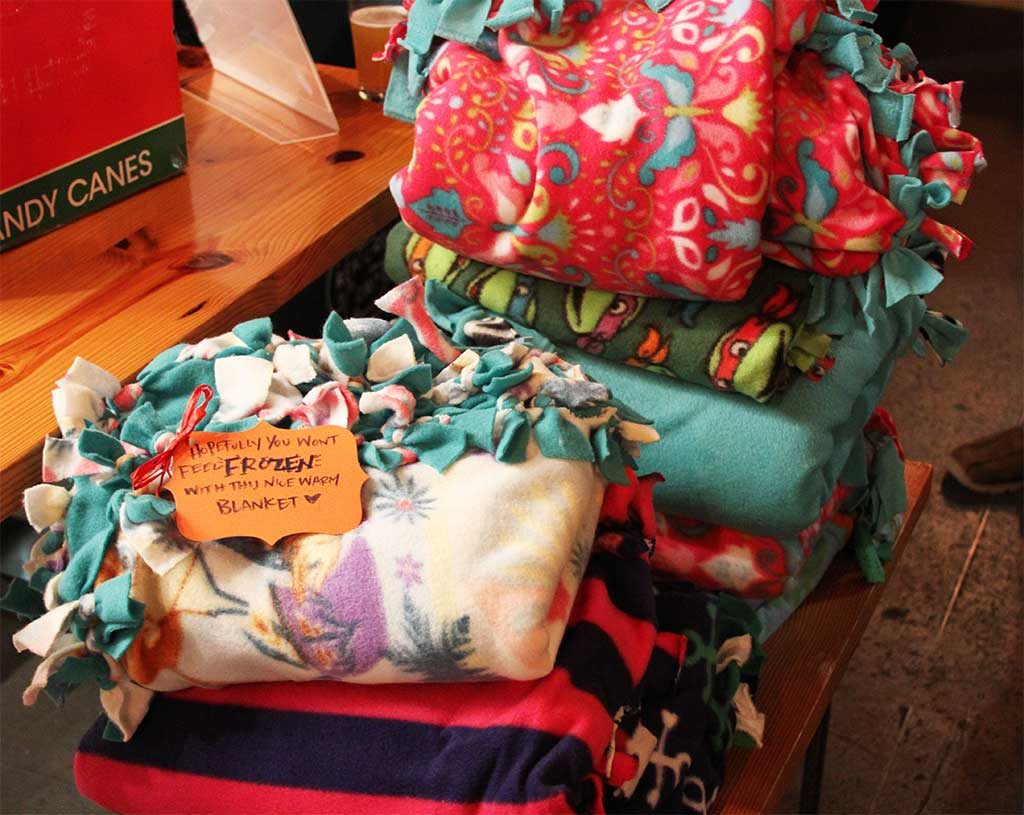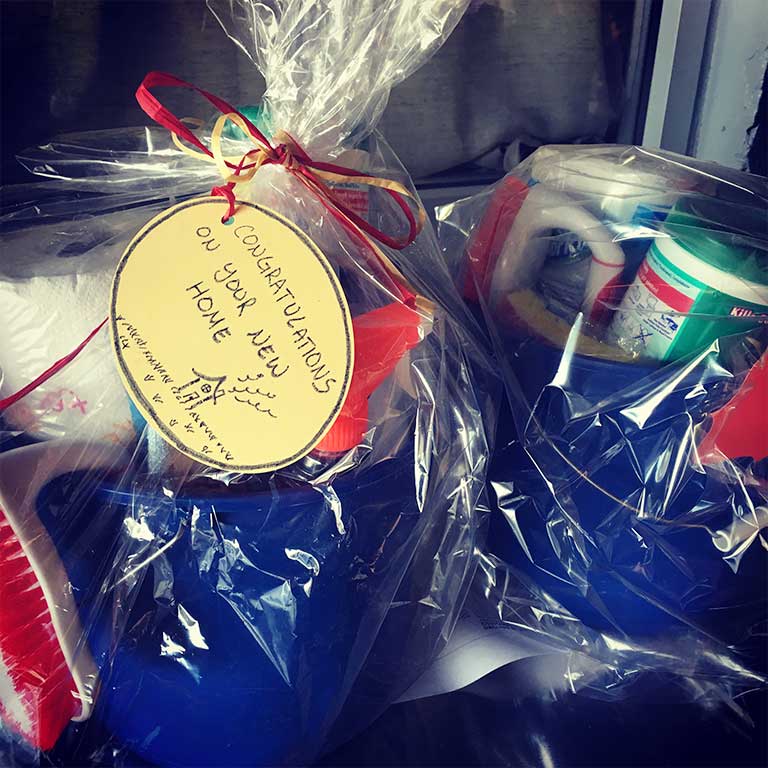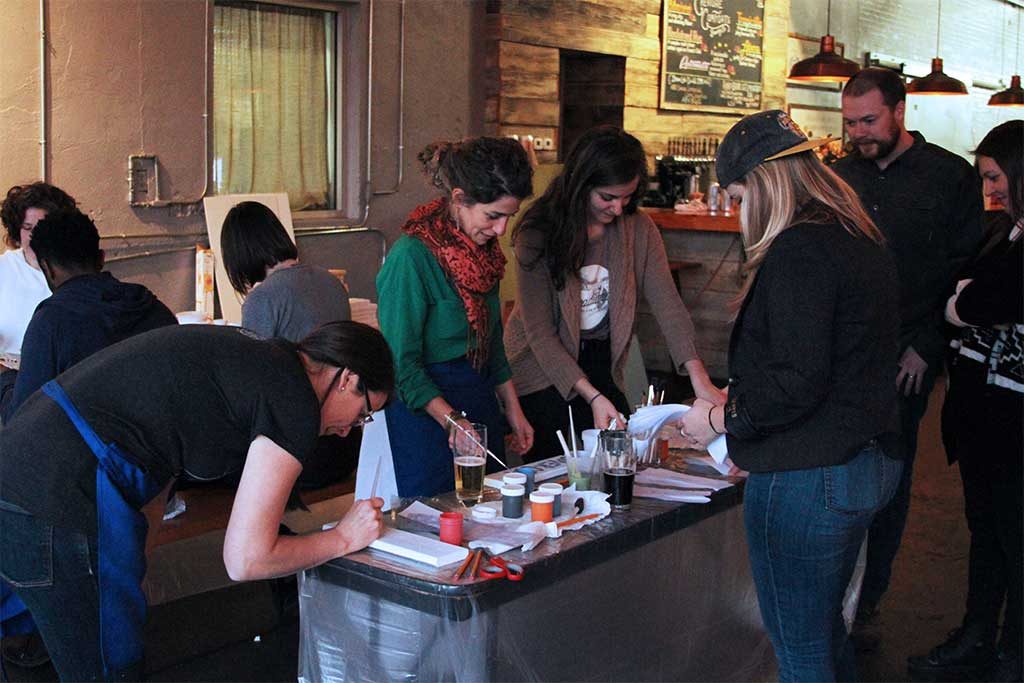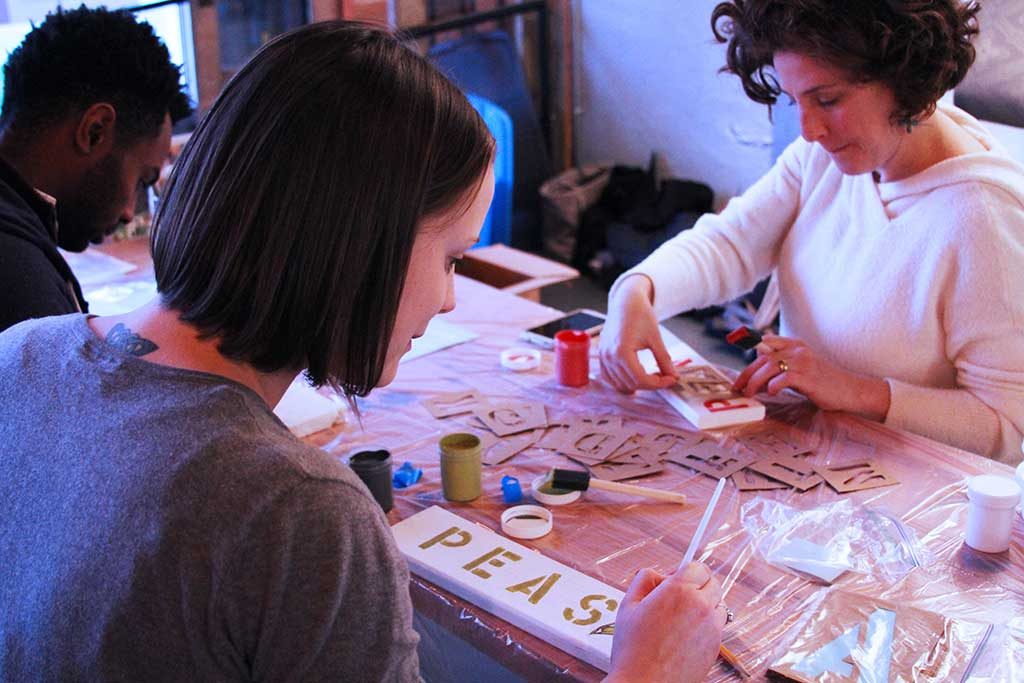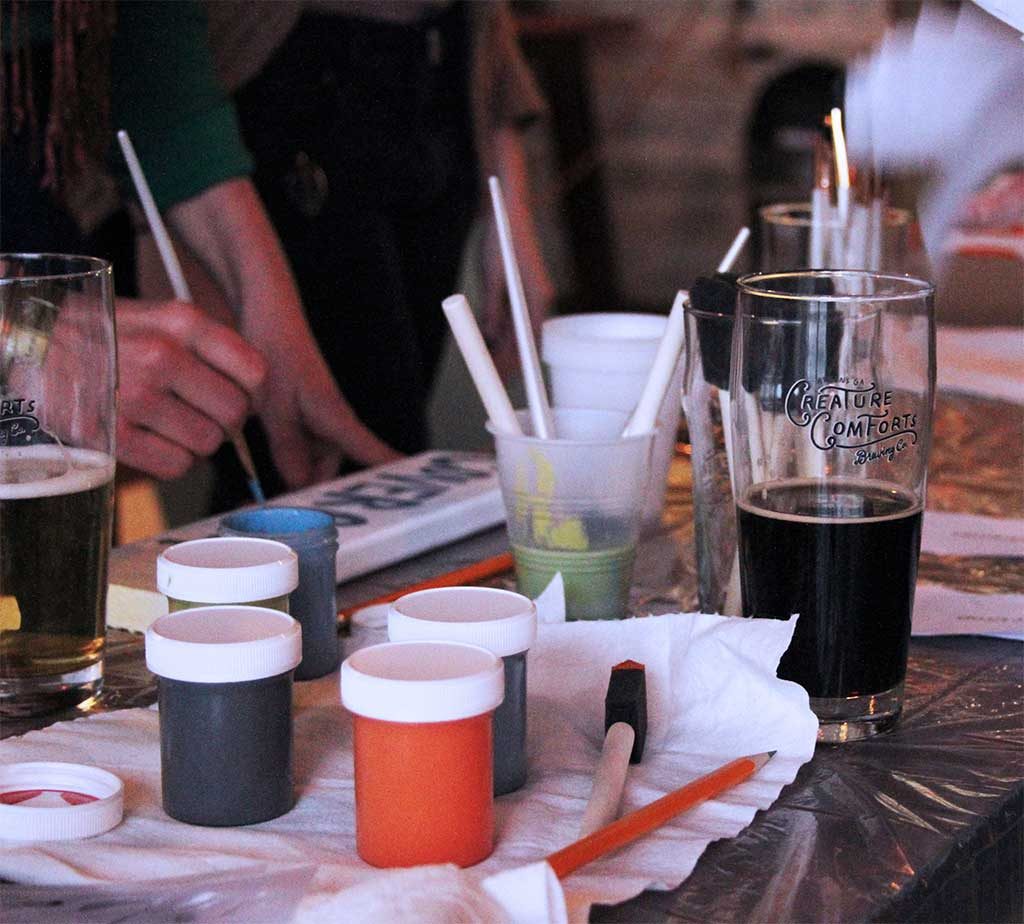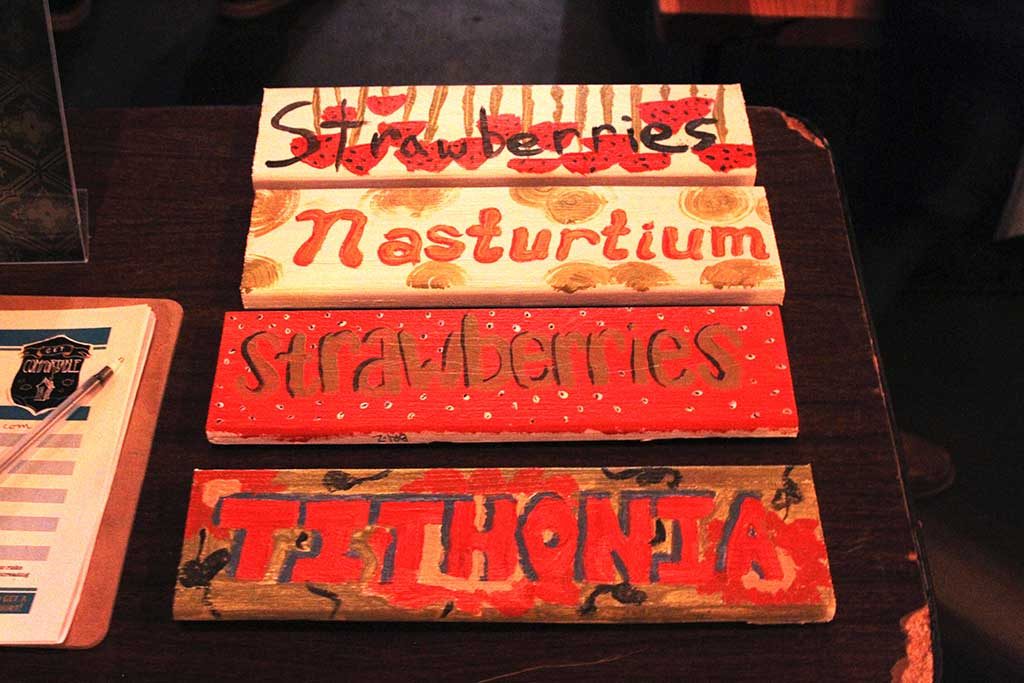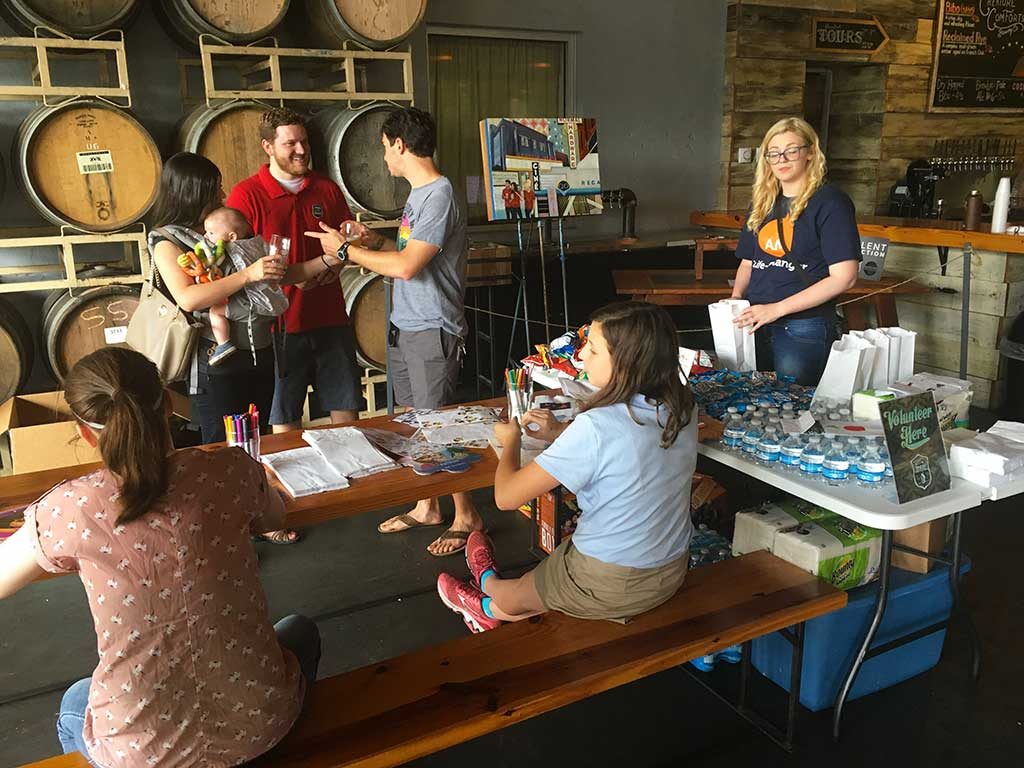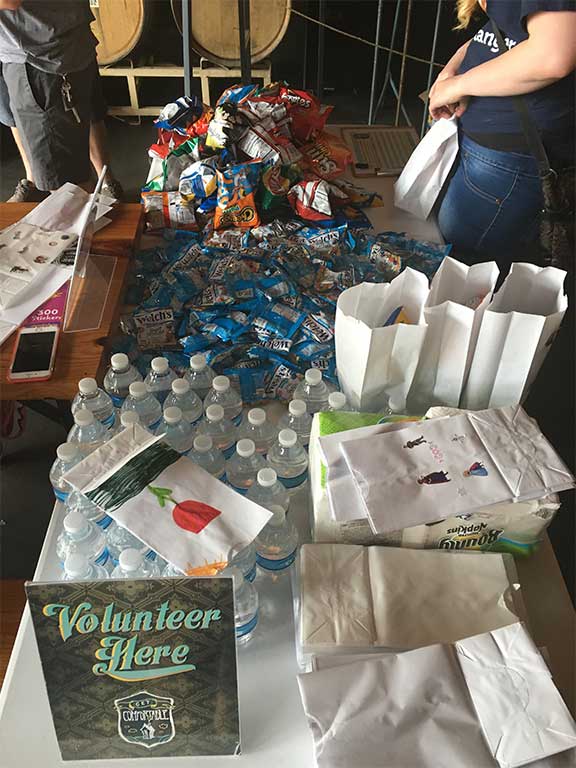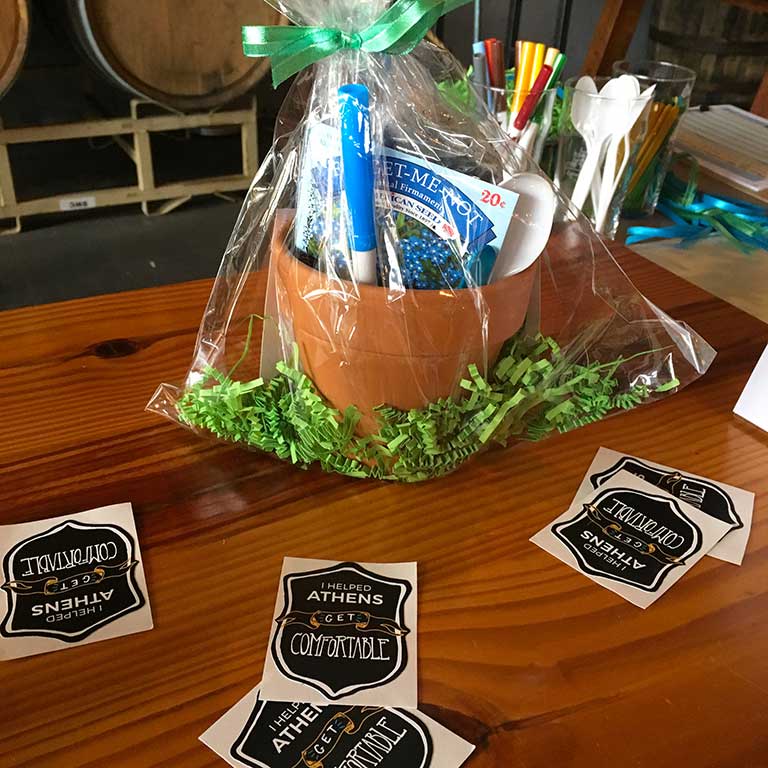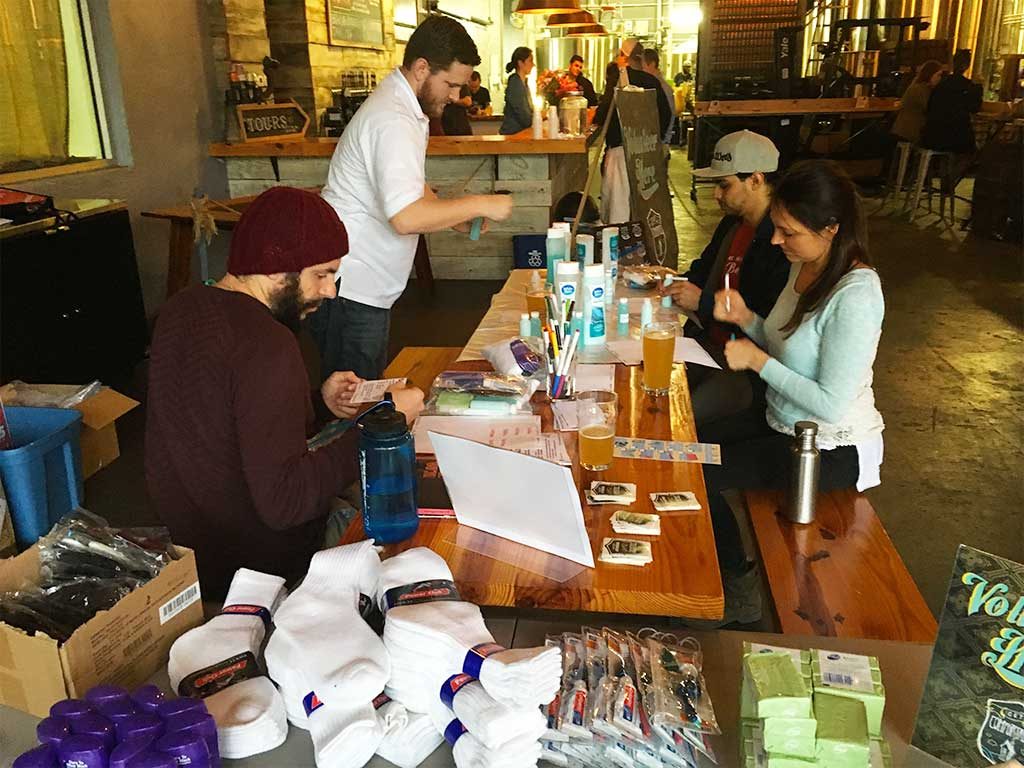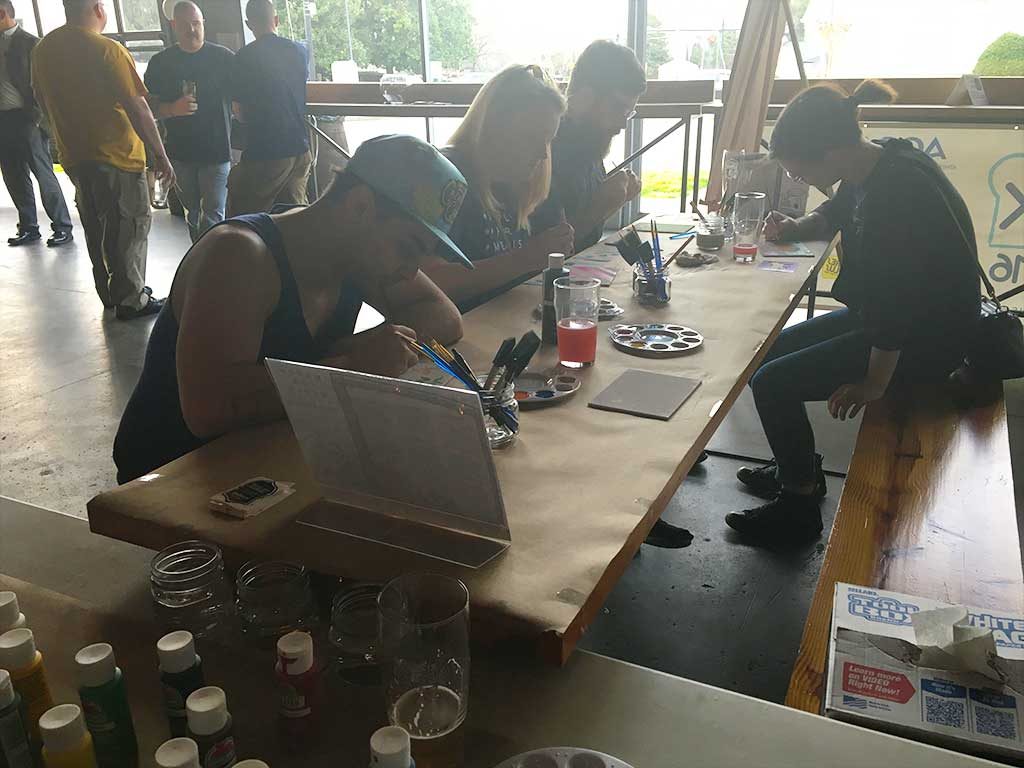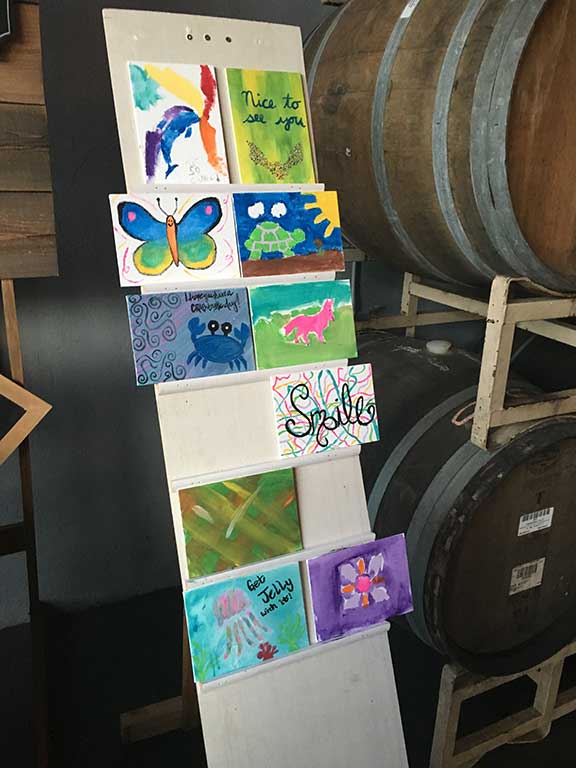 ---