No Comments
Terrapin Beer Co. | Sound Czech Pilsner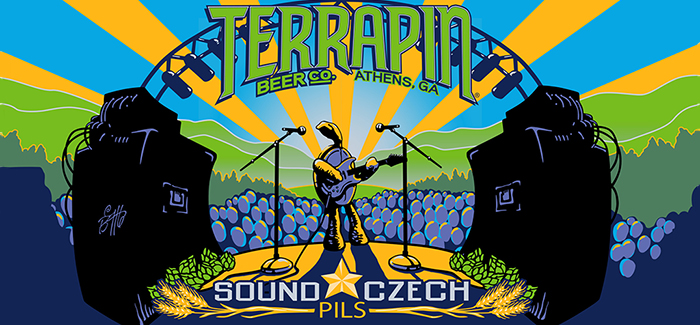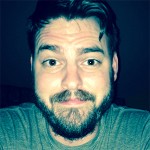 ABV 5.2% | IBU 42
Terrapin Beer Co. enjoys great music, great beer and their wonderful community. All this is apparent in the beer company's latest addition to their year-round lineup, Sound Czech Pilsner.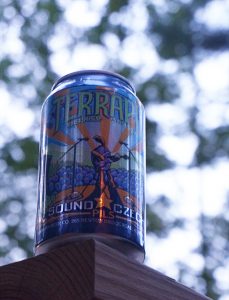 Sound Czech Pilsner was originally brewed for something straight out of a Michael J. Fox and Christopher Lloyd film; only this time, instead of a clock tower in Hill Valley, CA, Terrapin was helping save the Georgia Theatre in Athens, GA.
On a Friday morning in June of 2009, Fire Rescue responded to calls about a fire at the Georgia Theatre. The building nearly burned down; only its exterior walls remained. Theatre owner, Wilmot Greene, had no reservations about rebuilding the theatre.
Built in the 1800s, the theatre had been nearly everything a building could be. According to the Georgia Theatre, before becoming the music venue it is known as today, the building served as a music store, hotel, Masonic Temple, furniture company, department store, YMCA, and theatre.
Terrapin Beer Co was among the many generous donors that contributed the funds needed to renovate the theatre. In 2010, Terrapin created the Georgia Theatre Series to help raise the remaining funds needed to rebuild the space. Among those very limited beers was Sound Czech Pilsner. The original Sound Czech was brewed using Bohemian Pilsner malts and 100% Czech Saaz hops.
"Like music to your ears, the Terrapin Sound Czech Pilsner is a concert of flavor."
— Terrapin Beer Co.
Terrapin Beer Co. added Sound Czech Pilsner to the beer company's year-round lineup this past Spring (2016). Leah Kuck, Marketing & Communications Lead at Terrapin Beer Co., shared "Sound Czech embodied things Terrapin felt strongly about: music, quality ingredients, and the love for Athens, GA. So when Terrapin was looking to add a Pilsner to the year round line-up, bringing back Sound Czech was a natural choice!"
This take on the classic beer style uses 100% Pilsner malts with German Magnum, Czech Saaz, and Saphire hops to create a spectacularly refreshing beer. This is the first time this beer has been brewed in nearly 6 years and it has become a quick favorite among east coast lager lovers. Just weeks ago, Sound Czech Pilsner won a Bronze medal at the 2016 U.S. Open Beer Championship.
Sound Czech Pilsner pours a golden field of grain into your glass. It has a pure and peacefully white head that gives off a clean malty aroma mixed with spicy scents from the hops. Sound Czech tingles the tip of the tongue at the onset of each sip. It has a clean, malty flavor that is accented by a lingering dry bite. Terrapin's newest year-round Pilsner is crisp and refreshing.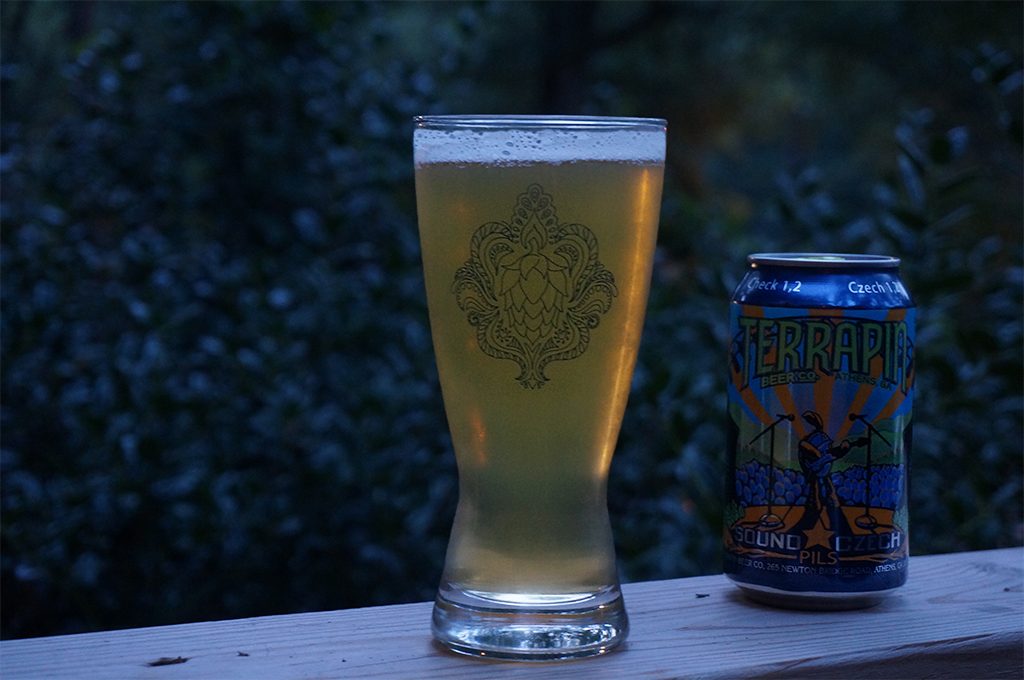 Cover photo courtesy of Terrapin Beer Co.
---