Creature Comforts Brewing Co. | Automatic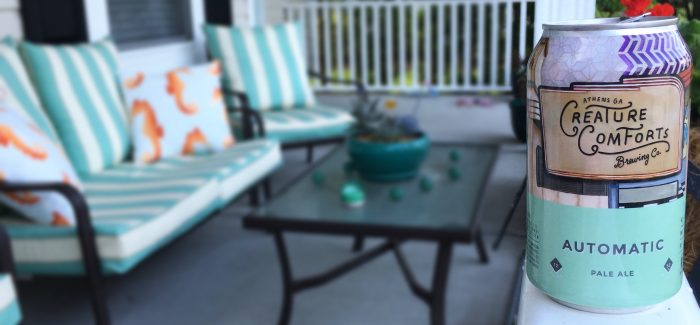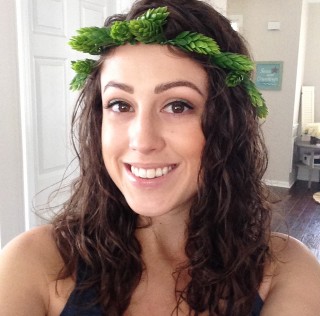 5.2% ABV
Creature Comforts Brewing Co.'s Automatic Pale Ale comes straight out of Athens, Georgia which was just voted the number one city in the SEC for craft beer. And for very good reasons. Creature Comforts Brewing Co. is killing it with their current lineup, sending beer geeks all around Georgia in search of their popular brews. Automatic Pale Ale is their newest canned beer, released this summer, and it is causing excitement across the Southeast.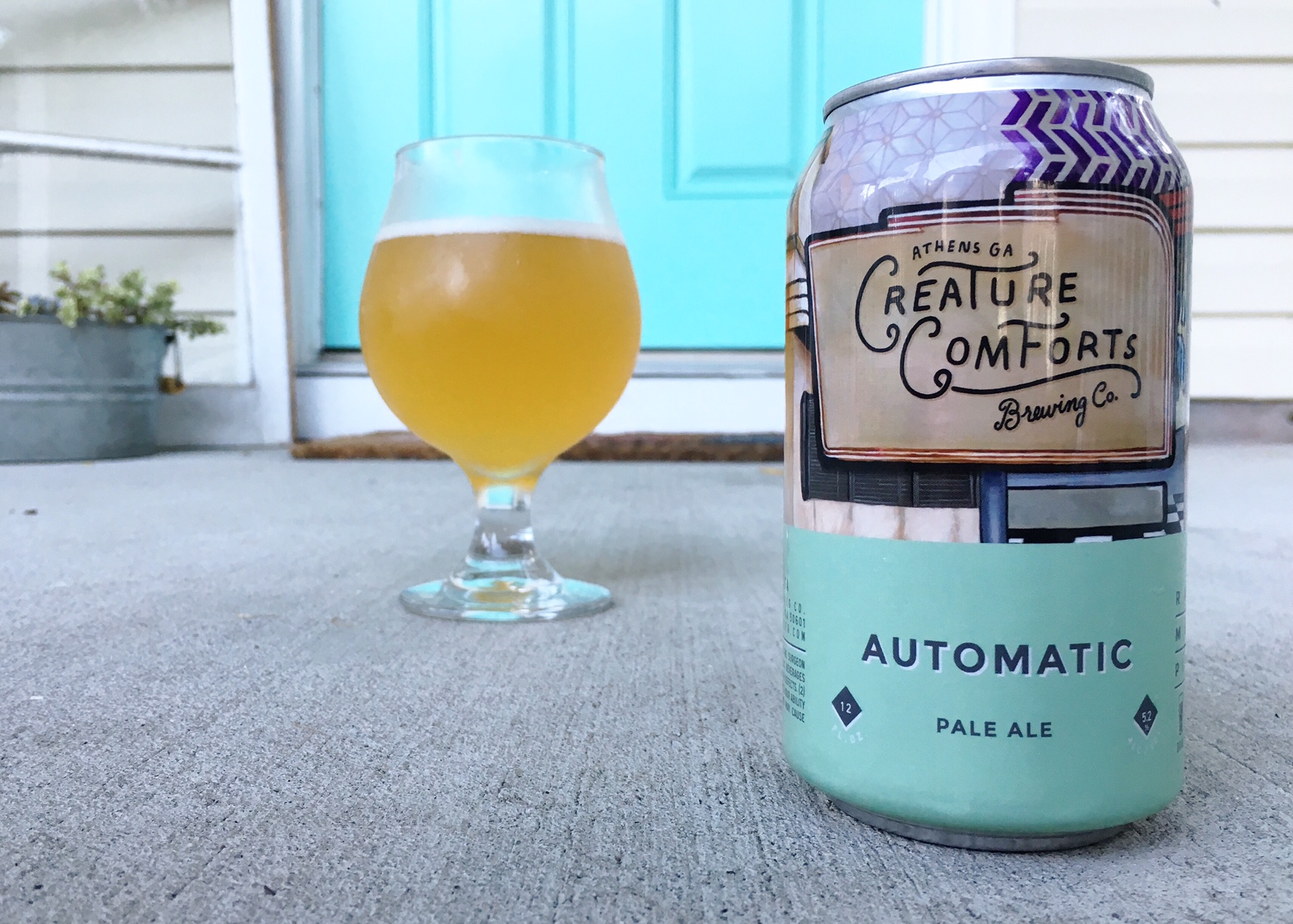 This full-flavored, semi-hazy pale ale is reminiscent of the recent trend in Northeast style IPAs. Automatic pours a hazy, straw-like color due to the lack of colored malts (per Creature Comforts' website). As soon as the beer hits the glass, the aroma of hops fills the air. Automatic boasts a healthy dose of Mosaic and Crystal hops. If you know anything about Mosaic hops, they are extremely pungent and aromatic. Creature Comforts' website describes the aroma of this beer as berry, citrus, herbal and piney. While the distinguished nose may be able to pick up those aromas, the casual beer drinkers nose may only pick up the aroma of "mosaic." This is the only way I know how to describe Mosaic hops. They have an aroma all of their own. The taste of Automatic is delicate while bursting with hop flavor but low in bitterness. Automatic also has that round and juicy mouth feel that make Northeast style IPAs attractive. At 5.2% ABV, it is entirely sessionable and perfect for the hot summer months in Georgia.
Not only is this beer extremely delicious, it is also packaged in an eye-catching label. The label was designed by Michelle Fontaine, a painter in Athens. The automotive theme of the label comes from the origin of the Creature Comforts Brewing Co. facility, which was a Chevy dealership in the 1940s and later on, a snow tire company. Fontaine also drew inspiration from pop culture in the 1950s. Good labels don't always contain good beer but, in this case, the beer and the packaging are both outstanding.
https://www.instagram.com/p/BGhPLMSR7DR/?taken-by=creaturecomfortsbeer
---