No Comments
Book Review | Barrel-Aged Stout & Selling Out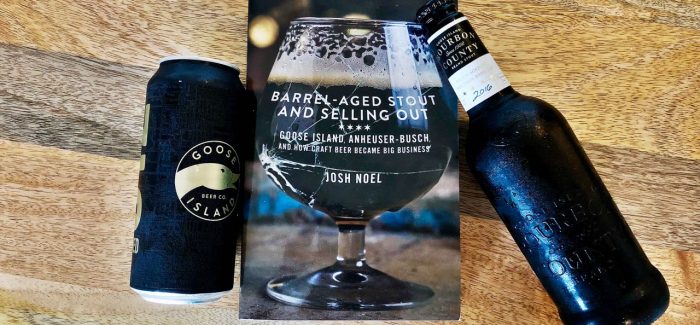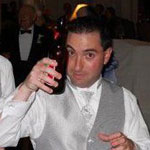 When Goose Island was sold to Anheuser-Busch in 2011, the craft beer industry was a sliver of what it is today. Just a handful of breweries were operating in the city and the idea of a hazy beer would have been blasphemous.
But what do we truly know about the sale of Goose Island to AB-InBev? Josh Noel's new book, Barrel-Aged Stout and Selling Out: Goose Island, Anheuser-Busch, and How Craft Beer Became Big Business, not only takes a deeper dive into the sale of Goose Island, but it provides much more context into the craft beer industry and its practices, that not even the biggest of beer nerds have insight into.
Ask any craft beer drinker what they think about Goose Island and you'll typically get one of two answers. Either they have continued to drink the brewery's beer, or since the acquisition, they haven't touched it. 
The book does far more than just talk about Goose Island. It looks at the rise of craft beer in America, the distribution and legal battles that happen behind the scenes and how Goose Island's early success and need for resources and structure, made it the perfect target for AB-InBev.
Noel interviewed over 100 people for the book and with their stories, he describes some of the most critical moments in the brewery's history in fantastic detail.
You can put yourself in the frigid warehouse on the morning of March 28th, when the sale was announced to the employees. You're looking around and seeing the confused and concerned faces of the Goose Island faithful who aren't sure exactly what to expect. As the announcement is made you watch the faces drop, tears start to run down cheeks and anger show in the furled brows. If consumers today feel that Goose Island let them down when they sold, they have no idea what it must have felt like to be an employee that day.
Throughout the book it's hard to tell how you should feel about Goose Island. Each chapter seemingly gives you more information to process while also adding to the riddle that comprised the decision to sell.
You start out rooting for Goose Island as this small brewery battles through adversity to become a leader in craft beer. Anger, betrayal follow as the sale is announced, but after that it gets as hazy as a New England style IPA. As the repercussions of the sale, both externally and internally, unfold for years after the buyout announcement in 2011, do you feel bad for John Hall and Goose Island or are they getting what they deserved? It could go really either way.
As I mentioned above there's tremendous detail throughout the book and not just in an imagery sense. There's significant time taken to describe AB-InBev business practices, industry norms, questionable practices, personal stories about John and Greg Hall and how the sale of Goose Island impacted all of craft beer.
The Goose Island alumni base is one of the biggest, if not the biggest, in the country. When you read about all the breweries that have come from Goose it's pretty remarkable. The sale sparked many employees to leave and pursue their own brewing passions. Had the sale not occurred, where would craft beer be today?
At the end of the book the one question I continued to think about was, "If John Hall could go back to 2011, would he still sell to AB-InBev?" While he says he didn't regret selling to AB-InBev, the last quote that Noel uses from the founder of Goose Island is just two words long but represents much more than that. It allows the reader to take everything they have just read and come up with their own conclusion. I won't spoil the quote here, because it really needs to be the last thing you read in the book.
The businessman inside of Hall sold the brewery with no regrets, but there's another side of Hall that throughout reading everything that happened after the sale makes me believe there has to be some second-guessing that occurs even still today.
Today I still support and drink Goose Island. I enjoy the small batches coming out of Fulton & Wood. Most are Chicago-only, until they're not, but the brewers there love beer and take pride in what is released. And of course, Bourbon County Stout, the catalyst to every bourbon barrel-aged beer today, continues to be a highly sought after beer each fall and I always look forward to trying the latest batch. As for 312 and IPA, while I have nothing against the beers, they don't find it into my regular rotation too often.
Noel's book is a must-read for any craft beer fan, beer media personnel and of course anyone in beer – macro or craft. I learned a lot about an industry I've been writing about for nearly six years and have found myself using what I've learned from the book in my conversations about beer that I have on a daily basis. A 300+ page book reads incredibly quickly as you keep telling yourself "just one more chapter tonight."
Editor's Note: A copy of the book was provided for this review.
---