No Comments
Inaugural Avery Invitational Impresses with Something for Everyone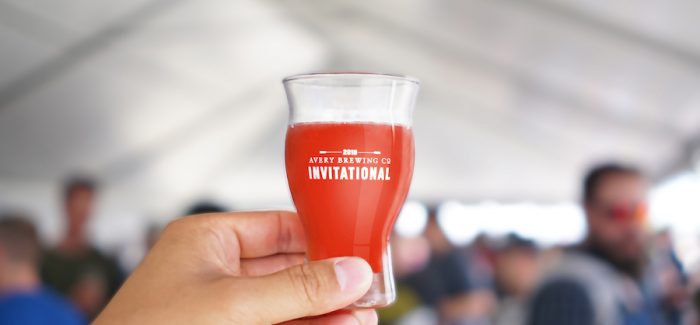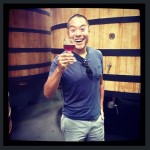 For a storied brewery so rooted in tradition, it can be difficult to deviate from familiarity. Such was the case when Avery Brewing Company announced that they would replace their wildly popular Strong Ale and Sour Fests with a new event concept. The Avery team recognized that in craft beer's ever-evolving landscape, that change is necessary to stay ahead of the curve. It was with this impetus that this historic Boulder-based brewery introduced a fresh new festival, with the intent on maintaining elite level beer enjoyed without pretense or circumstance,  while taking great consideration into the entire festival-goers experience, enter The Avery Invitational.
Saturday's Invitational aimed to satisfy both the most die-hard beer geeks as well as the social beer drinker. With festival planners calling on Avery employees to recommend which breweries to invite, the festival was truly representative of what the Avery family enjoys drinking. Beer representation ranged from Cerebral's highly limited release, Personal Day, which was a variant take on their already cult following, Work From Home barrel-aged maple syrup Breakfast Porter, Trillium's Dialed in Double IPA, which was one of the handful of breweries who never typically distribute to Colorado that appeared at the fest, to Slow Pour Pils, the industry favorite from Bierstadt Lagerhaus, to Coors Banquet, the blue-collar brewer's beer.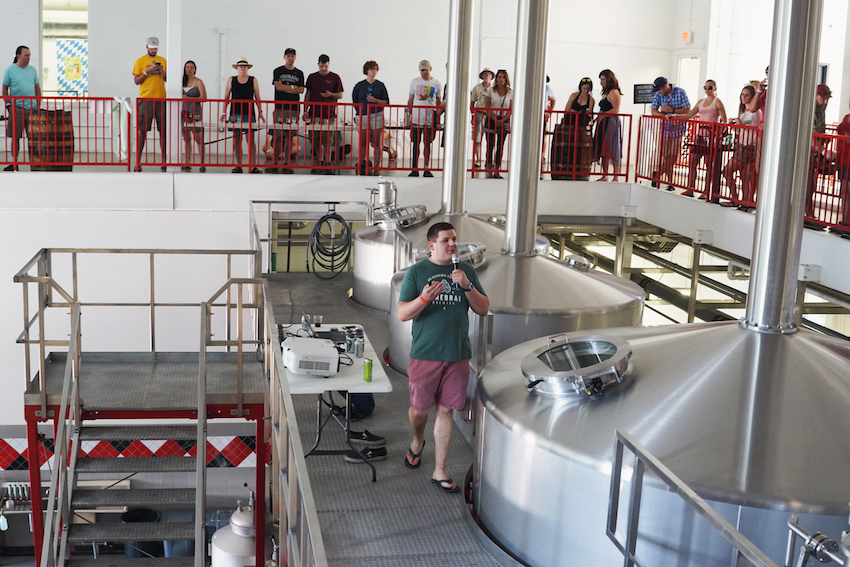 We're typically wary whenever attending a beer festival that eclipses three hours in duration, simply for the fact that it can be hard on the brewery staff that are often required to pour for the entirety of the event. However, with a steady mix of volunteers and Avery staff rotating in and out to serve the beer, a lengthier affair was no strain on staffers. Additionally a three-session mix of educational seminars featuring sensory training, barrel-aging and ancient ale discussions, more than enough beer to accommodate attendees, well-spaced beer tents stocked with hydration stations, timed specialty releases and a solid lineup of food, allowed attendees to pace themselves and enjoy a more communal, holistic festival experience, all while supporting Colorado Water Trust, a non-profit that works to keep Colorado's rivers healthy, flowing and full of water,
Most importantly, the Avery Invitational, which as we alluded to, really accomplished the goal of earning the distinction as the every-beer-drinker's fest, expertly balanced a mixed of premier-quality beers and breweries both locally and afar.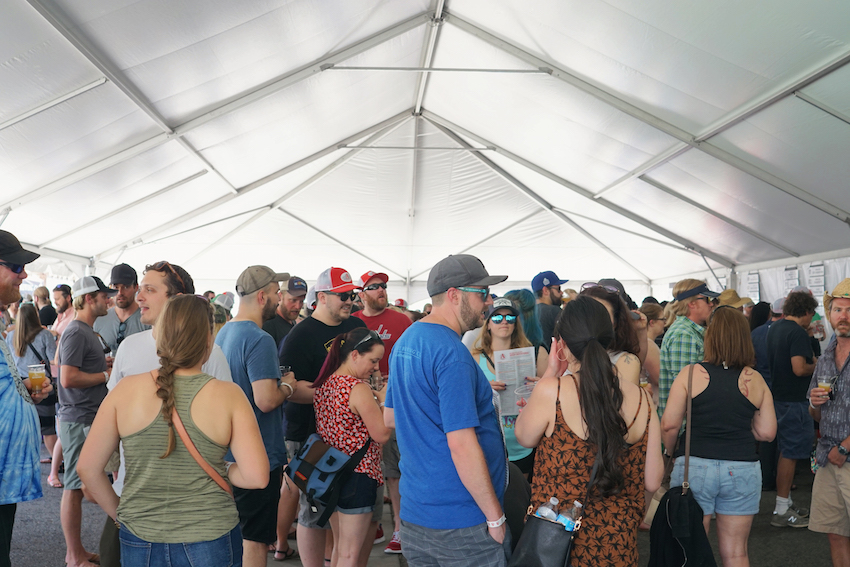 The Notables
While it's a bit harrowing stomaching multiple pours of +10% Stouts, Porters and their barrel-aged brethren in +90 degree weather, it is Avery, and we are professionals. As such it's appropriate we start with the host brewery, Avery's Callipygian, weighing in at 17.5% still drinkings so fantastically after all these years, but it was Avery's Staff Challenge Beer #1, ACAN Breakfast Stout, an Imperial Bourbon Barrel-Aged Stout with maple syrup, cinnamon, and coffee at 16.8% that truly stole the show. With beautiful notes of coffee, and maple syrup, ACAN exhibited such dynamism balancing all flavors while allowing each to still shine in their true essence. The Invitational was also a chance for attendees to try the newest iteration of WeldWerks' Mexican Medianoche, which did not disappoint. Additionally, while touching on gems from Greeley we'd be remiss to not mention the beautiful toffee, butterscotch notes that round out Wiley Roots' Vanilla Pseudonym.
Other big beers that shined included Alesmith's Barrel-aged Speedway Stout, Firestone Walker's Parabola, The Lost Abbey's Bourbon Barrel-aged Serpent Stout, Rhinegeist's Barrel-Aged Mastadon, Finkle and Garf's Cherry Vanilla Bourbon Barrel-Aged Imperial Stout was outstanding, Verboten's Strange Little Smile, a Bourbon Barrel-aged German Chocolate Cake Imperial Milk Stout, and of course the aforementioned Personal Day from Cerebral which truly is a work of art. While not barrel-aged or a Stout, Bierstadt also showcased an Eisbock, that as anticipated rang true in taking classic German styles and brewing them to perfection.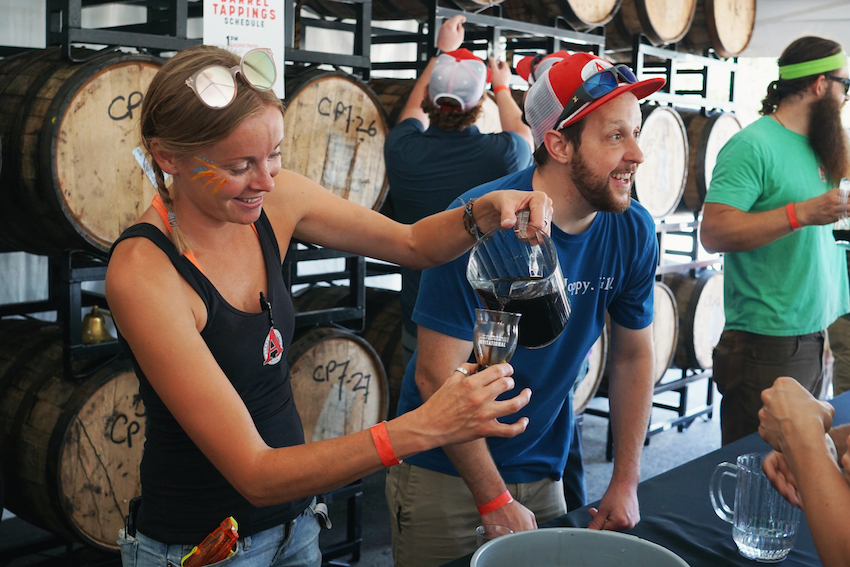 In terms of hop-forward beers, our sleeper pick of the entire fest was 105 West's Rocky Mountain Juice IPA. Hailing out of Castle Rock, this young brewery continues to impress, and with hops mostly added late in the boil, RM Juice exhibits great tropical flavors without too much bitterness. 4 Noses' recent re-release of Whimsy also lived up to its first iteration, showcasing awesome citrus notes without all the cloying residuals that can sometimes weigh down hazy styles. And while we touch on the haze craze, another hype-worthy entry that lived up to the fervor, was Odd13's collaboration with Cerebral, Fiction and WeldWerks in Robot Librarian, simply phenomenal. And on the lighter side of things, Cannonball Creek's Trump Hands, because there's a reason they've earned multiple GABF medals.
As for wild, sour and fruited beers, this was another category where folks wondered whether Avery's  Sour Fest roots would attract the same kind of elite level beers under this new format, and it certainly didn't disappoint. One of the best entries once again came from right down the street, at Boulder's Cellar West Artisan Ales, who's Dry Hopped Meager, an oak-aged Table Saison with Brett that was Dry Hopped with Galaxy, continues to showcase Cellar West's ability to produce light refreshing complex Saisons with the perfect touch of funk and little to no acidity. On the other end of the spectrum, but still equally impressive and nuanced was Amalgam's Secret Family Recipe, a Bourbon Barrel-Aged Golden Sour Ale re-fermented on Colorado Grown Peaches, Madagascar Vanilla Beans & Cinnamon Sticks. While much more acidic than Cellar West's Meager, SFR showcased layers of oak, a rounded balance and tinge of sweetness brought on from the vanilla, and finished with bright peach-forward flavors.
Other standouts included Avery's Depuceleuse, Cerebral's recent release of Bird of Paradise, which was previously named Smooth Moves is like a beer smoothie in a glass. Jessup Farm's Fancy Pants was tremendous, as was their entire lineup at the fest. TRVE's Starving Gods of Old was also one of the more fantastic peach sours we've had all year, Paradox's Arno Pommer was perfect for the heat of the day, still following the killer peach train was Wiley Root's Packed with Peaches, and all biases aside (writer is employed by Ratio Beerworks), but Ratio's Loveless barrel-aged Raspberry and Blackberry Sour Saison was right up there with the best.
What we've loved most over the years at Avery's host of curated in-house festivals is the ability to showcase great local talent while also culling some of the best breweries from around the country. In the Avery Invitational, the Avery team was able to preserve all of those elements. While branching out and creating new traditions can be difficult, this inaugural edition of the Avery Invitational was able to remain true to it's identity, while also highlighting some of the country's bright exciting new talents.
Paradox Brewing 2018 Avery Invitational | Photo by Beer Breath Co