No Comments
Brewers Association Ranks America's 50 Largest Breweries By Volume in 2017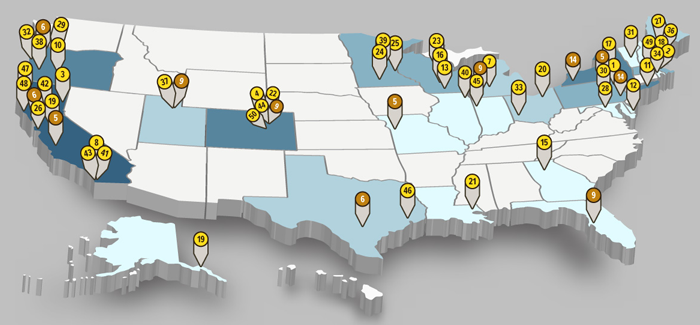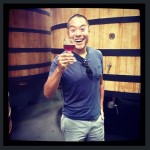 Every year the Brewers Association releases their list of the top 50 breweries by volume based on overall craft beer sales for the previous year.
We took a quick look at last year's list to compare the growth of some of our favorite craft breweries in the country and broke down some of the major changes. As a reminder, the Brewers Association defines craft breweries as having produced less than 6 million barrels of beer each year and being controlled by or having less than 25% ownership by an outside entity that is not itself a craft brewer.
The first substantial change came from the top with Duvel Moortgat leaping one spot over Gambrinus from 6th to become the 5th largest craft brewery last year.
Cincinnati's Rhinegeist Brewery continued their meteoric rise debuting on the top 50 list for the first time at the 33rd spot.
Three Floyds Brewing, who's expected to grow by even greater margins over the next few years with their upcoming expansion plans, debuted on the list at 45th.
Green Flash Brewing expectedly saw one of the greatest drops from 37th to 43, which can be expected after news broke this year that they would be scaling back distribution significantly.
2017 also saw great gains from Odell who's up at 22nd from 27th, 21st Amendment up to 26th from 31st, though next year they'll officially have consolidated with Brooklyn Brewing and Funkwerks, Troegs who gained eight spots up to the 30th spot, Revolution Brewing who is up to 40 from 46 and Long Trail who is up to 24 from 31.
Anchor Brewing is notably absent after being acquired by Sapporo.
Saint Arnold also join the Top 50 breweries by volume list after being absent in 2016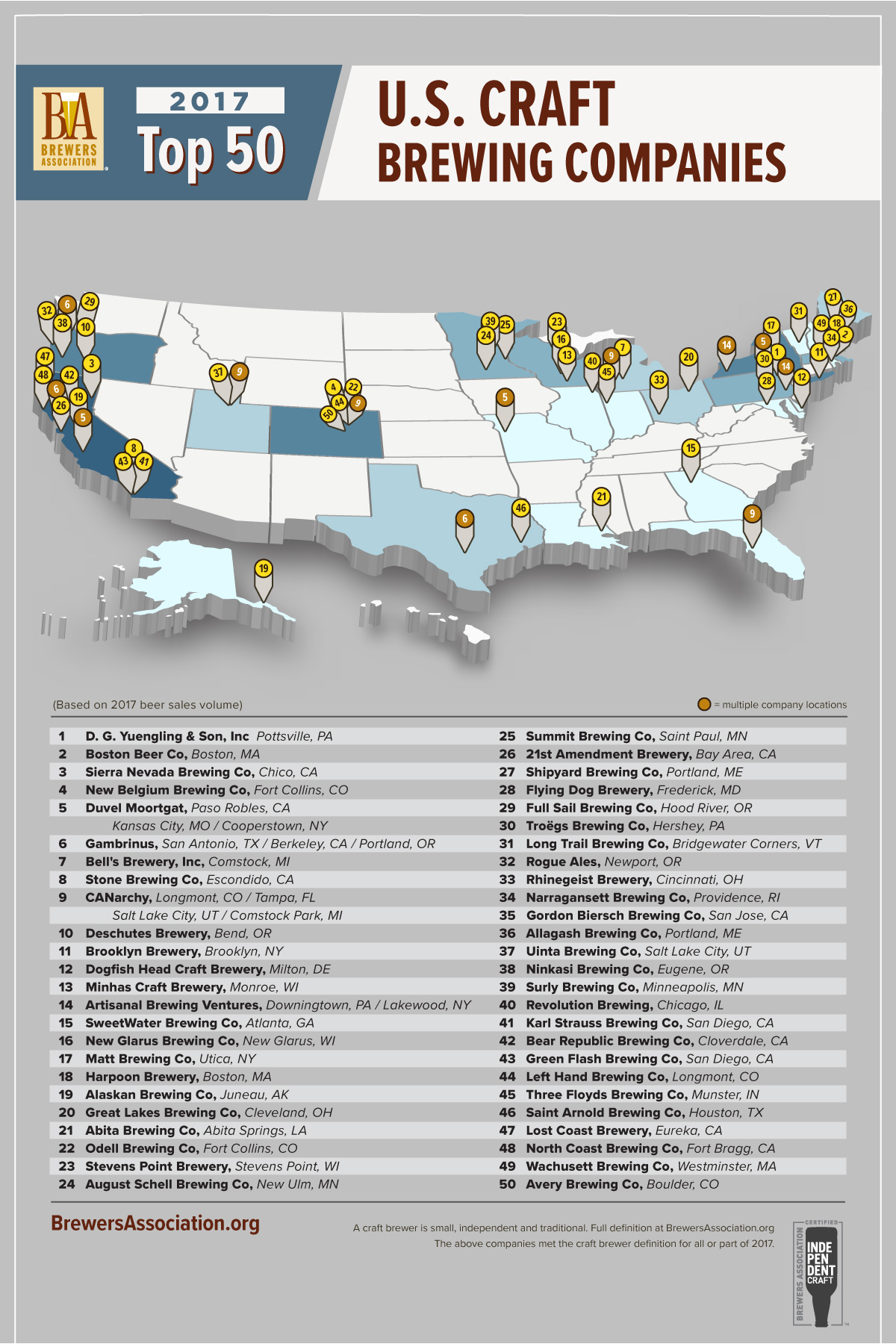 Additionally, The Brewers Association also shared their overall top 50 beer producers by volume in America, which includes non-craft brands, here's how those rankings shook out.
This list saw considerable change with Constellation to the 3rd spot with gains from Ballast Point, Funky Buddha, Corona and Modelo and Heineken jumping to the 4th spot with the addition of Lagunitas to join Dos Equis and Tecate.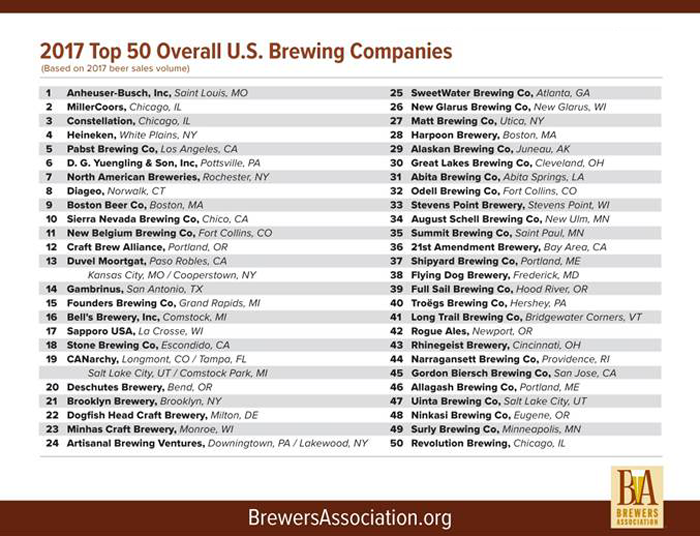 ---