No Comments
The Endless Summer Beer & Spirits Festival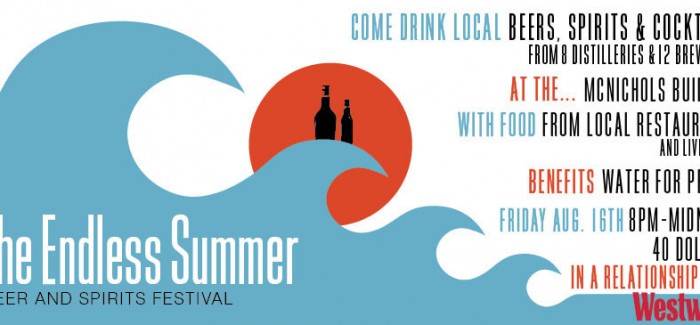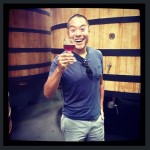 Like it or not, summer is beginning to crawl to an end. Preseason football has begun, back to school sales are being blasted over the airwaves and pumpkin beers are beginning to hit store shelves. To help send summer off in style, our friends at Imbibe are throwing The Endless Summer Beer & Spirits Festival benefiting Water For People, this Friday, Aug 16 from 8 p.m. to midnight at the McNichols Building at 144 W. Colfax Ave.
Attendees will enjoy cocktails made by award winning bartenders of the Colorado Bartender's Guild, food from Denver restaurants, live music and beer and spirits from the likes of Great Divide, Ska, Odell, Breckenridge Brewery, Strange, Denver Beer Co., Epic, Spring 44, Peach Street, Golden Moon, Breckenridge, Downslope and many more.
More importantly, Endless Summer benefits Water for People, leading activists on water preservation and sanitation across the globe, will have a huge presence at the event. They will educate and engage attendees in everything water.
"We not only want to raise awareness for Water For People, we also want our attendees to learn about the importance of water for breweries and distilleries," said Casey Berry, founder of Imbibe. "Each brewery and distillery will be showcasing the steps they've taken to improve the environment. And some delicious product while they're at it!"
Water is an important ingredient and process material in beer making. Beer is more than 90 percent water and the one ingredient that cannot be imported.
Join PorchDrinking for this fantastic event THIS Friday.  Buy your tickets using the promo code: Porch for 25% off on ticket prices.