No Comments
Preview: DC Beer Week 2013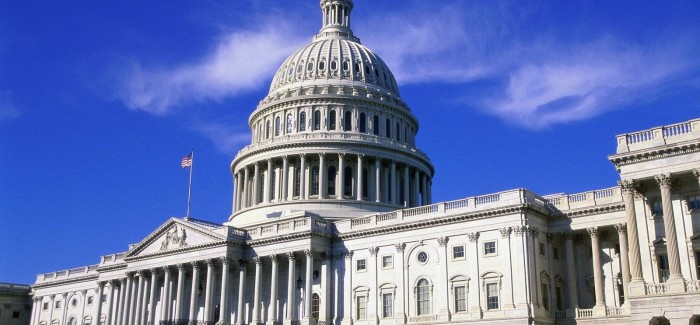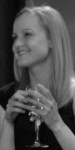 The District of Columbia may consist of only 61.05 square miles but it is hosting its 5th beer week this August, capturing the region's surging brewing culture.
DC Beer Week 2013 (#DCBW2013) will run from August 11-18 and its nearly 200 events range from hodgepodge of dinners, discussions, happy hours, beer trivia, to a special event at Nationals Stadium during a Saturday game.
DC Beer Week was started in 2008 by distributer Jeff Wells and chef and beer lover Teddy Folkman. "It seems that we never quite received the same recognition as many other cities and we wanted to showcase how far we have gotten in establishing a great beer town," Wells told the local blog, Famous DC.
The schedule of events, and the caliber of restaurants and breweries involved, should alone showcase the affinity for brews in the city. Events will be hosted throughout the D.C.-Maryland-Virginia region, at a variety of price points, letting everyone from the interns to the lobbyists, and those who commute far and wide, all get a taste of the action.
The event schedule is a bit hard to take in one sip (yes, pun intended), so we chatted with local homebrewer Sara Bondioli about what events to check out and her overall views of the brewing culture in D.C. Bondioli is a copy editor at Roll Call by trade and I vouch for her mean editing skills, which I am certain she also applies to tasting, making and enjoying beer.
Check out DC Beer for more information on festivities: http://www.dcbeer.com/about.
Also, one of the DC Beer Week committee members is Bill Madden, who PorchDrinking chatted with earlier this month in a Q&A that can be found here. If you want to read more from Bondioli, she wrote for DC Beer here:
How long have you been a beer aficionado? And when did you start homebrewing? 
I started getting into beer around 2008 when I lived in St. Louis and had a friend who was a beginner beer critic for the newspaper. That encouraged me to start trying different beers and new beers, and suddenly I was hooked. It wasn't until later that I even considered homebrewing. I was living in D.C. in 2011 and went to a beer tasting emceed by Chris O'Brien, the director of sustainability at American University in D.C. He had some copies of his book "Fermenting Revolution," so I bought it and read it. The book focuses on sustainability and brewing, but he devotes a chapter to the origins of brewing. It talks about how brewing used to be done as part of the cooking for each family, so women were the primary brewers for a long time. He raises the point that brewing today is done primarily by men and asks why there aren't more female brewers. I thought about this and considered that I enjoy making baked goods from scratch, so why not beer? I talked about brewing for a while after that, but I finally got around to brewing at the beginning of 2012.
Have you gone to DC Beer Week in the past and if so, what events stood out?
Sour Saturday at Smoke and Barrel last year was one of my favorites (if you enjoy sour beers). The bar is planning another Sour Saturday for this year. I've also been to some great regional events at Smith Commons (such as Midwest beers, which reminded me of home since I grew up in that region). Admittedly, I haven't made it to any of the big flagship events in past years, but there are so many options and it's hard to find a bad one.
You are a female homebrewer. Have you run across a lot of women with that interest? What's the community like for women who brew?
Female homebrewers are definitely a minority. I was at the National Homebrewers Conference in Philly in June, and it was flooded with your typical brewer types: white guys with beards. However, once I started looking for female brewers, I've found more than I realized were out there. The 2013 Homebrewer of the Year recognized by the American Homebrewers Association, Annie Johnson, was the first solo female to earn that title in 30 years, so I do think women are becoming more visible. My local homebrew club, DC Homebrewers, started a subgroup called the Homebrew Outreach and Participation Sisterhood (HOPS) (@DCHBHOPS) earlier this year. Its aim is to make the brewing club and homebrewing in general more welcoming and accessible to female brewers. I'm really excited about what we hope to do for female homebrewers in the D.C. area.
In a few words, describe the beer culture in D.C.
D.C. is a great place for craft beer lovers because the laws allow bars and restaurants to bring in beer from all over — even if it isn't regularly available through a distributor in the area. Because of this, we get a chance to try beers that might not otherwise be available outside their home marketplaces. Plus, we have tons of new breweries in the area that have opened or are in the works.
OK, that's more than a few words: D.C. beer culture is eclectic, vibrant, local and growing.
What are you looking forward to this year?
Well, I already made my first mistake for this year: not buying tickets to the Bluejacket Sneak Preview BBQ closing event on Aug. 18, which has already sold out.
As local breweries grow in the D.C. area, their presence in DC Beer Week keeps expanding. I'm looking forward to seeing our local breweries celebrated, as well as some of the breweries that haven't quite opened yet (such as Bluejacket) and breweries from states away.
It's also really exciting to see Nats Park getting on board for some craft beer events. The park just started serving local beer in the stadium near the end of July, so hopefully this is a sign of that possibly expanding even more in the future.
My must-attend pick is the Blind and Bitter: Hop Face-Off on Friday. It's easy to judge beers based on the brewery or beer name and reputation without thinking about what you like, but blindly tasting beers forces you to focus on the flavors and think about what makes a beer enjoyable to you, regardless of what others think about it. This event is a great opportunity for beer novices and beer geeks alike. 
Sunday (August 11):
Monday:
Tuesday:
Wednesday:
Thursday:
Friday:
Saturday:
Sunday (Aug. 18):
Which event looks to be the best for food?
No other event will give you eight talented top chefs in one place. Plus they're cooking the food with beer and pairing it with beer, too. (See some other awesome food options in the events above, too.)