No Comments
Against the Grain Brewery | A Beer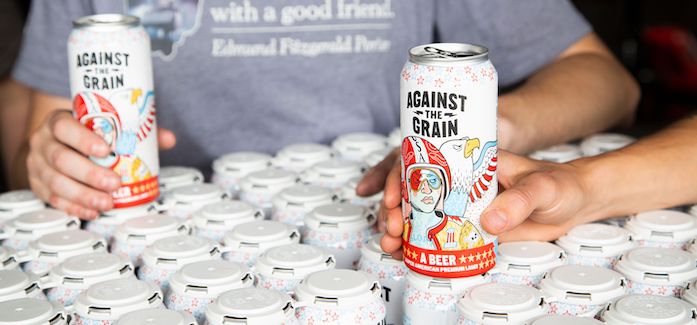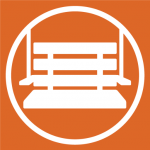 Against the Grain Brewery has steadily put out high quality beer since they opened their doors in 2011, which in beer years is almost a lifetime ago. A Beer is an excellent addition to their year round portfolio. 
Against The Grain was founded by four industry guys that found themselves working for a very bland and uninspiring brewery in their hometown of Louisville, KY. Fed up with what was the brewing status quo at the time, they set off to create something that reflected who they were. Against the Grain was a perfectly fitting name for a group of guys that were doing just that in a blossoming industry that had, up until that point, played it safe.
Big Beer
Against the Grain marched to the beat of their own drum from day one. They were the antithesis of corporate beer: a crew of guys that were rough around the edges, made fart jokes, had crude artwork and made the beer they wanted to make, not that they felt they had to make. 
Against the Grain was putting out impressive, award winning beers on cruise control when they decided to pull up their big-boy pants, put their skills to the test and jump in the big ring with A Beer, their premium American lager. With 16oz 4-packs selling for $10, A Beer is certainly priced to compete with the mass produced corporate brewery American lagers and the legacy brands that fuel nine out of every ten hipsters. Co-owner Sam Cruz said, "We wanted to brew a beer for everyone to enjoy and to show big beer what an American lager can be, what it should be."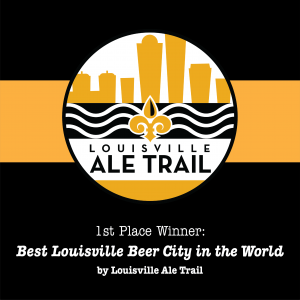 Quality & Crushability
A Beer is a wonderfully crafted beer brewed with Pilsner, Caramel Pilsner and Munich malts, and six hop varieties including Calypso, Hallertau Blanc, Mandarina Bavaria and Centennial. The only thing this beer has in common with the giant brewing conglomerates offer is the style category they reside in. 
A Beer is truly a premium product, made with eagle tears and not another cleverly marketed adjunct lager that's trying to sneak in to steal money from the dad-beer category. A Beer is a lager that craft beer enthusiasts should be drinking to give their poor palates a break from the constant barrage of cloyingly sweet Milkshake IPAs and overly fruited Kettle Sours. For those non-craft beer drinkers? Well, your beer palate needs to grow up and go on a date with this gem. 
A Beer comes in at 4.5% ABV with 100% IFU (International Freedom Units) and is part of Against The Grain's "session" category and is exactly what they set out to make: a light-bodied, delicious, balanced, easy-drinking creation.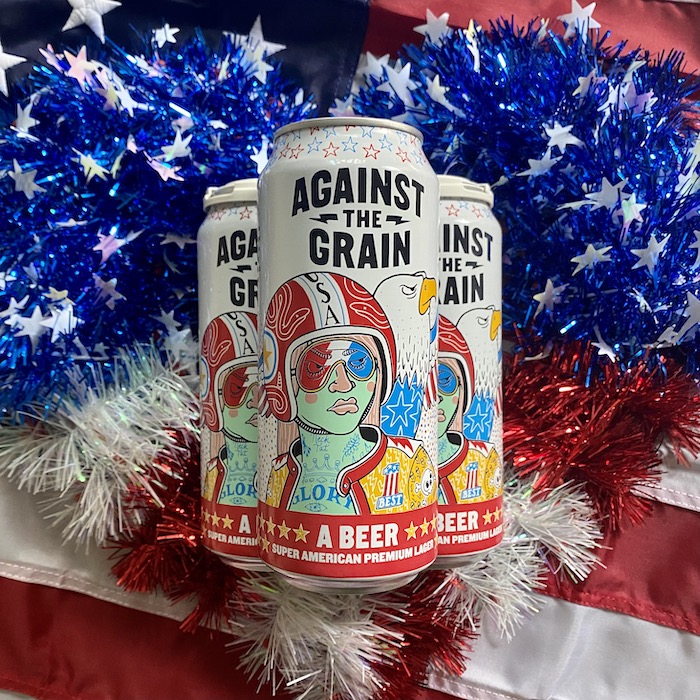 But Wait, There's More… 
Against the Grain Brewery always has fun and does an excellent job of not taking themselves too seriously. When they released A Beer in 2019, they put out a hilarious video in support of their new brand. This year, they put together a fitting playlist on Spotify that you'll want to play at every Fourth of July BBQ. You'll probably catch your dad blasting it while working on his Pontiac Trans Am in the garage, polishing off a 4 pack of A Beer and exclaiming, "You know, this ain't bad!"
Disclaimer: Please note that the author of this article is currently an employee at Against the Grain Brewery.
---