No Comments
Mud Hound Brewing Company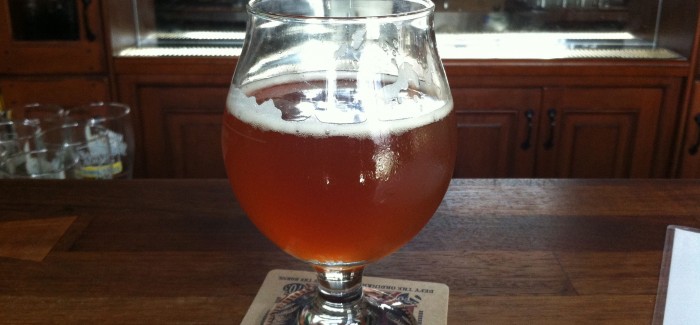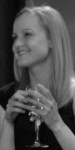 Leesburg is less than an hour west of Washington, D.C., past the closely-knit suburbs and into rolling Virginia countryside. It has a quintessential small-town feel, with white fences, antique stores and colonial-style homes. It is also chockablock with brewpubs.
This hotbed of breweries includes the aptly named Leesburg Brewing Company, Vintage 50, MacDowell Brew Kitchen, and the soon-to-be-opened Crooked Run Brewing.
"There must be 1,000 different beers on tap in Leesburg, whereas five years ago that wouldn't have been the case," Marantha Edwards, the town's director of economic development, told me after my husband and I spent a few hours in city.
Why is Leesburg, with a population of roughly 46,000, such a "hopping" place? Beer lovers can thank a handful of factors:
Nearly 20 percent of the workforce is composed of government workers —engineers, data wizards and tech-friendly folks who are akin to learning about fermentation and brew cycles. Edwards points to the increasing interest in finer food among residents.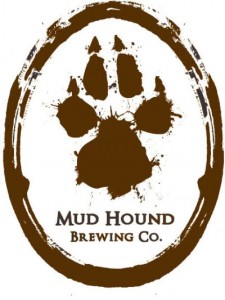 "With the growing interest in the culinary arts, people have developed more discerning palates, and with that, comes greater interest in wine and beer," she said. Other reasons: More people are looking to grow their own hops in Virginia. The state's wine country is established nationwide. Other breweries in neighboring cities, like Lost Rhino in Ashburn, have experienced success — the state as a whole has some 40 craft breweries.
Whatever the reason, Leesburg could be seen as a perfect place for brewers aching to make the jump from brewing in backyards and basements.
One corner of the town is colloquially called the "beer-muda triangle," and MacDowell Brew Kitchen commands a section of the street.
This restaurant has a bit of a split identity: Inside, you walk into a spiffy-white former showroom for custom kitchens. Outside, the owners have converted the patio to a beach bar with pieces of old boats, sand and beach paraphernalia belonging on a Jimmy Buffet set.
It's here where Mud Hound Brewery has gotten a start in commercial brewing. Now filling just a few taps a week at the small brew kitchen, Mud Hound started as a few friends brewing in backyards and barns. The three owners now hope to make a footprint on the growing Virginia craft beer scene. They are making the jump from homebrew to commercial, a dream among many amateur brewmasters.
Dan Stiles, Greg Skotzko and Charles Karrick of Mud Hound all hold full-time day jobs and rotate brew days at the brew pub, spending 12-14 hours making batches, cleaning equipment and making sure everything is fermenting just right. For Stiles, a metallurgist working for the Navy, federal furloughs have offered prime time for brewing. Skotzko says at this point, the three are shared owners, founders and brewers.
Mud Hound officially launched in 2012 and started brewing at MacDowell, going on sale in November 2012 on Black Friday. They are slowly pursuing the homebrewer's dream of going pro but still have work to do: Their website needs up-to-date content, they often run out of beer at the pub and the trio all battle for time with their day jobs. But, already, they know what works.
"It's important to us to stay seasonal, use local and fresh ingredients," Stiles told me on a Sunday at MacDowell, pointing to the coffee roaster stand, Loco Beans, less than a block away, where Mud Hound gets beans for their coffee draft. (After buying some beans to take home, I can attest that the coffee is delicious.)
He says he wants Mud Hound to keep two or three standard beers on tap and then rotate in two or three seasonal brews. Eventually, growlers would be the next move, and then if possible, bottles.
On tap at MacDowell during my July visit was a pear brandy, barrel-aged Belgian Tripel and the coffee brew. Stiles said their summer wheat beer was an extremely quick sell, while their "One Night Stand" double IPA is a favorite among the brewers.
And yes, all three men own dogs, and when they are together, it's a menagerie that includes even a tiny Chihuahua. In their marketing efforts, Mud Hound has made dog treats, which were sold out at the brewpub in July.
It's collaboration among local brewers, Stiles said, that's boosted their efforts and allowed Mud Hound to achieve the growth that they have.
Leesburg is just "a little mecca of beer," he said.
Full disclosure: The author's maiden name is Skotzko but she has yet to figure out how the heck her family tree connects her to Greg.