No Comments
Bootleggers Brewery | Train To Nowhere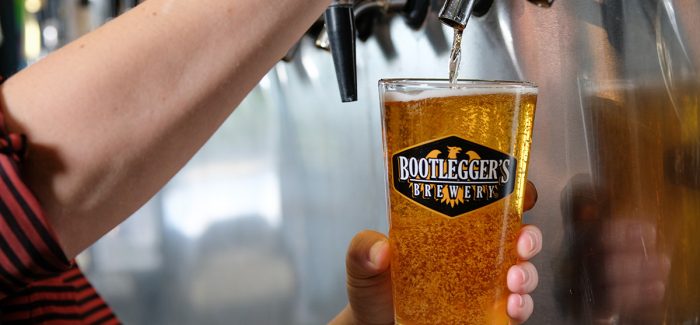 Just when you think all IPAs have gone hazy, fluffy and double, along comes Bootlegger's Brewery Train To Nowhere.
Bootlegger's Brewery Train To Nowhere is a crisp, clean and crushable West Coast IPA. This beer has a massive hit of citrus, utilizing a hop blend you often don't see. Citra, Amarillo, and Sorachi Ace. They all work perfectly in this 7% IPA, with the Sorachi Ace bringing in a lemon peel freshness, that isn't overwhelming. This hop combination creates a well rounded citrus flavor profile.
This beer is light copper in color and pours out crystal clear. The hop bitterness is refreshing, without being overly aggressive.  It finishes dry without a lingering aftertaste. This is a perfect beer to pair with whatever life is bringing you.
https://www.instagram.com/p/B5tftTKla3k/?utm_source=ig_web_copy_link
Bootleggers opened its doors in 2008 and have lived up to their motto "Drink Fresh, Drink Local" long before it became the mantra for all craft beer. While some breweries have pushed the distribution boundaries, Bootlegger's has kept their beer close to home, keeping their beer fresh.
A mainstay in Orange County and a local favorite. The downtown Fullerton tasting room is always busy. Their production brewery is also located Fullerton and they now have three tasting rooms. Along with Fullerton, they also have Redlands and Costa Mesa. Bootlegger's brews beers that are approachable and they offer a wide selection of styles to pick from when visiting one of their taprooms.
---