No Comments
Phase Three Brewing and Affy Tapple Collaboration Beer | A Bushel of Apples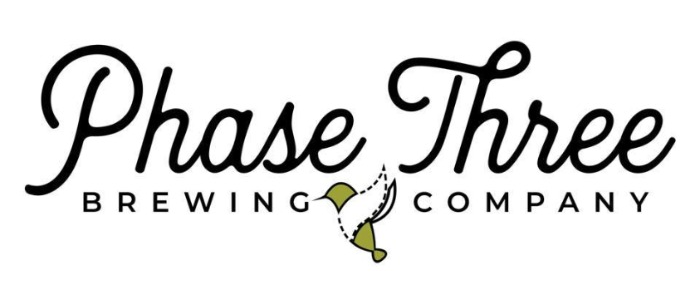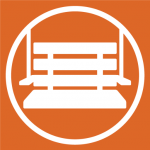 Phase Three Brewing, located northwest suburbs of Chicago (Lake Zurich), is arguably one of the hottest breweries in the nation. Some of their beers lean to the obscure and experimental side (Crème Series, Nectar Series), but they also produce well-executed classics (Helles Lager, Märzen, Pils). that largely receive high grades among beer geeks and professionals alike. The brewery recently garnered attention for its collaboration with Affy Tapple: A Bushel of Apples. We talked with Phase Three about their brewery, the pandemic and the sweet, Halloween-treat beer release.
The Brewery | Phase Three Brewing: The Beginnings
Phase Three's humble beginnings are in the name. Phase Three was founded by a group of people who have been together for years working at various breweries in the Chicagoland area (Ram and MORE). This tight-knit group of (three) people include Evan Morris, Shaun Berns, and Brittany Berns. After gaining experience from each place, the group decided to enter "phase three" of their experience and start their own brewery. Like most brewery startups, they started renting space from Black Belt and Lake Zurich Brewery (which eventually is the space they took over. Even though expectations were high when Phase Three was founded due to their success at MORE Brewing Company, there is always a risk that comes with a new venture. When asked about the scope of Phase Three from the beginning to where they are now Evan Morris says, "It's been crazy and a bit of a ride — no doubt."
Navigating the Pandemic and Giving Back
Like most breweries and small businesses, COVID-19 has had a huge impact on the brewing operations. Phase Three opened its taproom in September amidst COVID restrictions. Like many breweries and restaurants, they are taking advantage of parking lot space and setting up a tent for patrons. Despite having to alter their plans on the fly, and the challenges facing the industry, Phase Three remains committed to giving back to its community, a core value of the Phase Three group. Morris explained:
"We (Evan, Shaun, and Brittany) are all cut from the same cloth. I think we have all been raised in the same sense that we don't take anything for granted and if you can do anything to help your neighbor then you should be doing that."
Phase Three recently participated in the All In This Together series (hosted by Other Half Brewing in New York) and used the proceeds to help provide meals to local school children who are learning at home. And now, with every can sold of A Bushel of Apples, a portion of the proceeds goes to the Greater Chicago Food Depository.
Phase Three Brewing and Affy Tapple Collaboration: A Bushel of Apples
The release announcement of Bushel of Apples created an instant buzz, including mentions on local news coverage. "First was building the relationship with Affy Tapple. To me (Evan) Shaun and Brittany (Berns) laying down the framework. And then Shaun nailing the recipe with the production team," says Evan Morris. Then the next piece was partnering with The Greater Chicago Food Depository. Finally, the brewery felt it necessary to host a stellar release party, "Our taproom team killed the release," Evan says. Along with the well-attended release party was apple cider, apple, cider doughnuts, and of course, Affy Tapples.
The Bushel of Apples aroma instantly takes one back to the days of childhood Halloween parties. The nutty smell of the peanuts mixes well with the caramel. The taste brings on the sweetness of the apples and finishes with the caramel. "It was intended to be sweet. We find it balanced and drinkable," commented Morris. For those unlucky souls that missed on the opportunity to purchase the Halloween beer treat, do not fret; there will be another batch of Bushel of Apples released Halloween weekend.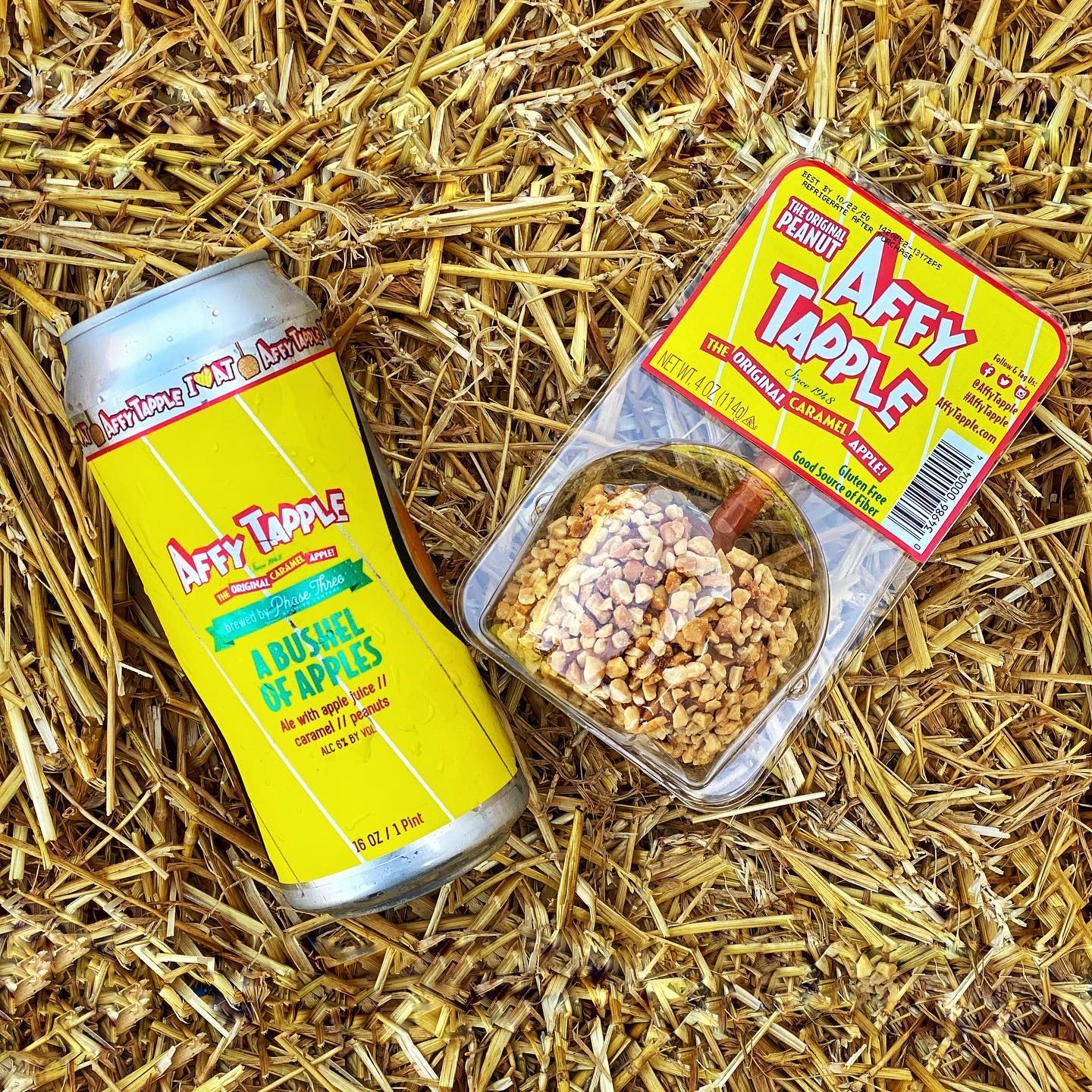 ---