No Comments
Fifth Annual Kentucky Proud Beer Series More Important Now Than Ever Before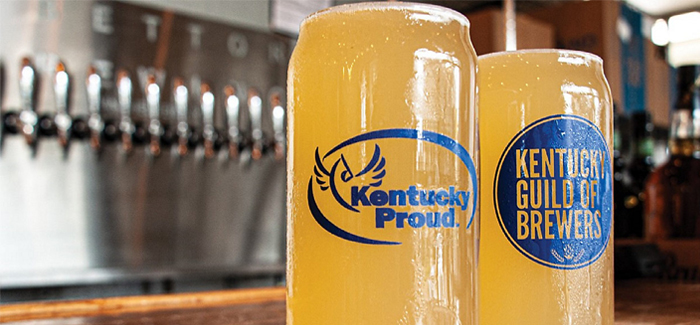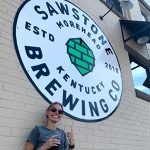 The COVID-19 pandemic has made it very difficult for both Kentucky craft breweries and Kentucky agriculture. The two industries will be able to celebrate each other on Wednesday, October 28 for the Fifth Annual Kentucky Proud Beer Series. And the beer they will be celebrating with? Well, it's a beer brewed with a Kentucky-made product, a Kentucky Proud ingredient.
Just like Kentucky craft breweries, Kentucky farmers were left scrambling on how to deal with the shutdown and the lack of need for their products. Both industries were resilient in their efforts to work through the challenges.
"As Kentuckians explore these brand new Kentucky Proud craft beers, we hope they raise a glass and toast the Kentucky farmer for exercising resiliency during a global pandemic," Ryan Quarles, commissioner of the Kentucky Department of Agriculture, said. "Agriculture isn't just important, it's absolutely necessary."
"We never really stopped because people need to eat. And it's the Kentucky farmer that rose to the challenge to keep us fed as so many Kentucky, unfortunately, lost their jobs or may have had a major disruption in their life. I would just ask people to take a moment to think about our hard-working farmers; the men and women who provide food and fiber every single day."
For the fifth year of this beer series, the Kentucky Guild of Brewers changed things up a bit. It is 2020 right? Instead of limiting the number of breweries participating in this beer series, the Guild opened it to all its members. An all-time high of 25 breweries are participating.
"We asked all of our members who wanted to be a part of this," Derek Selznick, executive director of the Kentucky Guild of Brewers, said. "Not only to give consumers a reason to go to the breweries, but also we wanted to help our agriculture partners by using as many of their products in as much volume as possible, because just like Kentucky breweries right now in a time of COVID, they are hurting too."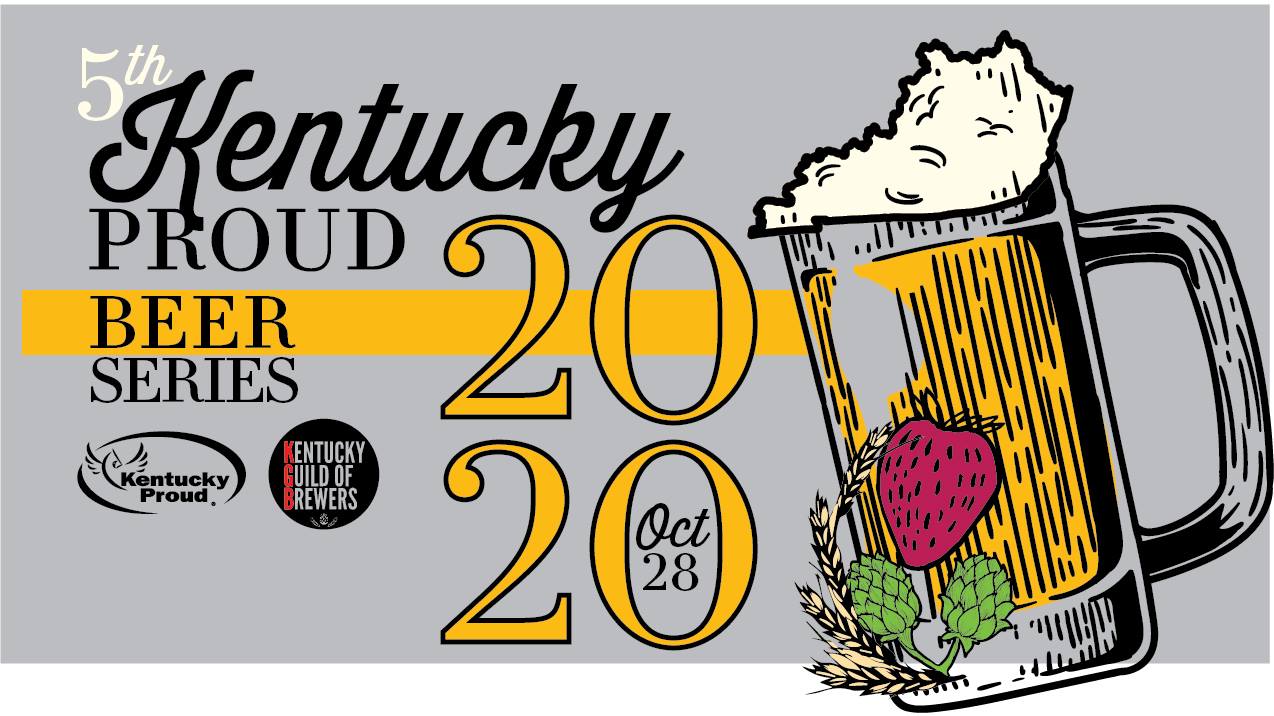 This is a unique partnership in many ways, especially in Kentucky. Kentucky does not have the climate to support large hop farms, and currently only has a dozen hop farms throughout the state (however, not enough to support the growing craft beer industry). The first Kentucky malthouse, South Fork Malthouse in Cynthiana, opened just last year, which several of the breweries use for their beers.
So how do Kentucky breweries brew a Kentucky Proud beer? They get creative. Whether it's honey from a farm in Louisville, apples from one of the many apple orchards in central Kentucky, or pawpaw fruit from a tree in someone's backyard, the only qualification to participate in this beer series is to use a Kentucky Proud ingredient.
"We chose honey from HoneyBear Farms KY here in Louisville for our Kentucky Proud beer because we wanted to support other Kentucky Proud businesses during this tough time," Roger Huff, co-owner and brewer of Gallant Fox Brewing, said. "We are proud to be Kentuckians who run a small business, and this is a great opportunity to highlight each other during this time of COVID-19."
Huff said that HoneyBear Farms has offered a beekeeping class to him and his employees, which shows how much this beer series means to the honey farm.
Both Selznick and Quarles hope this series teaches many Kentuckians about products they may not know even come from Kentucky.
"We really wanted to show off the diversity and unique flavors that come when we put these two wonderful folks together," Selznick.
The Fifth Annual Kentucky Proud Series officially launches on Wednesday, Oct. 28, when all 25 participating breweries will put their Kentucky Proud beer on tap. The Guild has supplied 2,000 pint glasses and 2,000 commemorative posters for customers who purchase a Kentucky Proud beer at the participating breweries.
"This beer release is Pikeville to Paducah, from Broken Throne Brewing to Paducah Beer Werks," Selznick said. "It doesn't matter where you are located in the Commonwealth, there's gonna be a brewery within 25 miles of where you're at that you will be able to find one of these [beers] and be able to take home one of these commemorative posters and glass as well."
PARTICIPATING BREWERIES:
3rd Turn Brewing (Louisville, Crestwood)
Abettor Brewing (Winchester)
Alexandria Brewing (Alexandria)
Broken Throne Brewing (Pikeville)
Country Boy Brewing (Lexington & Georgetown)
Dreaming Creek Brewery (Richmond)
Dry Ground Brewing (Paducah)
Ethereal Brewing (Lexington)
Flywheel Brewing (Elizabethtown)
Fusion Brewing (Lexington)
Gallant Fox Brewing (Louisville)
Goodwood Brewing (Louisville, Frankfort)
Gravely Brewing (Louisville)
Hopkinsville Brewing (Hopkinsville)
Maysville Brewing (Maysville)
Monnik Beer Co (Louisville)
Old Louisville Brewery (Louisville & Shelbyville)
Paducah Beer Werks (Paducah)
Pivot Brewing (Lexington)
TEN20 Craft Brewery (Louisville)
Turtleback Ridge Brewery (Ewing)
Uncrafted Territory Brewing (Beaver Dam)
West Sixth Brewing (Lexington, Frankfort & Louisville)
Wise Bird Cider (Lexington)
Wooden Cask Brewing (Newport)
Feature Image: Kentucky Department of Agriculture
---