No Comments
Ultimate 6er | Summer Road Trip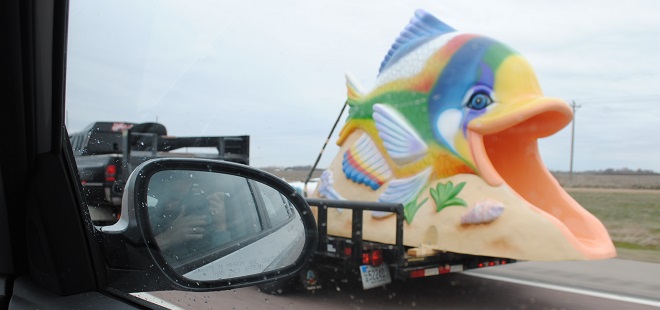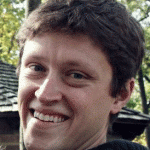 Summer and road trips are as American as apple pie and ice cream, or cheddar cheese if you're into that sort of thing. I love road trips and though I don't have epic adventures planned for summer 2014, I wrapped one up with my brother last year that covered 6,000 miles in a two-week span of elation, madness and general fun.
In the spirit of this American pastime, I'll be delving into what the six pack representing what the quintessential summer road trip looks like. After several cross country road trips and innumerable shorter journeys, I'm something of an expert on the topic — no big deal — and have identified the six stages of being in the car for an unholy amount of time. Therefore, I will break my 6er out based on these stages.
Scrambling
This is when you're all like "Yeah, I got my sh*t ready, let's roll." When in reality, you're sh*t is scattered floor to ceiling and you've packed really difficult items like pillows. What do you do in this situation? You grab everything in sight and wing it into the back of the car. Don't have boxes to sort your wares neatly? Who cares! We're gettin' on the row-ad! We'll figure it out later!
In the spirit of this hustle and bustle, you'll want to enjoy a Redhook Audible Ale. Super easy to drink while remaining flavorful, it's like Mr. Redhook created this to be drunk with one foot out the door.
Off and Running
You're breathing a sigh of relief as you put the first three miles behind you and pretend the next 5,997 miles are going to be a breeze. For this time of false calm, we'll go with something solid. The kind of beer that as you drink it, results in you sitting a bit deeper in the couch cushion. The stupid grin on your face produced from reveling in this brew and your state of mind.
Breckenridge Brewing Vanilla Porter. Smooth as eff with that glorious note of vanilla chocolatiness that makes you want to bathe in it. As you kick back and soak in its pleasantly heavy feel, you can't imagine the hallucinating weirdness in your future.
Something Meaningful
Obviously on a road trip, you're going to stop at every brewery possible — at least anyone reading this article is. Now, craft breweries are naturally at the top of the list but when you've got a chance to stop at the brewery that was cool before craft beer was cool, you're going there. PBR. Peeber. Pabst Blue Ribbon.
You tell folks you went to Magic Hat or Belching Beaver and its "Cool man!" You tell them you went to the original Pabst campus and it's "Are you serious! Pabst! How? Where! Tell me more!" Managing to be a macro brew operation but align yourself with the craft brew scene is no easy feat. So when you're still in the clear headed road trip stage of wanting to have a meaningful stop, make it a Pabst.
Delirious
You arrive in Denver Saturday afternoon to catch up with old friends. You plan to have dinner, relax and hit the road first thing Sunday morning. Instead, you end up in Pete's Diner at 3 am with your road trip passenger passed out, face down in his grilled cheese. That 7 am start time turns into 2 pm and suddenly, you're driving through the mountains of Vail. But not all "Yo, this is so sick! I wish we were driving a Ferarri!" More like "What is happening?"
Because that passenger looks to be flatlined. Your head is throbbing. The mountains come right to the edge of the road and you experience cartoon-like vertigo. You whimper when 911 Turbos EXPLODE past as your 72 horsepower 4 banger wheezes up the 45% grade. You desperately try to shake the cotton from between your ears with no success. You're delirious.
I really can't think of a better choice for this stage of your trip than Delirium Tremens. For all I know, Delirium means Night Chicken. But the bottle is decorated with pink elephants, the flavors are complex and unique and it sound like Delirious. What else is there to say?
Home Stretch
"Only six hours left? Really?! Screw the surfboards on the roof, does your speedometer say 120?!" You're so close, you can taste the ocean whamming you in the face. No substance known to man could provide the euphoria you're experiencing. You could blow the head gasket and not even flinch. You're so close to the destination, all other concerns disappear.
For this stage of the voyage, you'll want to partake in 4 Hands Brewing Contact High. Not only does the bright citrus piquancy make you want to stand upright through the sunroof with hands held high, you're currently delivering the very name of the beer to those around you.
Touchdown
It's hard to say what's better — the stories created during a road trip or the sense of completion when finishing one. You've made it and now you can let it all hang out. There's no consideration for how many miles will need to be covered tomorrow. After stinking up your car for days on end, it's time to stink up your new home. What better way to do so then La Fin Du Monde.
At 9% ABV with some serious yeastiness and a faint essence of bananas you can put a couple of these away and take a load off. Plus, it's inspired by the "intrepid European explorers who believed they had reached the end of the world when they discovered North America…" And let's be honest, your 21st century expedition is totally the same as these pioneers who define "rad".
Follow Niel on Twitter @WaveTrainLLC