No Comments
2020 Utah Best in Beer Year-End Honors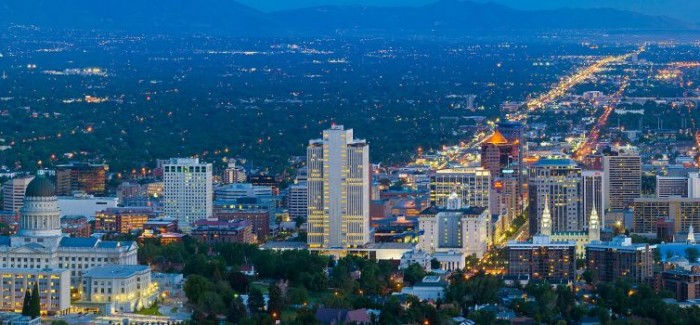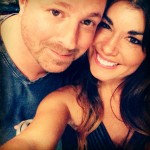 Well, 2020 was certainly one for the books! And, while most of these year-end reports could go on about how difficult the year has been, there is a lot to celebrate. Of course, with lockdowns, restrictions, and curfews all contributing to a down year, we are happy to say that our local breweries have so far made it through by weathering the elements and persevering.
We had two new breweries open (three if you count one within weeks of 2020) and one of these opened right as the stuff started to really hit the fan. Then, we saw many of our favorite beer events postponed, and then postponed again, until virtually all were cancelled. We found ourselves unable to visit some of our favorite places for a drink. But, despite all of this came innovation and hard work.
From beer-to-go stations and quarantine packs and beer collaborations designed to shed light on important matters and give back to people hit hard by the pandemic.
There was a lot to learn this year, and although we didn't get out as much as we normally did, we collaborated with Utah Beer News and fellow PD staff member Tim Haran to come up with some highlights.
Without further ado, let's unveil the PorchDrinking.com 2020 Utah Best in Beer Year-End Honors.
Favorite Beers of the Year
One of Level Crossing's Red Feather Small Batch Series created by Head Brewer Chris Detrick. This BIG stout was sure to be crowd pleaser once it was announced. Who doesn't love a good coffee stout?  With robust roasted bean notes and hints of dark chocolate, this is a pleasant beast!
Wasatch is Utah's oldest existing brewery and for some reason doesn't get their name tossed in the hat enough as a trailblazer in this industry. Mastermind of beverages at the Park City, Utah location, Nils Imboden, started the Kick-Back Series so he could put his twist on some famous styles. This European lager hit the mark with all of us. Smooth and refreshing with a clean finish–exactly what we wanted.
Fisher Brewing | Big Ass Citra Bomb Tom IPA
Fisher Brewing is a fan favorite as their place proves in 'normal times' is almost always wall to wall people. The brew staff is a fun group of people who always seek to keep the selection hopping. If you are lucky enough to be there when they release a high point brew, quickly snag a few before they disappear.
Honorable Mentions 
Best Beer Events (Virtual or Otherwise in 2020)
BewilDERBY
There is something fun about letting adults compete in a good old fashioned pinewood derby while enjoying suds from one of Utah's newest establishments
View this post on Instagram
Honorable Mentions
Hopkins Brewing Small-Batch Fridays
Bewilder Beer Pairing Dinners
Best New Breweries
Opening on the cusp of 2020?! Who would have thought? Bewilder Brewery is located right in the downtown Salt Lake City area. The building adorned by mural artwork is both beautiful on the inside and the out. The beer was instantly awesome and the food pairs nicely with it!
Grid City is conveniently located right on one of the main freeways in Salt Lake City. They boast a nice array of food to go alongside their high-quality beverages. Many of their beers can be served three ways–with more well-known CO2, Nitro and the lesser use, Cask.
Breweries Who Made the Biggest Moves in 2020
Simply because it planned its opening right when everything shut down in March — and then it went on to medal at GABF for their Honey Cream Ale.
View this post on Instagram
Proper took home the only Gold Medal at this year's GABF for their Proper Beer, which the brewers of Proper also stated was the beer that benefited the most from moving from 4%-5% in 2019.
Breweries to Watch in 2021
Bewilder pivoted as well as any local brewery this year (reworking its model to focus on food, getting creative with its socially distanced events, introducing high-point beers, etc.).
It will be interesting to see how Ogden River enters 2021 and what impact Lotus Craft has on the Utah craft beer community.
Just because it will be interesting to see how its model works if COVID-19 restrictions stay in place in 2021.
Biggest Story of the Year
Local Breweries & COVID-19
Grid City Beer Works & Ogden River Brewing
This one opened in the midst of a pandemic. While Ogden River Brewing opened the later part of the year having spent the good majority of 2020 soaking up the information needed to ensure a successful launch, Grid City Beer Works had their much-anticipated grand opening come to a crashing halt due to restrictions placed on the industry. Despite this, GCBW have seemed to find their path and look to build on their initial success in the upcoming year. OCB is just getting started, however there is a good chance this will only further the Ogden City's growing reputation as a sneaky little beer find North of Salt Lake City.
Featured image courtesy of arch.utah.edu
---