No Comments
Sparge Brewing Co. | Crushable Cream Ale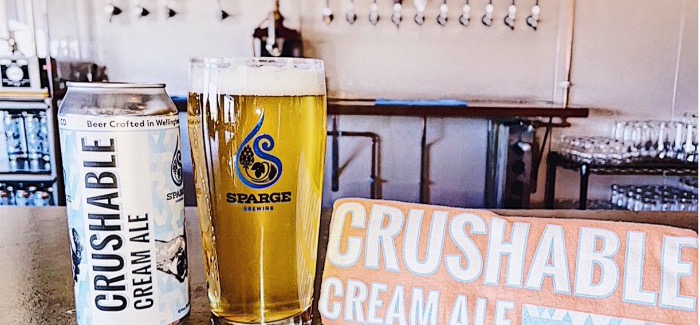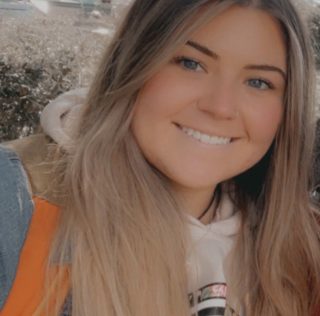 Sparge Brewing Co. has swiftly become one of the hottest spots to visit just north of Fort Collins, in Wellington, CO. They flourish their taps with six staple beers and consistent yet constant rotating seasonals and pilot brews. They have more than adequately displayed their ability to make and create beers of all varieties and styles, and they really seem to be popular all their own.
Despite being open for less than a year, Sparge's flagship beer, Crushable Cream Ale, serves as a strong representation of its already proficient lineup having sold over 13,500 pints in the only 22 months their brewhouse and taproom have been open. Crushable Cream Ale is a beer so light, so crisp, and perfect for warmer weather.
Crushable Cream Ale
The Crushable Cream Ale was all part of the planning process from the very beginning when it came to creating the menu for the brewery. In order to create a menu that had something for everyone, they needed something easy and delicious to drink.
Crushable Cream Ale is brewed with Willamette hops and malt from Root Shoot
Malting, a Colorado malt house located just 40 minutes away from Sparge in Loveland,
Colo. At just 5% ABV, Crushable Cream Ale focuses on drinkability as the name would
indicate.
View this post on Instagram
Creamy to the Core
Pouring clear with a golden straw appearance, Crushable boasts a beautiful white head
that rests atop the beer upon a fresh pour. The beer smells of a hint of whipped caramel. With that, there is a bit of sweetness, an homage to the cream of the Cream Ale. There is also a slight tartness to the aroma of the beer. Upon the first sip of the Crushable Cream Ale, it has a very sensible amount of carbonation with a slight bite of citrus.
The beer isn't bitter, though there is a slight sweetened tartness of tangerine on the pallet. For a simple beer, it radiates complexity in flavor. The beer offers the tartness of a spring or summer beer yet leaves a soft creamy mouthfeel in the after taste.
The Crushable Cream Ale is a soft and creamy, pleasant and easy, crisp drinking brew. This is perfect for a day boating in the sun, some swimming fun, or even mowing the lawn. Sparge Brewing Company continues to put out good vibes and even better beer. They do so with class and pride in and out of their Taproom. If you're looking for something to quench your taste buds and crush your thirst, the Crushable Cream Ale is the beer for you.
About Sparge Brewing Co.
Sparge Brewing opened right off the interstate in Northern Colorado in Wellington, just 15-20 minutes north of Fort Collins. Owned by husband and wife, Rich and Leslie Efird, they opened their doors in June of 2019. The Crushable Cream Ale is their claim to fame for a rapidly growing brewery that has already cultivated a strong local following. Beyond just their cream ale, they also feature some super stellar sours and other beer varieties like, "Target Practice IPA" and their Hefeweizen, "What's Happen' Hefeweizen". Their staple beers and monthly rotators keep customers coming back.
"You might not care for all of our beers but we could find something your whole group would like. We have maintained that concept and continue to provide a balanced menu—a little hoppy, a little dark and a few easy drinkers like the cream ale", says Rich Efird.
Sharing a Passion
The Efirds launched the brewery because it was a growing passion of theirs that they wanted to share with the world. Having been homebrewing for years, they loved sharing their finished products with neighbors and friends, but they wanted more. Before they knew it, their home had turned into the go-to place on the weekends for their entire neighborhood and their close friends.
Rich says, "People were always asking me to 'break out' some of my homebrew. That's why I opened the brewery, to share that sense of togetherness, but with a larger audience…having a place to expand gave me a place to do what I love to do the most, bring people together."
What stands Sparge Brewing Company apart from other breweries is that they're kid friendly. They sell their homemade root beer that the young (and old) can't stay away from. They're also dog friendly, welcoming in dogs of all sizes with water bowls and plenty of toys at their disposal.
Sparge Brewing is extremely community driven. Owner Rich Efird says "Everything we do, use or support has to be tied back to the local community in some way. For instance, we let people use the space for meetings, events etc. Other small businesses use our space to resell their own products or advertise their own events. Small business helping small business. We treat the tap room like a public house, a place where the community could gather regardless of if its brewery related or not".
---