One Comment
Brew(store) Showcase | The Brew Shop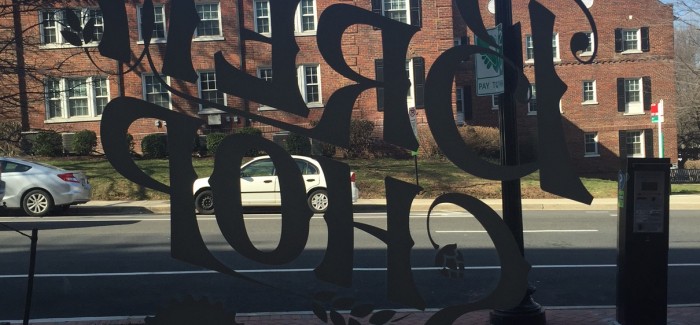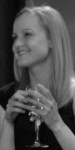 The Brew Shop had a steady stream of customers on a Saturday afternoon — 20-somethings coming in to taste Italian wine, grab multiple growlers, or beeline to the back of the store to pick up homebrew supplies.
Beth Helle and Julie Drews had done it. They opened a beer, wine and coffee store in Arlington, Va., selling sought after local brews, focusing on their favorite wines (my husband and I took one home,) and offering a myriad of homebrew supplies.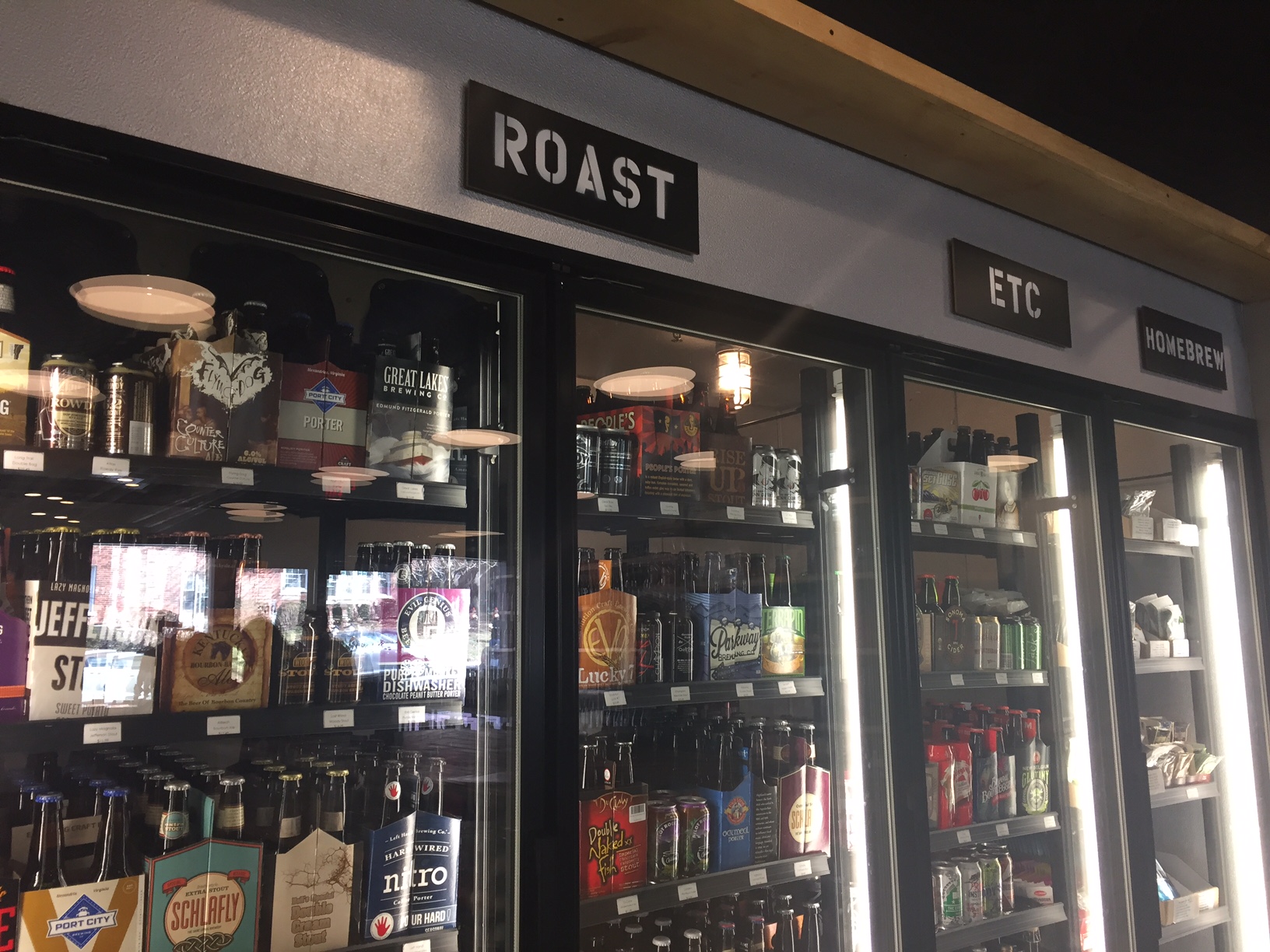 PorchDrinking covered the prep for the store, and we followed up with them on their opening. (Helle directly answered our questions, with input from Drews.)
PD: How have you been received in the community?
Helle: The neighborhood has been incredibly welcoming. To say that our opening day, Friday, Jan. 29th, was bustling would be an understatement. The neighborhood flooded into our store for growler fills and to check out the bottle selection. We already have a strong set of regulars who we see in the shop a couple times a week, if not more. We've received many comments from customers about how they've been anticipating our opening for months, and they're happy to see us open. We couldn't be happier with the neighborhood response and already feel at home.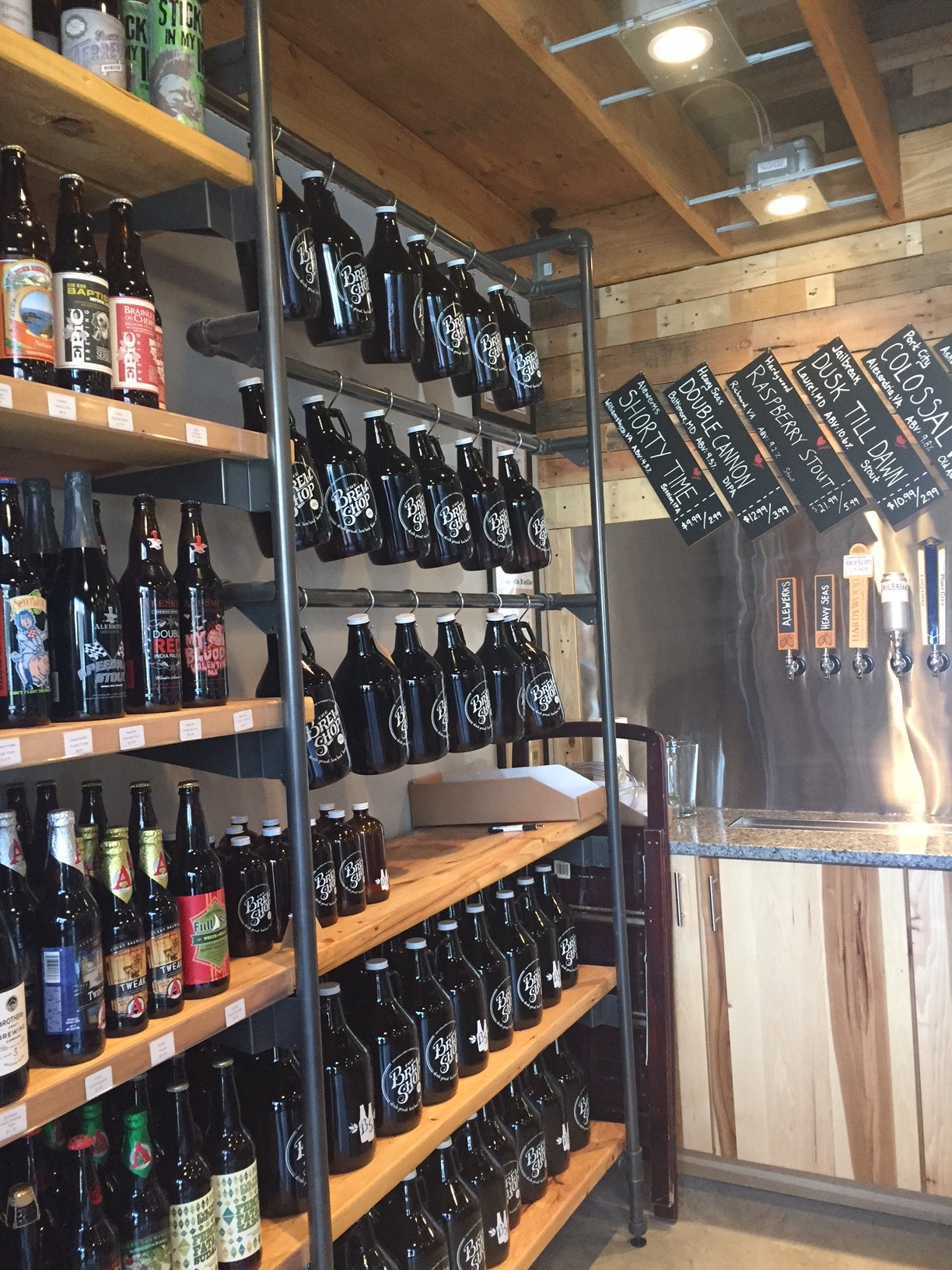 What surprises did you encounter within the last few weeks?
How difficult it is to find time to eat! Seriously, our biggest surprise has been the popularity of our mini 16 oz growler fills. We brought the 16 oz growlers into the store on a whim thinking "I'd like a single serve draft beer on a Tuesday night!" Well, apparently the neighborhood agrees! A customer even discovered that they fit in a bike water bottle holder.
What would have you done differently prior to launch?
Thankfully our customers have been patient as we work out the kinks along the way. For example, we only had one register on opening night, which made for quite a long line. At 11 p.m., just after closing on opening night, I contacted our point of sales vendor to overnight a second register. We're also working on the flow of inventory, especially homebrew supplies, which has a longer lead time. But our customers are, frankly, awesome, and have allowed us to work through some of those "new store" bumps in a way that (we hope) hasn't been too disruptive to their experience.
Are you planning any events anytime soon?
We offer weekly tastings on Fridays from 5:30-7:30 p.m., and Saturdays from 1-4 p.m. The beers are hand picked by us, usually based on a theme: Game day chuggers (Champion Shower Beer, Blue Mountain Kölsch and Heavy Seas Small Craft Warning,) or Fruity Friday (3 Stars Citra Lemon Saison, Victory Agave IPA with grapefruit and Founders Rubaeus.) As the weather warms up, we'd like to take advantage of our building's outdoor space and host a homebrew event.
What are your hours like now? Can you give any insight into a "day in the life" of Beth or Julie?
We've been busy! The hours have been long — the shop is open 11 a.m. to 9 p.m. Tuesday through Saturday, and 12-5 p.m. on Sunday. But the work extends beyond the time the doors are open. We've been slowly hiring staff to help! During the week, we spend our days ordering beer and restocking our shelves. It's a bit overwhelming when 100 cases of beer arrive at the shop in one morning! We also spend the weekdays prepping for the weekend by making sure we have enough "on deck" beers for our singles wall, and a line up of "on deck" kegs for growler fills. Somewhere during the week we're still also using our accounting skills (can't seem to kick them) by doing the necessary bookkeeping and paperwork required to keep the business running. The weekends are all on hands on deck! We're helping customers, filling growlers, hosting tastings, restocking shelves, putting together homebrew recipes for customers, teaching people how to use our onsite grain grinder, or helping a customer find their next favorite beer. The weekends are the best part of owning the shop — an opportunity to connect with our community. By Monday we both feel happily exhausted.
*March 15 update — check out the great mural at The Brew Shop!
---