No Comments
Orono Brewing | Fruit Pie (Key Lime)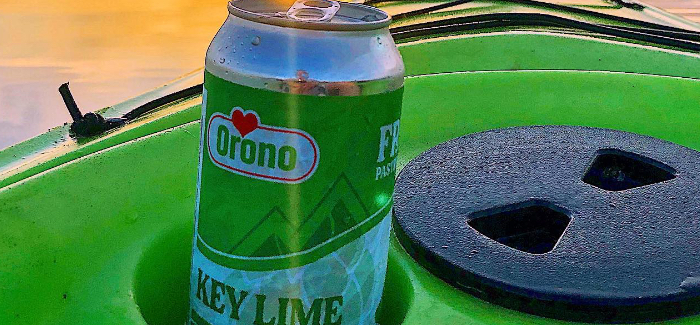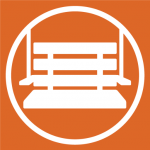 Youth is a fleeting moment in the story of a lifetime. Yet the memories created in those formative years often carry the most weight. The smallest moments become landmarks in a life story and shape the realities of the future. Recognizing this can be momentous for some and commonplace for others. Brewery tag team Asa Marsh-Sachs and Abe Furth of Orono Brewing bring both of their childhood experiences into the imaginative and creative beers they craft. Their newest series of releases are a variety of Fruit Pie Pastry Berliner Weisse Ales perfect for a hot, sunny summer day.

Furth's idea for this series came when reminiscing about his childhood. "I grew up in the '80s and '90s in the woods of Maine, and when we'd go to the laundromat, it was my chance to get a treat. I pretty much lived or died for the fruit pie I would get at the gas station," said Furth. When he brought the idea to Marsh-Sachs, his response was, "That's something different and lets us push our boundaries a bit more. Take it seriously but not too seriously." As they already brew a tart kettle-soured Ale, they wanted this series to be on the more playful and sweeter side of the spectrum.
The first release of the series is their Fruit Pie (Key Lime) Pastry Berliner Weisse. They chose this flavor to start as lime can be very polarizing, allowing them to rise to the occasion. Marsh-Sachs crafted this recipe so that it resonates with as many people as possible. It features clean pilsner and blonde roast malts that leave plenty of room for the standout flavors of graham crackers and lime. The kettle sour is just present enough to balance out the sweetness. With so many ingredients and bold flavors, this beer finds its feet. Key Lime is hazy yet clean on the palate. It has a bright golden color with small white bubbles that dissipate quickly to form a thin ring around the edge of the glass. The citrus bite from the limes balances an impressive sweet graham cracker aroma. Flavor follows the aromatics finishing with sweet key lime pie aftertaste, making this the ideal summer treat!
https://www.instagram.com/p/CAViOczApRj/
Fruit Pie (Cherry), the second beer in this series released July 3. When speaking with Marsh-Sachs about the different variations in the series, he stated, "[It] turns out trying the beer is the most important part." For the second release, they made minor changes to push the pie flavor even further showing off that sweet cherry as much as possible. This series and style allow for immense creativity and a sense of nostalgia for the simpler days.
This year is far from simple or easy. It seems like around every corner there are new challenges to face. In March, when Orono Brewing and the rest of the state of Maine shut down in hopes of combatting COVID-19, their team had to adjust quickly. Luckily, within a short time, they were able to return to capacity by packaging all of their beer in cans. And now, after months of uncertainty, they have started kegging again and finished preparing for the public's return.
During these unexpectedly slower months, Marsh-Sachs was able to turn his attention to another project, one that connected to his roots and youth. Marsh-Sachs grew up in the flower and plant business, which cultivated a love for the earth and the exciting variety of flavors nature offers. He used this passion when developing their barrel-aging program further. "I'm excited to be able to find the time and focus on it," said Marsh-Sachs. After slowly cultivating the program over the last couple of years and with more considerable attention over the previous few months, Orono Brewing has now released its first barrel-aged beers as a part of their Everlasting Farm series.
https://www.instagram.com/p/CCJ0kgiMPGB/
On July 1, Orono reopened the newly updated beer garden to outdoor service. After adding over 1,000 feet of hanging lights and outdoor draft lines to their beer hut, they are thrilled to have their fans back at the brewery to share their inspired creations and make new memories.
Feature image photo credit: Orono Brewing
---