No Comments
Crushed By Giants Opens July 17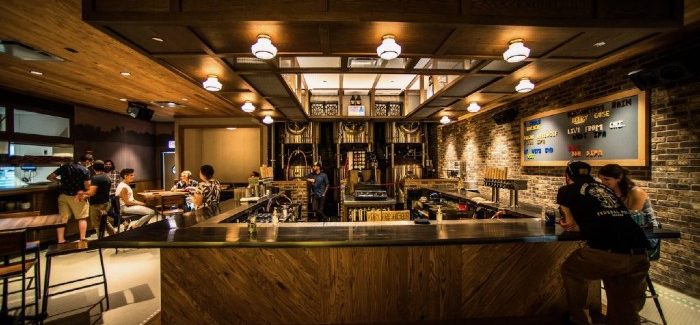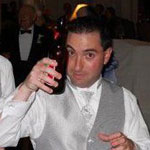 In 2013 when Greg Shuff was getting ready to open DryHop Brewers, he had a vision to open up a series of brewpubs in different locations throughout Chicago. Over the past seven years, he's opened up two more spots and is about to launch the fourth location, Crushed By Giants, on Friday, July 17.
Joining DryHop Brewers, Corridor Brewery & Provisions and Roebuck Pizza, Crushed By Giants will be the first venue to venture outside of the Lakeview neighborhood, opening at 600 N. Michigan Ave. in the space that once held the popular restaurant Heaven on Seven.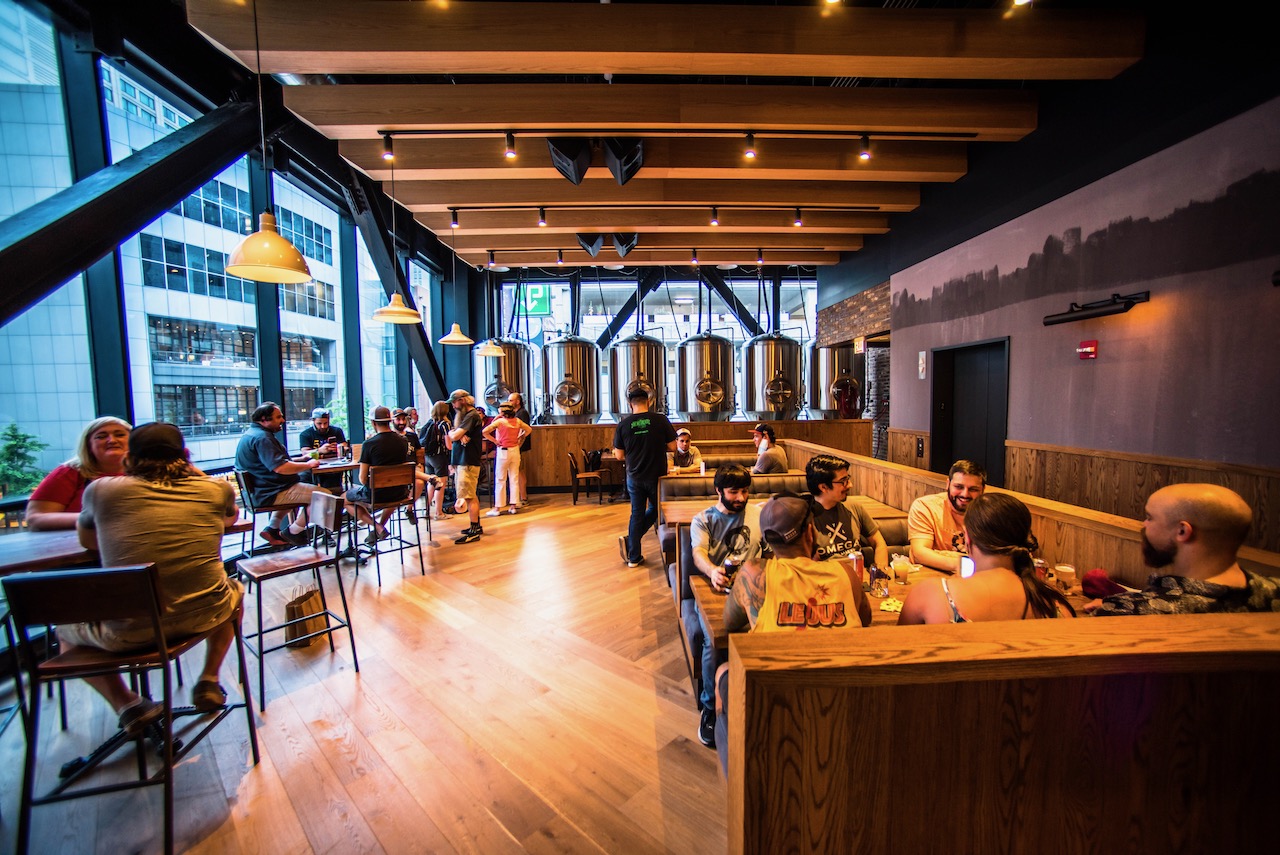 Unlike the other three locations, Crushed By Giants is in a much larger, more open space with floor-to-ceiling windows overlooking Ohio Street. While DryHop had some issues opening back in May 2013, this new location has had the unique challenge of opening during the pandemic.
Originally, Crushed By Giants was slated to open in May, but the lockdown delayed things. Even with the opening set for this Friday, just 16 of the 40 available tables will be open for guests, adhering to the indoor dining guidelines set for the City of Chicago.
The other challenge Crushed By Giants will face is significantly lower tourist numbers, along with the fact that so many people in the city are still working from home. Given the downtown location, Crushed By Giants won't have the same neighborhood feel as the three locations in Lakeview.
Shuff is hoping that Crushed By Giants will be the go-to spot for a drink after work for retail employees on Michigan Avenue and throughout downtown. Several big stores are nearby the brewery, including The Shops at North Bridge, Under Armour and the new Apple store.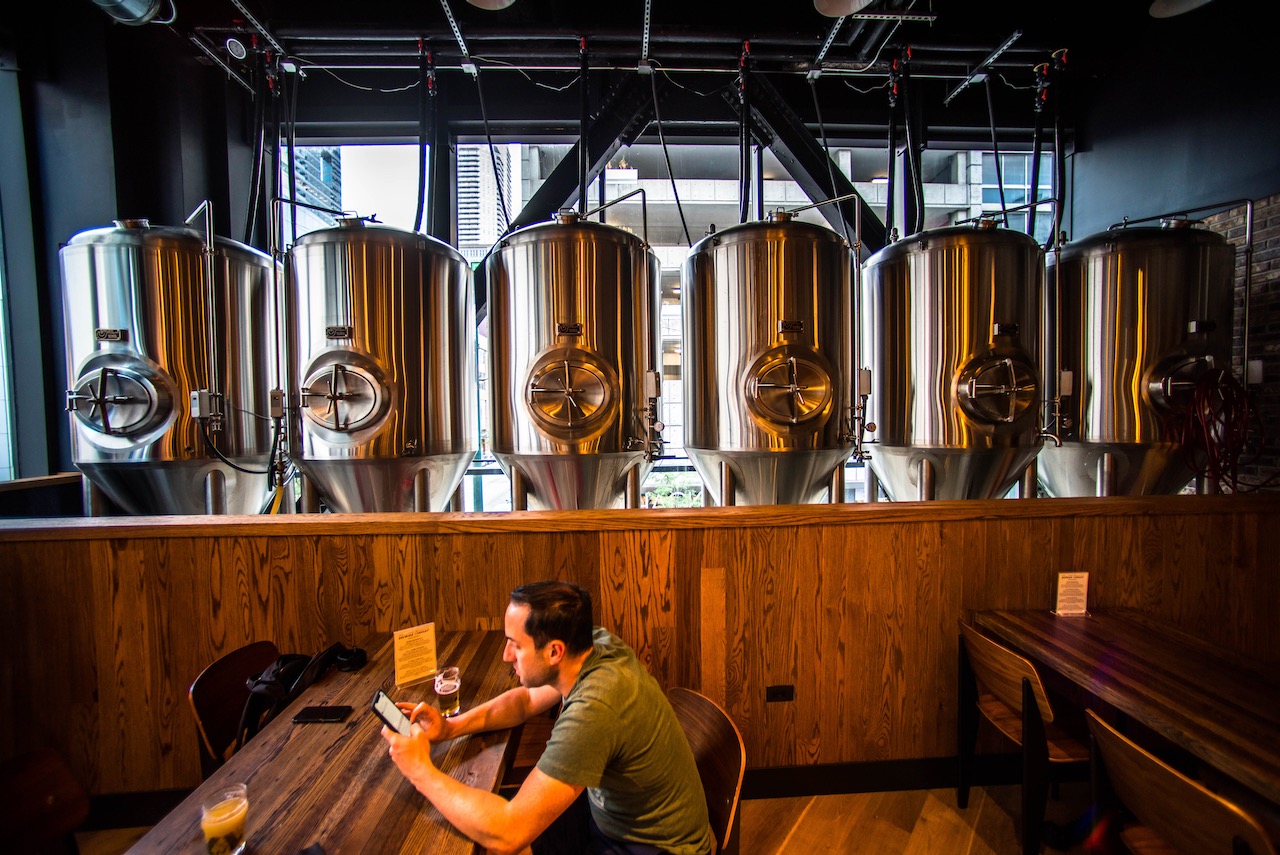 Right now, the only brewery in the immediate vicinity is Rock Bottom. Adams Street Brewing is a bit further south, so Crushed By Giants brings the area a new option for drinks and a bite after work.
Last week, we headed to Crushed By Giants to check out the new space and try some food and beer ahead of the grand opening.
The Beer
On Friday, the plan is to have four or five beers on tap. We were able to try four last week, and they are hoping to have their Wit beer ready to go for the opening.
Neon Werewolf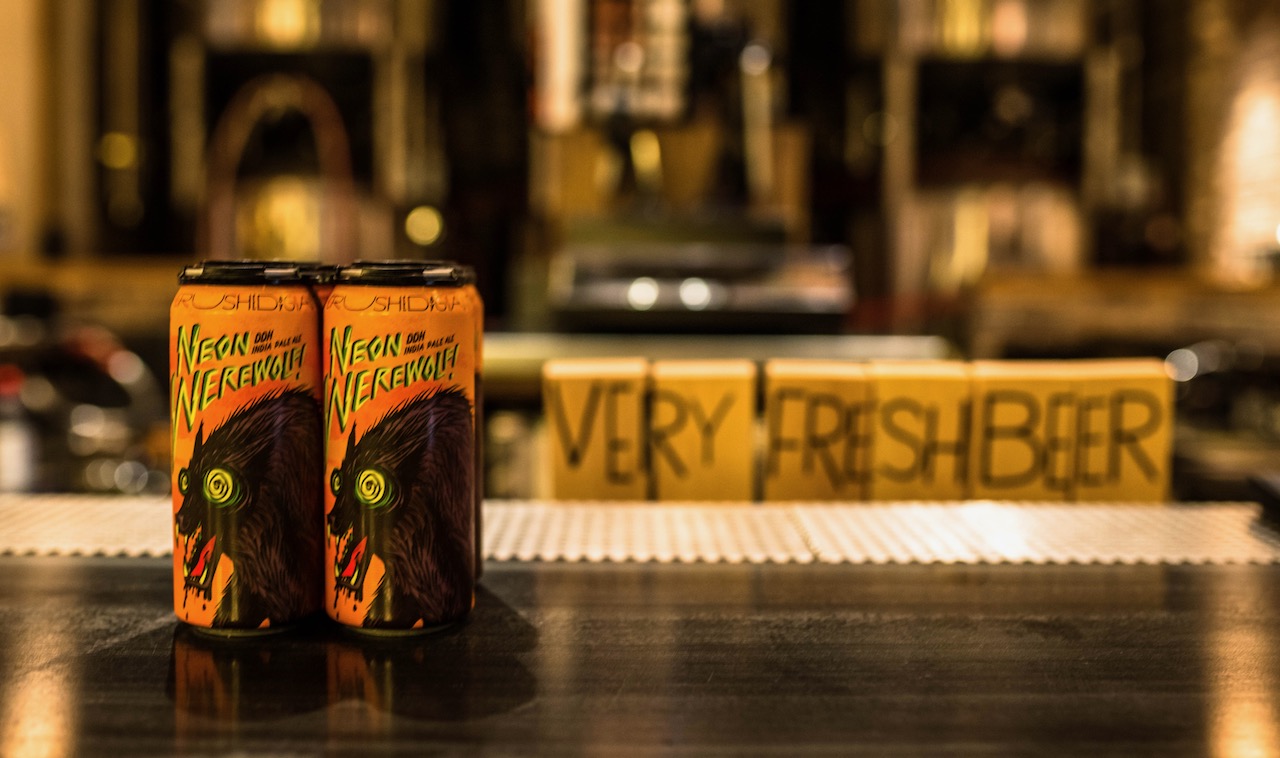 I would expect the family of breweries that brought us Cosmic Juicebox and SqueezIt to nail their DDH IPA, and Crushed By Giants does just that. This one reminded me a lot of Alarmist's Le Jus, which won the first gold medal for Hazy IPA at Great American Beer Festival two years ago.
The beer is full-bodied, has great hop characteristics and balances the juice components very well. It's available in cans for pick-up from the brewery as well and was definitely my favorite of the four we tried.
9 Table Kölsch
It's a simple Kölsch but they nail it at Crushed By Giants. Just a tad of floral notes up front give way to a super crisp and clean finish in a beer that would be great to down a couple of after a long workday. At 5% ABV, it's also the lowest ABV for any of the brewery's beers.
The Hazy IPA will get a lot of the fanfare but I thoroughly enjoyed 9 Table Kölsch.
B.H.T (Big. Hazy. Triumph)
They go big here with a DDH Double IPA that clocks in at 8% ABV and features similar juice notes to Neon Werewolf but even more of a hop presence. It's a good beer that I'd probably want one of or even a half pour of while exploring the rest of the menu.
Live from Chicago
This West Coast IPA missed the mark for me mainly because I wanted more hops and more bitterness. A West Coast IPA with only 35 IBUs is going to raise an eye as that style should be pushing at least 50 IBUs and Live from Chicago needed more. It's a bit too malt-forward for a West Coast IPA, so those looking for something similar like I was might want to pass on this one for now.
The Food
The other three breweries all have great food so the expectations were high for Crushed By Giants. While we didn't sample the entire menu, many of the dishes that will be available Friday we were able to sample.
Tuna Tostada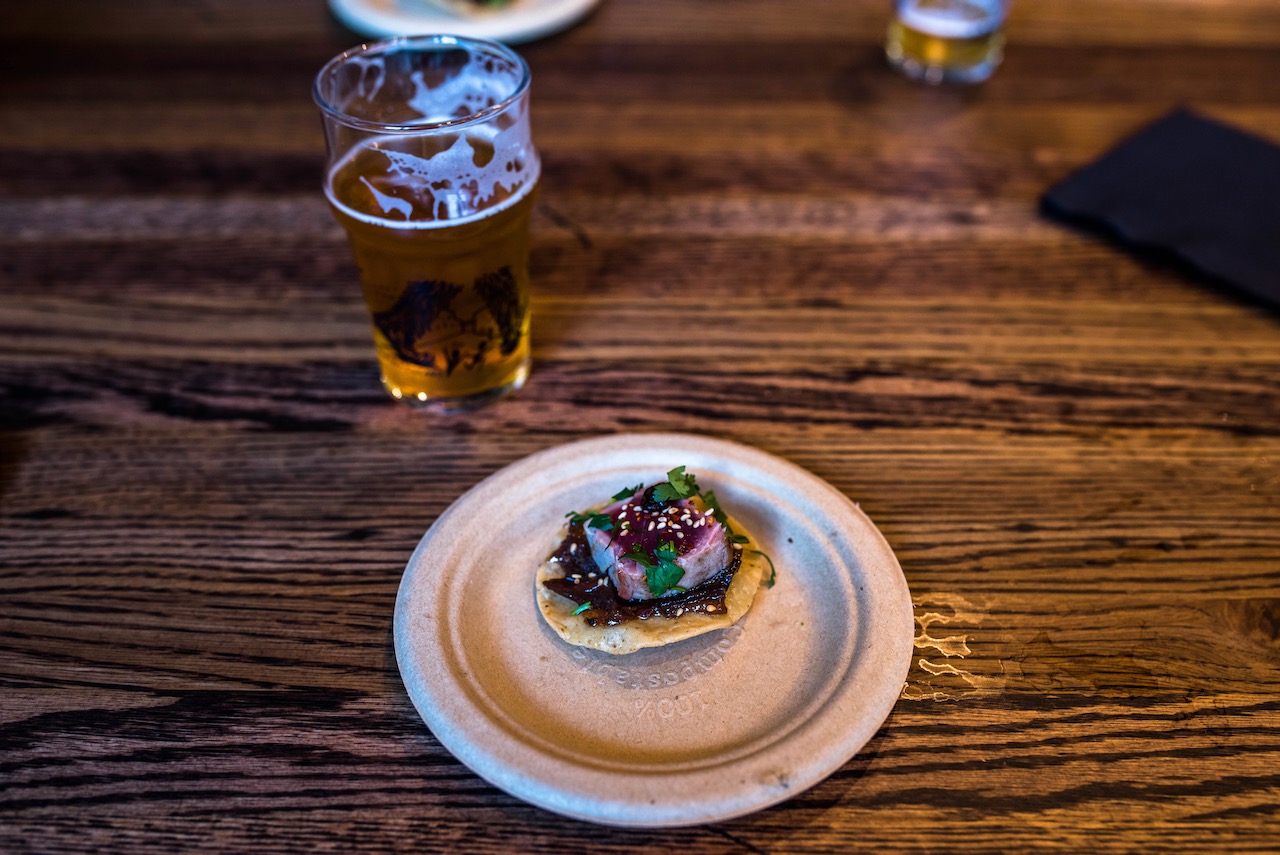 I'm more of a taco-with-chips-and-guacamole guy when it comes to Mexican food, but this tuna tostada was hands down the best thing I ate all night. A small fatty piece of tuna on a crispy tostada shell in a ginger-soy glaze blew me away. It was so good, it was the one dish I grabbed another of each time they came around. As I write this, I want more.
Falafel Taco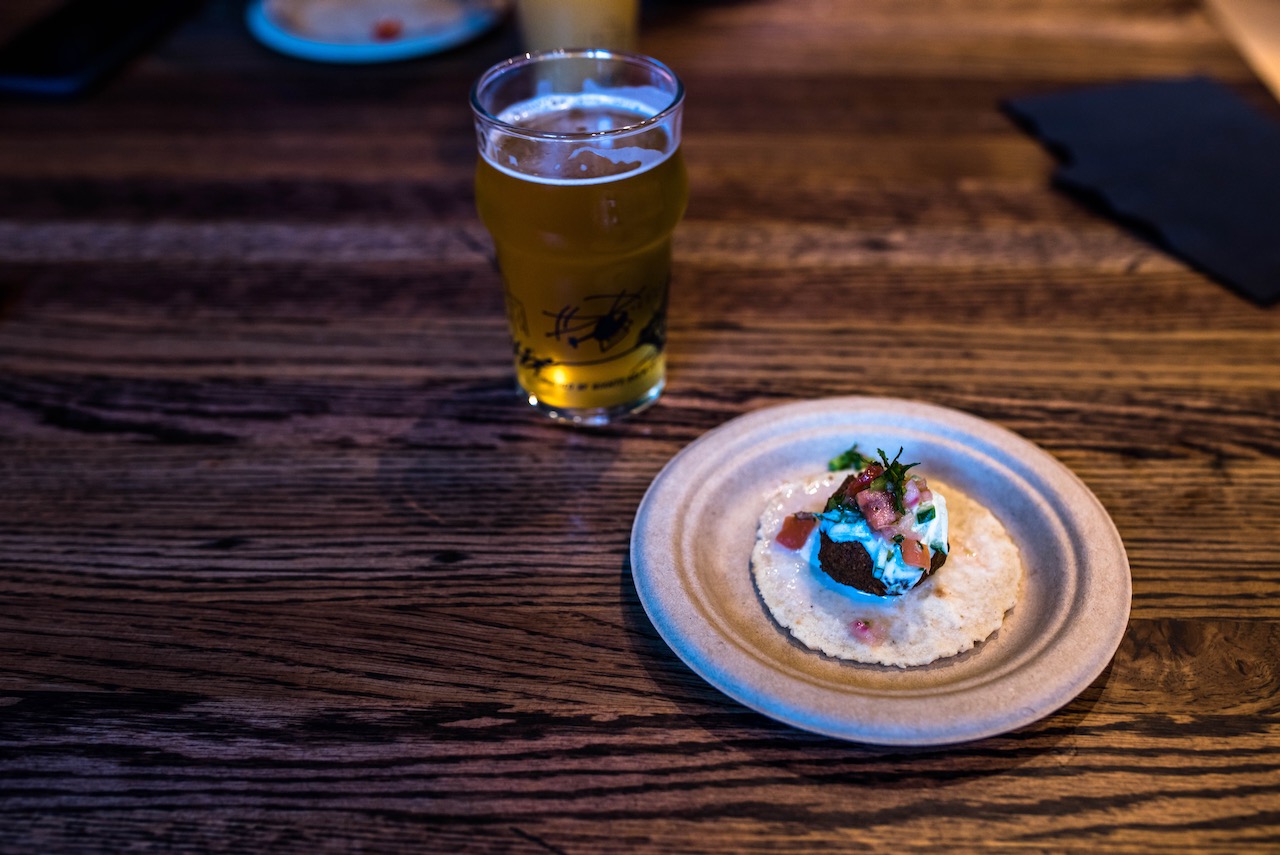 The tortillas are homemade at Crushed By Giants, and what I liked about the falafel taco is that it's very light but very flavorful. The falafel ball is more flat than round and sits on that homemade tortilla with a little sauce and fresh tomatoes that are delicious. For vegetarians, this is a great option at the brewery.
Brisket Taco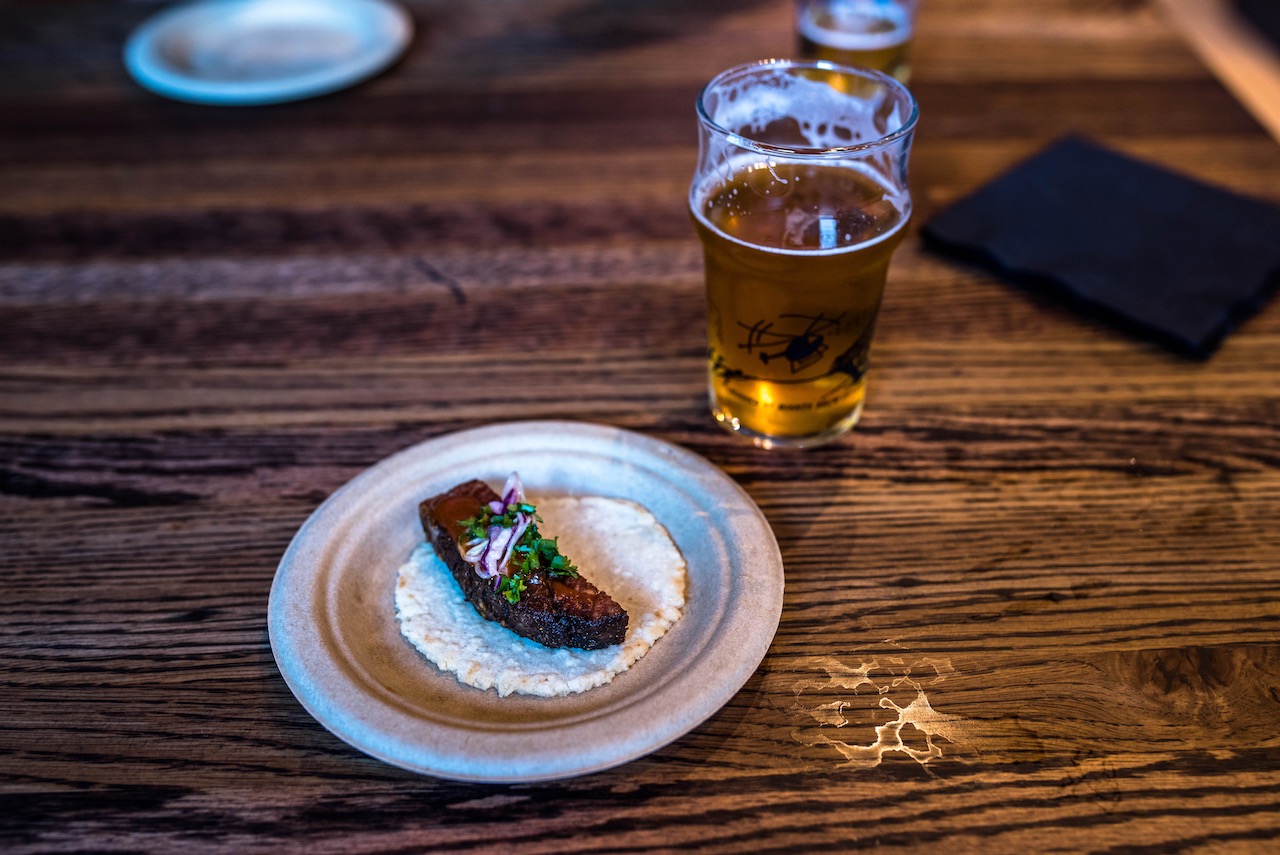 A nice size piece of brisket on the homemade tortilla was great. There's some fat still on the brisket to give it a nice flavor and the sauce is a kind of like a BBQ/mole sauce (I think, but I'm not a food writer) that tied the whole thing together.
Cheeseburger Slider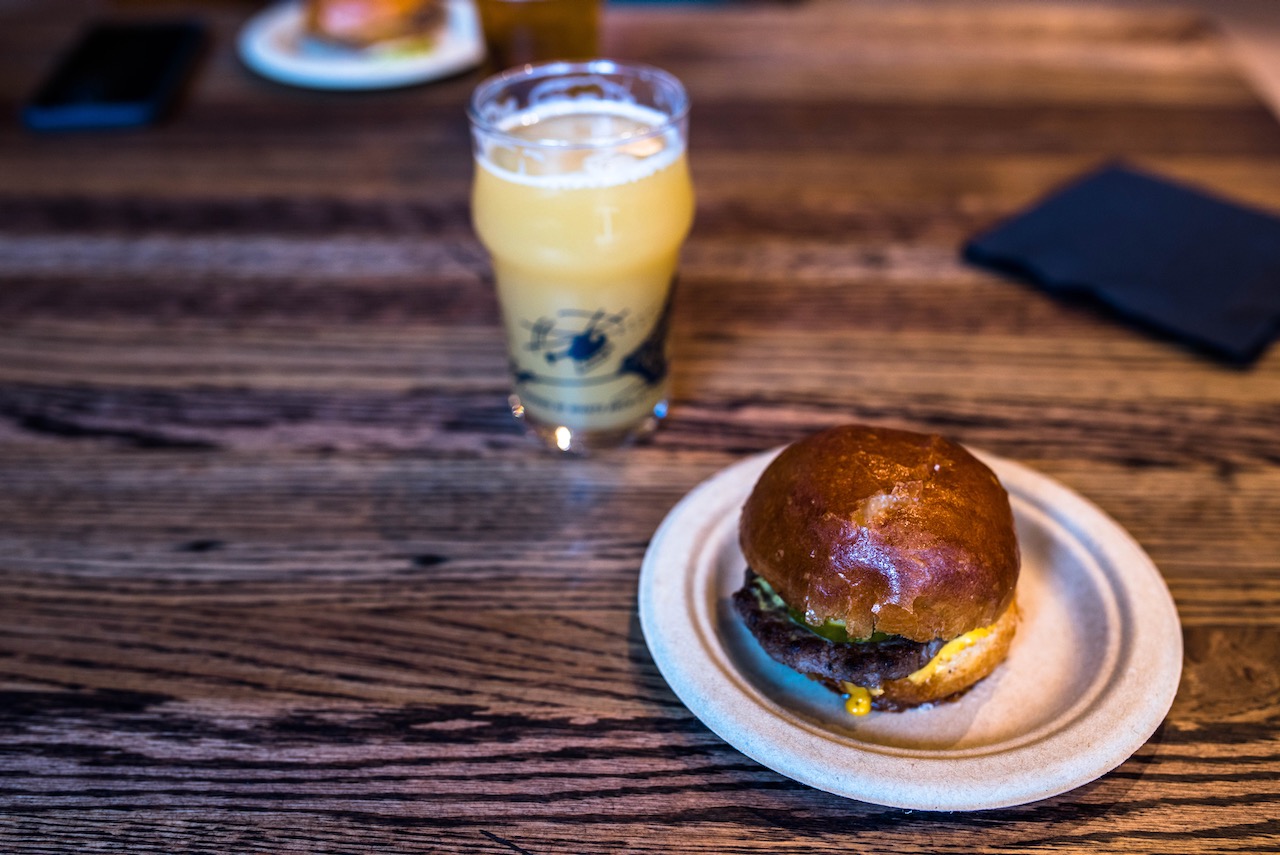 I overheard someone describe these as upscale White Castle. If you've been following my writing, you know I'm a huge White Castle fan and I would say that description was appropriate. I don't want to take anything away from the sacred Crave Case, but the Crushed By Giant sliders are great.
The slider is delicious with a good patty covered in cheese and a single pickle on a fluffy bun. For those who might not want Mexican food, the slider would be a great option.
Of the four places that Shuff has opened, Crushed By Giants seems to be the one that takes the biggest risk as he goes into a new neighborhood with a new target audience during the most challenging time to be in the hospitality industry.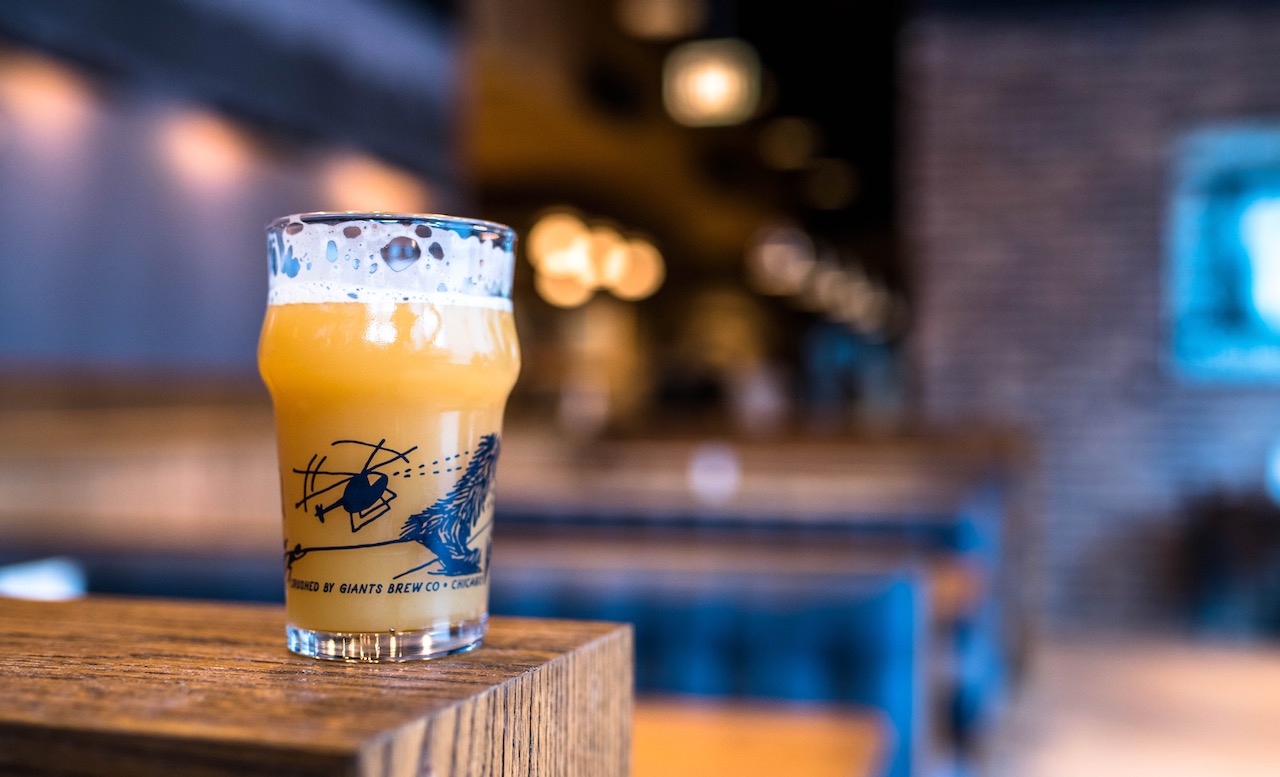 He's not going into the fight empty-handed though, as the beers and food the team is serving are excellent and hopefully will fill the limited tables he has available for now. For those visiting Chicago and wanting a craft beer experience downtown, Crushed By Giants is going to be a great first spot after checking into your hotel. And workers downtown looking for that happy hour drink have a new spot to check out. Plus, craft beer fans have a new brewery, right off the Red Line, to add to the list.
The biggest question will be how the pandemic affects the brewery early on. Hopefully Crushed By Giants can weather the storm and be another success in the already very prosperous brewery family.
---