No Comments
Station 26 Brewing Co. Announces Craft Beer Scholarship for the Underrepresented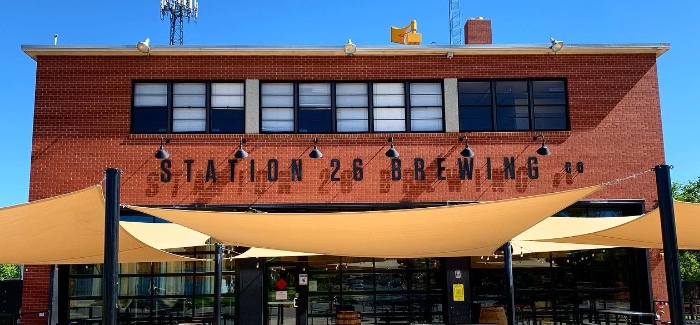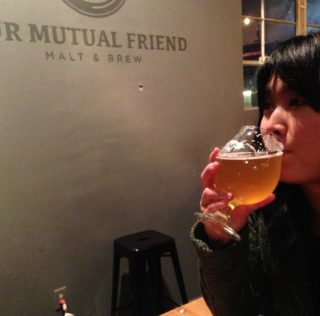 With systemic racism and police brutality at the forefront of the national conversation, many are taking pause to reflect on how we move forward. Inclusivity and diversity have been a part of much of that conversation, and we're seeing these themes discussed in the craft beer community.
It's no secret that craft beer lacks diversity.
In a brewery operations survey taken last year, Brewers Association Chief Economist Bart Watson noted that "similar to craft consumers, brewery employees are disproportionately white relative to both the general U.S. population and where breweries are located." According to Watson, race and ethnicity demographics of U.S. brewery employees ranged from 72.6% white for production staff (non-managers) to 89% (brewers).
Beyond social media blackouts and public support for causes like Black Lives Matter, some brewers are taking action to help bridge the gap with efforts like the Black is Beautiful campaign and the formation of Garrett Oliver's Michael Jackson Foundation. The For you For All Diversity in Craft Beer Scholarship is yet another valiant effort from brewers, this time from the Denver-based Station 26 Brewing Co.
Teaming up with Regis University, Station 26 announced today the founding of this scholarship program, which will provide financial aid to deserving, underrepresented students in the Applied Craft Brewing Certificate program, an 18-month adult certification at the private Jesuit university.
https://www.instagram.com/p/CCd55F6lWNn/
"As we watched (and some of us participated in) protests across America in the wake of the murders of George Floyd, Breonna Taylor, Elijah McClain and so many more, we spent a long time discussing as a company how we could make an impact in our space," says Hamlet Fort, marketing and events manager at Station 26. "We feel that improved diversity in our industry will lead to greater creativity, engagement, access to jobs and a better overall health of the craft brewing community in Colorado. We asked ourselves what kind of concrete actions we could take, and we settled on the scholarship idea."
Station 26 plans to contribute $10,000 to the scholarship and fundraise to get to a minimum of $50,000 to create an endowed scholarship. This means that the funds will be invested and live on in perpetuity, allowing for scholarship support every year to a deserving student.
To learn more about the For you For All Diversity in Craft Beer Scholarship, or to donate, visit Station 26's scholarship page.
The beloved Julia Herz penned in this diversity piece last year that "Our collective work in this area is not about optics or grandstanding. This is about taking meaningful action and determining concrete outcomes on a topic that permeates every industry. This is more than a noble effort. It's an effort that, with diligence and intention, will pay off in spades both in beer and culturally."
Kudos to you Station 26 for helping to move that needle.
Feature image photo credit: Station 26 Brewing's Facebook page.
---