No Comments
Yuengling's Spring Scholarship Empowers Next Wave of Female Brewers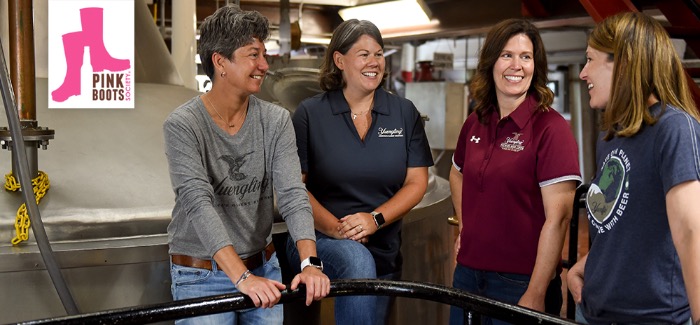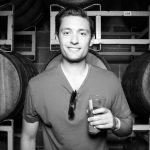 Now more than ever, the craft beer industry needs good news  One bright light in this period of uncertainty comes from America's oldest brewery, D.G. Yuengling & Son, which recently celebrated International Women's Day with the announcement of the Yuengling Women in Brewing Scholarship Program for spring 2020. The goal of the scholarship, a collaborative effort between Yuengling and the Pink Boots Society, is to advance the careers of female brewers in the U.S through educational opportunities. The scholarship also reflects Yuengling's unique place in today's brewing industry: Led by Jennifer Yuengling, vice president of operations and 6th generation family member, the D.G. Yuengling & Son of today is comprised of the brewery's first generation of all-female leadership. 
That leadership consists of family members Jennifer, her three sisters, Wendy, Debbie, and Sheryl, and their father, Richard. As the first brewery in America, established in 1829, Jennifer sees the scholarship as a lasting way to support the next generation of American craft brewers. "We recognize that, as Yuengling's first all-female generation, we have an opportunity to lead by example and influence the next generation of brewers," said Jennifer. "Through the Yuengling Women in Brewing Scholarship, we want to provide women within the industry access to valuable resources and opportunities to become leaders themselves."
In 2019, Yuengling donated $50,000 to the Pink Boots Society, a non-profit organization that supports women in the brewing profession, to help launch the scholarship program. This year, the program will award two additional women (six in total) with up to $12,500 in scholarship funds which can be used to enroll in brewing courses at such institutions as Siebel Institute of Technology, University of the Sciences in Philadelphia, and Cornell University. 
https://www.instagram.com/p/B9WwS4ppRy4/
Jennifer says the program has been a tremendous success so far, thanks in no small part to their ongoing collaboration work with the Pink Boots Society. The Society's international mission to empower women in the brewing industry continues to make an impact, and aligned well with Yuengling goals. "It has been truly rewarding to work alongside Pink Boots to help foster a community where female beer professionals are able to build confidence, learn from one another, and lead successful careers," said Jennifer.
Building community and bringing more women brewers and industry professionals into the spotlight is at the heart ongoing advocacy coming from breweries like Yuengling and organizations like Pink Boots. It also plays an important role in shaping the future of the craft beer industry, so as to be more inclusive and reflective of consumers. 
https://www.instagram.com/p/B9NMevFlTAD/
"As the industry continues to evolve, it's important for aspiring brewers to always keep learning," Jennifer said. "Through the Yuengling Women in Brewing Scholarship Program, we hope to provide the next generation of female brewers with the foundational tools and mentorship needed to flourish within this growing industry." 
The spring application period for the Yuengling Women in Brewing Scholarship is open now until March 31, 2020. To apply please visit this link. 
*Feature photo contributed by D.G. Yuengling & Son 
---