No Comments
Phase Three Brewing Company | Pressed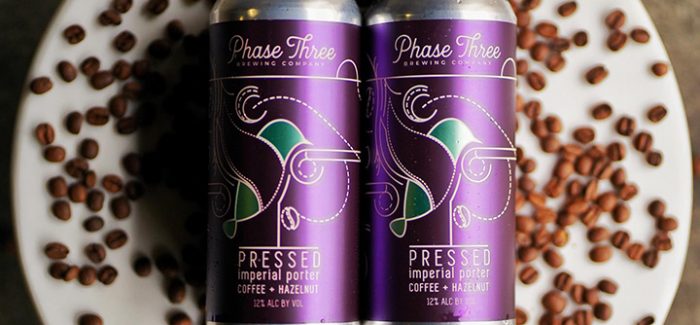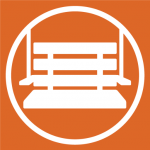 You enter the store and wait through the excruciating line, the fog of early morning clouding your eyes. You get to the counter and place your order, saying, "I'll take a grande, nonfat, Porter with a side of vanilla."
It may not be Starbucks, but Phase Three Brewing Company, in Lake Zurich, Illinois, is brewing a series of beers that blur the line between coffee shop and brewery. Maple. Vanilla. Chocolate. Hazelnut. Coffee. Each is incredible on its own, but when brewed into a beer, they can become amazing if approached correctly. Phase Three is remarkable, and is fighting its way into your glass.
When Shaun Berns and Evan Morris started Phase Three Brewing Company, the hype was justifiably off the charts. After bringing Villa Park, Illinois-based More Brewing to prominence, Berns left to start his own venture. 
He made a Hazy IPA. It sold out. He made a Märzen, it sold out. He made a Milkshake IPA. It sold out. Now, the next sentence may be confusing to beer chasers, but he made an Imperial Porter. You can guess the ending, though. It sold out. 
Pressed is a series of 12-percent Imperial Porters. They feature Tugboat Coffee and are often paired with an adjunct Berns wants to showcase. With five releases to date, each one has left drinkers wanting more. 
Porters don't carry the hype their older, boozier, more complex brothers do, but when Phase Three brews one you'd be hard-pressed to find it anywhere in the Chicagoland area for more than a few hours. So how did Phase Three make Pressed a highly-soft-after part of its core offerings? 
View this post on Instagram
It started back at More Brewing. Berns dabbled with porters when he brewed Imperial Falling Colors. It, too, was highly received. "When we started Phase Three it was like, 'Hey, I want to see where that style can go.' It was a fun beer I enjoyed making and I wanted to continue making it with more variants," he said.  
Pressed was born, and drinkers rejoiced. Berns views the beer as an introduction and a compliment to Phase Three's barrel-aged series, Curvature. Where Curvature is a labor-heavy release, Pressed shares several of the same qualities of barrel-aged beer, but can be fit into the brewing schedule more easily. Where Curvature releases are few and far between, Pressed fills the moments in-between. 
Brewing perfection
Each Pressed is brewed with Tugboat Coffee, forged on the back of a relationship Berns developed when he was still brewing at RAM Restaurants. Berns credits Tugboat with roasting its coffee beans in a way that avoids the dreaded green pepper off-flavors that plague coffee beers. 
View this post on Instagram
Usually, Berns then adds an adjunct, opting for "coffee shop stuff. We're finding flavors that naturally work very well with coffee and are popular," Berns said. "We want the beer to be balanced and not get too crazy. We want to keep it more traditional with Pressed." 
The most recent release, however, bucked the trend. Pressed Reserve was brewed to highlight a special type of coffee from Rubia Oliveira and the Santa Helena Estate. Tugboat selected the Yellow Catuai varietal and the reviews have been rave. Each Pressed is canned in 16-ounce cans and sold two to a pack. Berns and Morris thought carefully about the package Pressed would be sold in. Where Curvature comes in your traditional bomber, designed to share, Pressed was brewed and canned to be enjoyed by one or two people. 
"We expect people to be able to drink a can or share it with a friend, whereas Curvature is more of a shareable experience," Berns said. 
View this post on Instagram
What's brewing
During his time at More, Berns developed a feverish reputation for his barrel-aged beers, and while there hasn't been a barrel-aged Pressed variant to-date, there will be soon. Every batch except the third batch, Pressed with chocolate, has found its way into barrels and will be making its way to the public once they're ready.
The beers and other related styles will play a key role in Phase Three's still-under-development taproom too. Berns and Morris said while IPAs will play a justifiably large role in Phase Three's taproom, the duo said there could be some draft-only releases of darker beers in the future that'll make their way to select accounts and find a regular spot in the taproom once it opens later this year to help diversify the offerings. 
Next time you're craving a cup of coffee, reach for Pressed and revel in the enjoyment of an expertly brewed beer. 
Feature Image: Phase Three Brewing on Facebook
---