phase three Archives – PorchDrinking.com
January 12, 2023 | Eric Griffin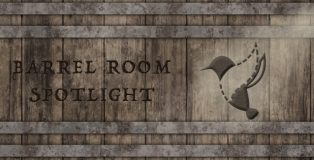 The first brewery cast in the Spotlight in 2023, Phase Three Brewing is a welcomed addition to this growing series. A culmination of three phases of built relationships, experience and passion, the story behind this young brewery never ceases to garner continued support. We had the opportunity to speak with Shaun Berns, co-founder and Head Brewer at Phase Three, to not only learn more about his passion project as a whole but to hear specifically about their impressive barrel program that has people across the country talking.
March 20, 2020 | Eric Oliver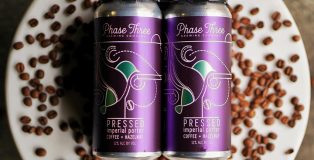 You enter the store and wait through the excruciating line, the fog of early morning clouding your eyes. You get to the counter and place your order, saying, "I'll take a grande, nonfat, Porter with a side of vanilla."
It may not be Starbucks, but Phase Three Brewing Company, in Lake Zurich, Illinois, is brewing a series of beers that blur the line between coffee shop and brewery. Maple. Vanilla. Chocolate. Hazelnut. Coffee. Each is incredible on its own, but when brewed into a beer, they can become amazing if approached correctly. Phase Three is remarkable, and is fighting its way into your glass.