No Comments
Barrel Room Spotlight | Phase Three Brewing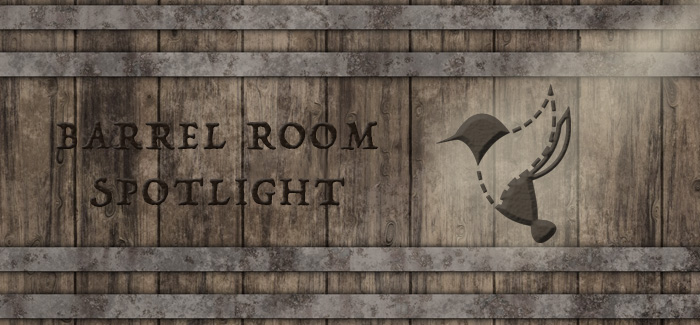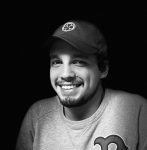 The first brewery cast in the Spotlight in 2023, Phase Three Brewing is a welcomed addition to this growing series. A culmination of three phases of built relationships, experience and passion, the story behind this young brewery never ceases to garner continued support. We had the opportunity to speak with Shaun Berns, co-founder and Head Brewer at Phase Three, to not only learn more about his passion project as a whole but to hear specifically about their impressive barrel program that has people across the country talking.
The Phases

Founded by Shaun Berns and his wife Brittany alongside his best friend Evan Morris, the origins of this brewery are broken down into three phases, hence the name. To summarize, Phase One was the meeting of three like-minded individuals with unique skillsets. Shaun, the brewer. Brittany, the designer. And Evan, the manager & coordinator. Phase Two took Shaun to a brewery in Villa Park called More, where he helped to build the beer program from the ground up. Brittany joined as the label designer, and later Evan as their general manager. After a couple years, the trio decided it was time for what would later become known as Phase Three.
A brewery out of Lake Zurich allowed them to contract brew at their facility using two tanks every three weeks. It only took about 9 months before the three had a full team of people to help brew, package and distribute beer. Additionally, a deal was worked out to purchase all the equipment at the facility, take over the lease and begin their own operations. Phase Three Brewing is a culmination of everything that these three learned and collectively implemented into their own business.
Now, in just three short years, Phase Three (P3) has developed not only a diverse range of ales and lagers across various styles but also a very impressive barrel program. For us, the first thing we wanted to know more about is how Phase Three view and structure their processes.
Defining the Phase Three Program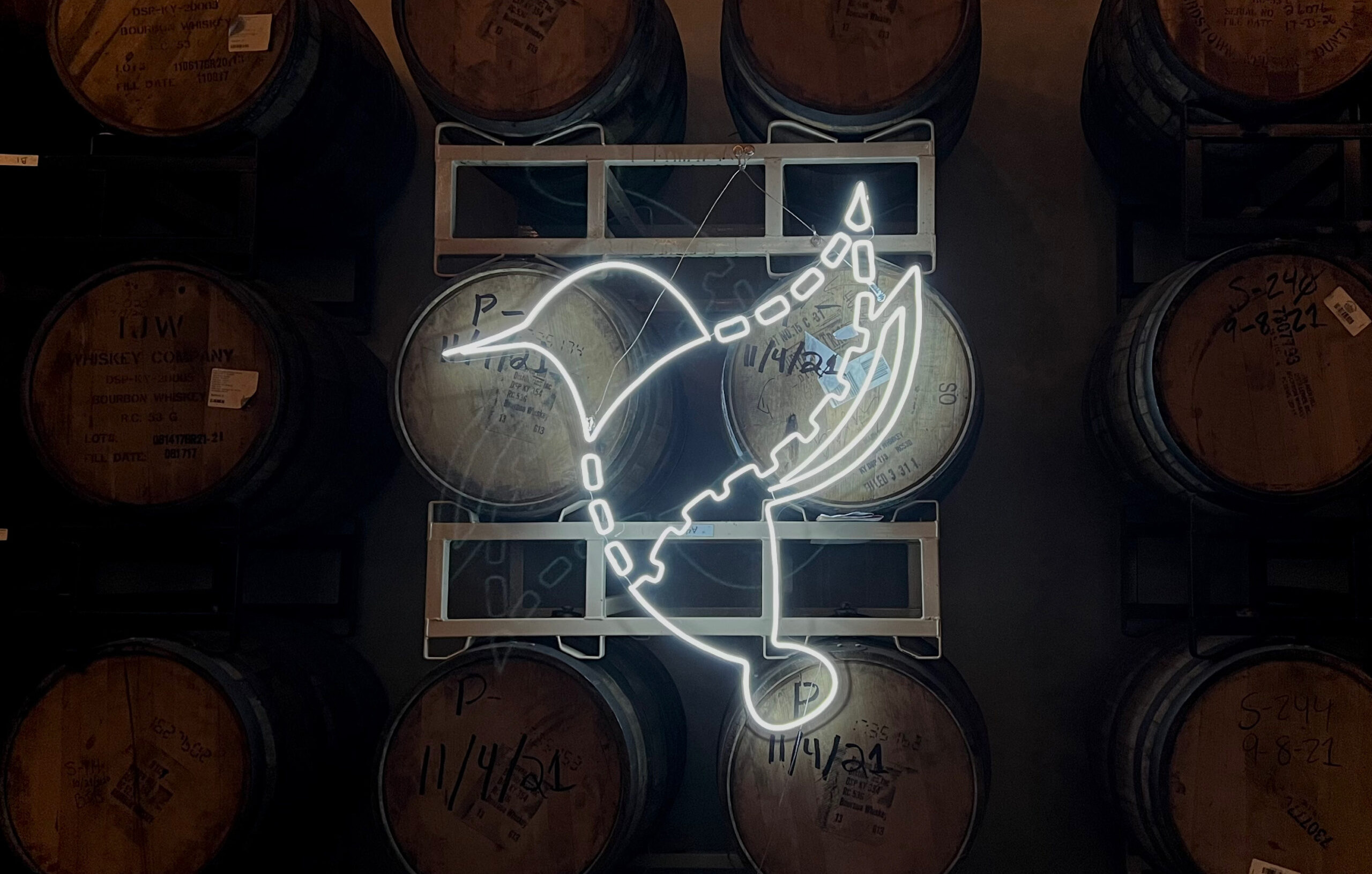 One of the first things we asked Shaun during our interview was how he felt they were able to stand apart from everybody else in such a competitive market. While he did say that it was difficult as an "insider" to really be able to give accurate insight, many people comment consistently on both mouthfeel as well as barrel profile and integration with their beers.
Shifting gears into the conversation of barrel vs. adjuncts, Shaun explained that while there are definitely scenarios where recipes lean more heavily toward certain barrels over others, he feels as though the process and base beer going into the barrels is more important for the final product and how it drinks versus the casks used. He did make a point to say that he knows some people that would completely disagree, but he stands by it.
At the end of the day, when exploring the barrel-aged offerings from Phase Three, expect to find a preference for more non-adjunct offerings (other than the Eunoia series so far), and really take the opportunity to pick up on the nuances of the beer without anything getting in the way. At the end of the day, for Shaun and P3, it's all about having fun, and the goal is simply to create a beverage that tastes good.
"It's always interesting to see people's takes on these beers. Sometimes barrel takes the backseat in the flavor profile of a beer; it doesn't always  have to be the main flavor component, and that's okay. Sometimes barrel-aging shows itself in unexpected ways."
Barrel Selection & Aging
It wouldn't be a Barrel Room Spotlight without taking a deeper dive into the thought processes behind barrel selection and aging. For Shaun, he doesn't get caught up too much with what casks he uses. That said, age of the whiskey is a factor; he prefers to work with casks that are between 4 and 12 years old. According to Shaun, that age range leaves a lot of wood and character in the staves versus whiskies aged for longer that tend to take a lot of that character with them once they're emptied. Additionally, P3 likes to work with Heaven Hill and Buffalo Trace due to their predictable nature and generally balanced profile. Not only does this make them very versatile, it makes them great for blending with more nuanced casks.
When discussing brokers for barrel acquisition, Shaun regrettably didn't have a romantic storyline that involved distillery tastings and hand-selected barrels. For the time being, Phase Three works with two different barrel brokers. With time and growth they hope to be able to dedicate more hours to focus solely on cask selection as well as prospective future partnerships.
One of the questions that always evokes an interesting response is in regard to the interplay between base beer and barrel. Shaun made a point to say that their beer is definitely not very balanced right out of the fermenter. Initially boasting aggressive roasty, bitter qualities, they really rely on the time spent in oak to mellow out that base. That said, there's never been an effort to intentionally tweak recipes; it's always just come naturally.
Recognizing the Technicalities
Every brewer has certain rules of thumb they abide by during some stage of the brewing process. We asked Shaun specifically about whether he had a formula when determining the length of time a beer ages based on the target finishing gravity. He told us that he likes to see the beer sit at least one month for every finishing gravity point (degree Plato). For example if the degrees Plato is 12, it rests for 12 months. That said, when looking for more character from the cask, a minimum of 10-12 months is necessary regardless of degrees Plato. Shaun did make a point to mention that there are always exceptions to these "rules", and some of their favorite products have come from casks aged 25-30 months with lower relative gravities.
Another technicality in the brewing process that can be impacted due to a multitude of factors is temperature. In the case of temperature intervals for P3's barrel warehouse, they typically let the weather outside influence the oak. While there is a large amount of space that is heated in the winter, the rest of the year they welcome the large fluctuations in temperature from winter to summer. This causes expansion and contraction of the wood, allowing it to breathe and force the beer in and out of the oak. Phase Three's program hopes to allow their stouts and bigger beers to finish aging closer to the 24 month mark or more so that the seasons are able to affect the casks and beer inside multiple times throughout the year.
Letting the Liquid Speak for Itself
Shaun and the team sent a few fantastic examples for us to review and incorporate into the Spotlight. For this installment's breakdown we'll be looking at Eunoia Batch 12, Arabesque 2022 and Minutiae 2022.
Eunoia
The Series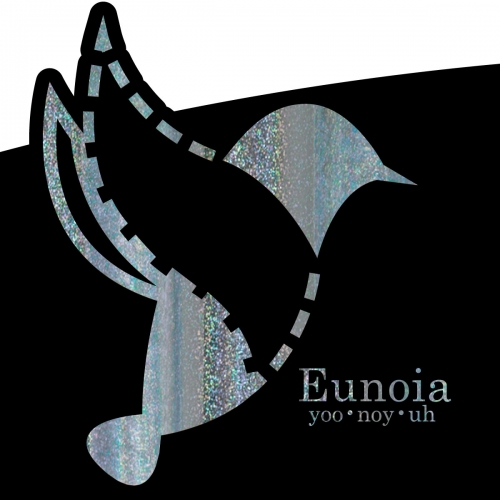 To give a bit of a background on this series, Eunoia, which means 'a beautiful way of thinking', is Phase Three's series of cask aged stouts that (so far), have all been adjuncted. Taking inspiration from the name, the idea is to think about a profile on a beer they want to achieve, typically derived from a food concept, and just have fun with evoking that profile the best they can.
We took a look at Batch 12 of the Eunoia series, which is their barrel-aged imperial stout aged in Heaven Hill casks for 18 months blended with their Munich imperial stout recipe that was aged in Wild Turkey casks for 16 months. After blending they added toasted and raw coconut and peanut butter.
The Experience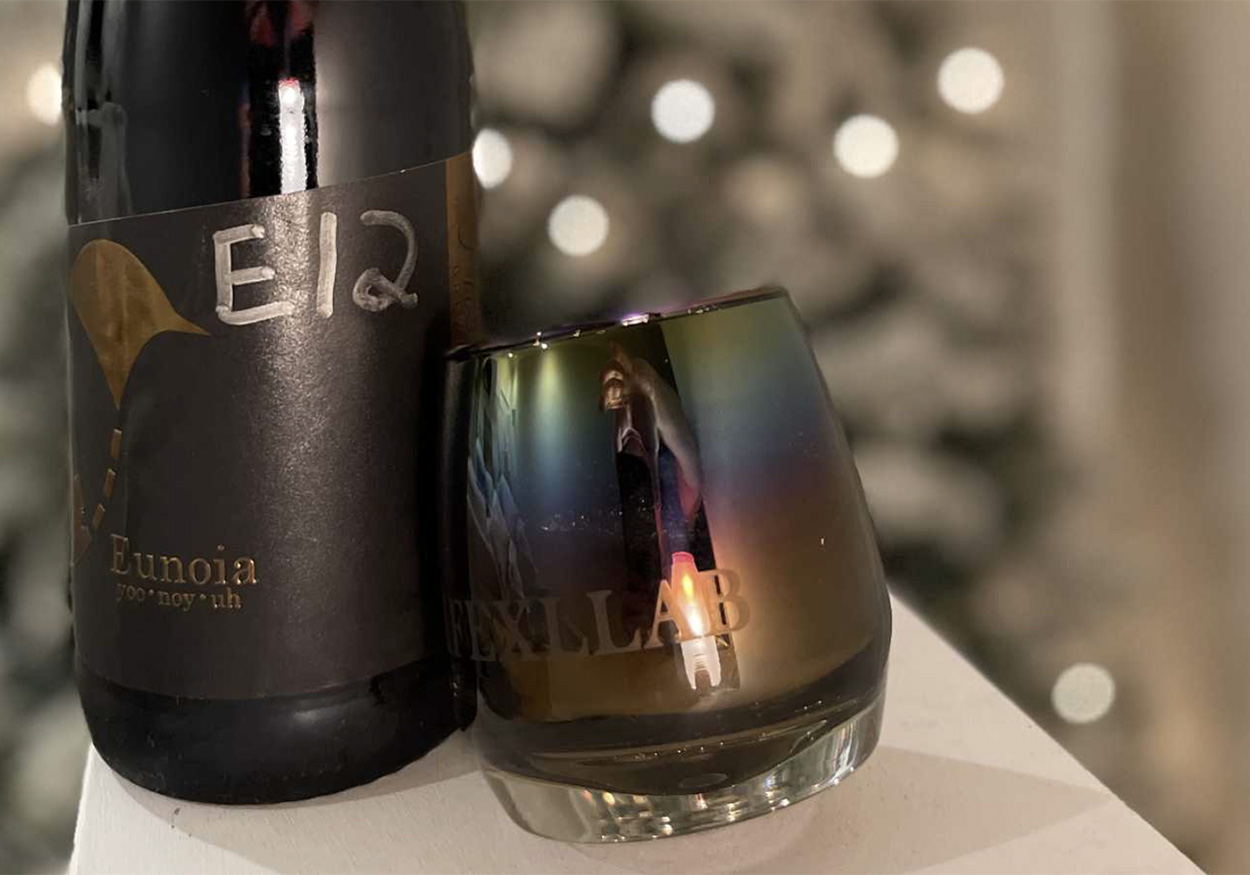 There's a viscous, motor oil consistency on the pour. Deeply browned coconut flakes and sludgy bubbles float in the dark liquid. No noticeable carbonation. The nose gives off an equal balance of peanut butter and coconut. Accompanying is a subtle toastiness that feigns peanut brittle, countered evenly with notes of coconut cream.
The palate boasts a trait so rare in beer these days when discussing adjuncted barrel-aged stouts. That trait is balance. There's lightly bitter, oily coconut accompanying roasted peanuts. Combined with the viscous stout base, it gives off all the peanut butter vibes you'd ever need. On the back end there's Werther's caramel, bourbon-smoked peanuts, Skrewball whiskey and a touch of umami.
These finishing flavors tie the beer up in the perfect bow. It doesn't punch with pastry peanut butter and coconut macaroons. Instead it exemplifies balance between barrel and adjuncts.
Minutiae (2022)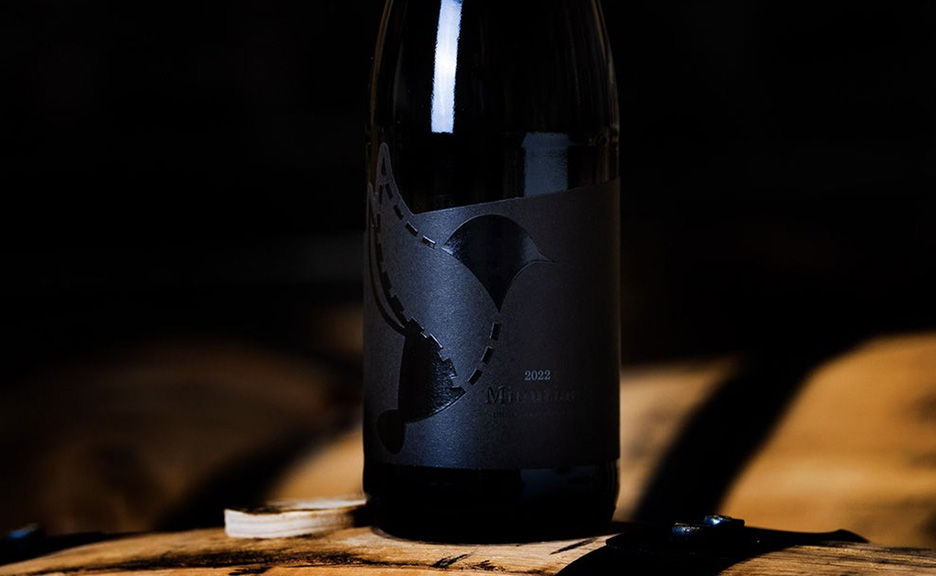 Minutiae is Phase Three's annual non-adjunct, barrel-aged stout release. This year's blend was aged in Heaven Hill, Elijah Craig and Rabbit Hole-Cave Hill casks for an average length of 19 months.
The nose on this beer is non-adjunct bliss, with notes of chocolate-covered Bordeaux cherries, vanilla, and Raisinets. There's a restrained but consistent undertone of dark fruit that helps balance the richer influences from the barrel.
The palate comes on almost like a stout-wine and in many ways reminded us of P3's Blend : 2022. Raisinet candies, chocolate fudge, rich caramel, charred oak and Charleston Chews are on the finish. It tails a touch dry but predominantly sweet, exceptionally smooth. Overall a richer expression of a non-adjunct barrel-aged stout in all the best ways.
Arabesque (2022)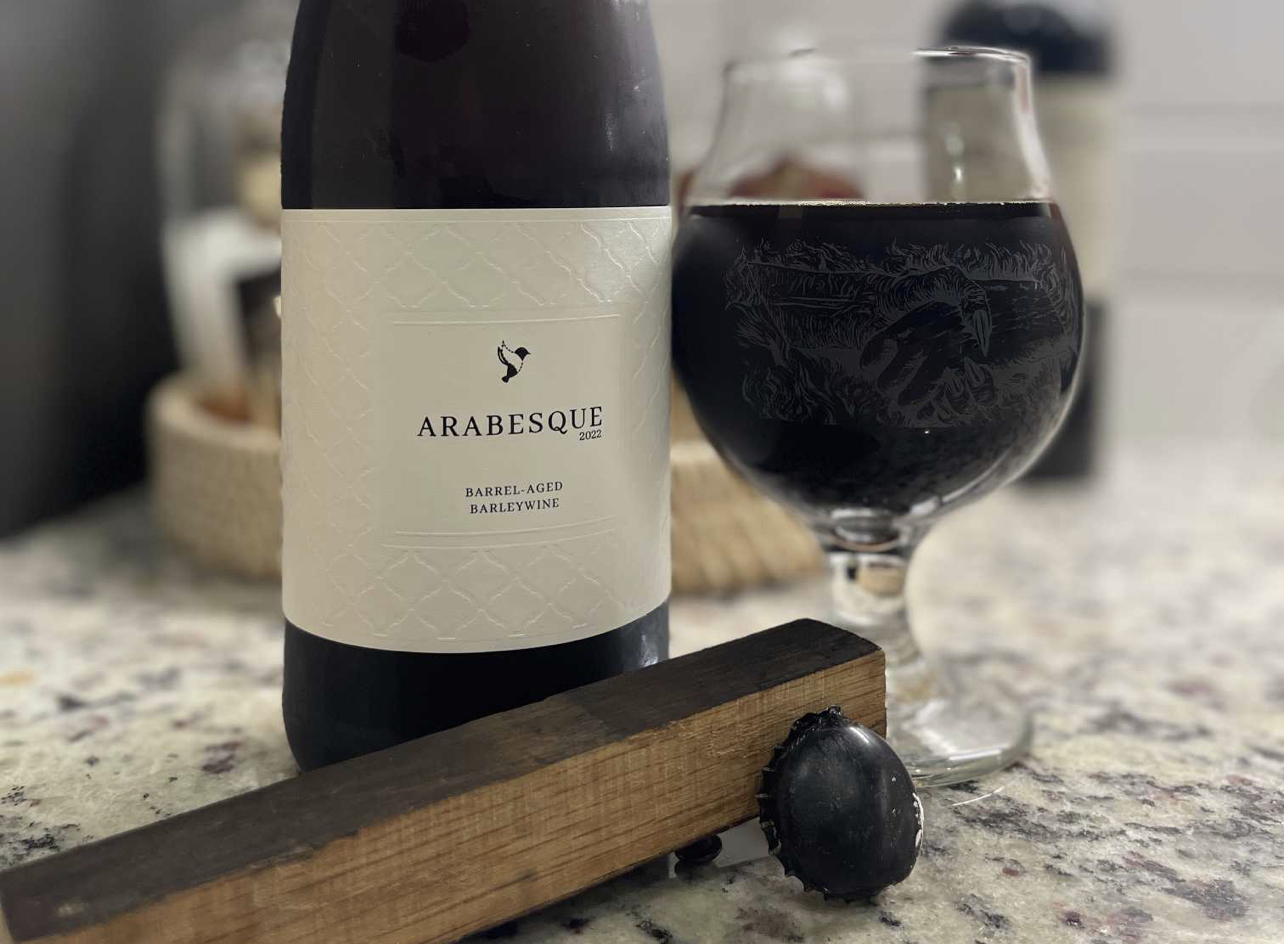 For this years iteration of Arabesque, it was comprised of one single batch of Dark English Barleywine aged 21 months in a blend of 50% Jim Beam Double Oak and 50% Willett Bourbon casks.
Right off the bat are rich, sweet notes of raisin, fig jam, toffee and madeira. There's a deep complexity that intensifies with each minute in the glass.
The palate punches out of the gate with mildly estery prune and umami. Following are notes of homemade caramel candy, with some drying oaky tannin on the finish. While exhibiting so many barrel-aged qualities, the smoothness is alarming for the 16.4% finishing ABV.
While the viscosity on the pour doesn't look too heavy, there's a great transformation on this beer as it warms. It is undoubtedly a slow but immensely rewarding sipper.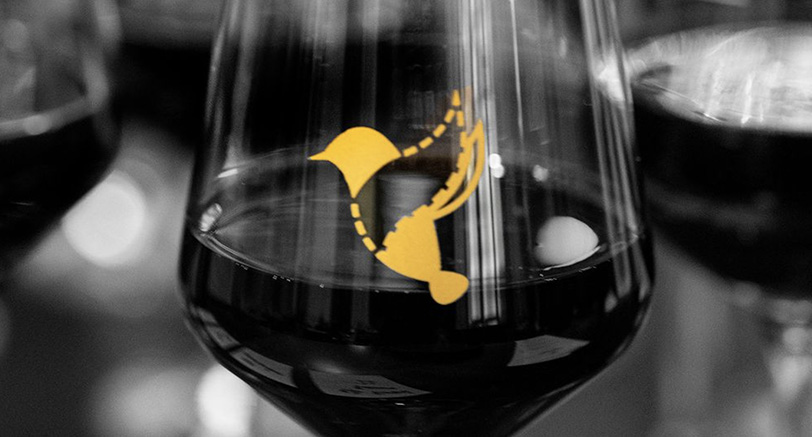 Looking Toward the Future
In just over three years, Phase Three has really worked to get their barrel program to a comfortable place. With around 300 casks filled so far, Shaun told us that he thinks that 2023 will be a shining year for them.
Even through tumultuous times over the last few years that at one point saw the cost of casks shoot up by as much as 15-20%, there was no slowing these guys down. Now, Shaun Berns and the rest of the team are ready for the next Phase of their journey. Think beautifully, craft uniquely and have fun. With core values as equally simplistic and powerful, Phase Three will surely see nothing but success in 2023 and the years to come.