No Comments
More Brewing's Head Brewer & GM Leave to Form Phase Three Brewing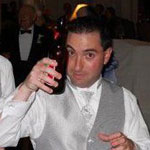 Nine years ago when Shaun Berns, his wife Brittany and best friend Evan Morris were working at RAM Restaurant & Brewery, they had talked about one day opening their own brewery. The three made their way from RAM to More Brewing which opened in July of 2017. Less than two years later, the three are ready to open up their own brewery – Phase Three Brewing Company.
"We're overwhelmed with the amount of support we've seen from the beer community as well as our friends and family," Berns said. "Everyone's so happy for us. Right now we're just trying to decompress and soak it all in. It's fun and exciting but we need to focus on the getting beer made and figuring out the best way to do it."
The Decision to Leave More Brewing
The move out of More was based on a difference of opinions on some of the future business moves for the brewery.
"We were okay with the Huntley expansion," Berns said. "We agreed that needed to happen; we needed a bigger brewhouse. They started talking about doing a third expansion and that was one of many things that we were not in total agreement on for the vision of the company. It wasn't that we didn't agree with expanding. We knew we were not serving the market as best we could."
Moving on to Phase Three 
Since his home brewing days in his garage Berns has always wanted a brewery of his own, but serious talks about starting a brewery started about a year ago.
Phase Three won't have its own home for at least a year and a half to two years, but instead will contract brew out of Lake Zurich Brewing Company.
"Friends basically linked us up together," Berns said. We've talked to them and they were open to the idea and they luckily had some space for us to use. They see it as a mutually beneficial opportunity."
The name, Phase Three, represents the three phases of Berns' and Morris' brewing career. Phase one was at RAM, phase two at More, and the third and final phase with their new brewery.
The logo actually represents the three phases. If you look at the hop logo you'll notice dotted line leaves, followed by black and white leaves, and then colored leaves. It's a subtle inclusion in the logo that Berns and Morris really like.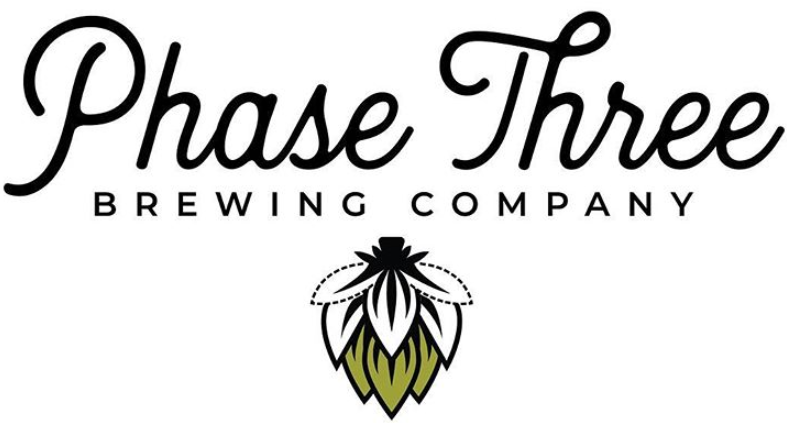 The Beer
Berns and Morris hope to begin brewing next week and are aiming for the first cans to be available in mid-April. The recipes Berns used at More will remain property of More, but the style that Berns brews in won't change with the move to his own place.
Their first beers will be an IPA and a double IPA with stouts eventually making their way through the system in the summer once they feel comfortable on the new brewing system.
"They're (stouts) expensive and you don't want to dump a batch," Berns said. "I should be comfortable by June or July to get some stouts released."
Lake Zurich has given them some space for barrels but Berns doesn't want to rush the barrel program and so barrel-aged beer won't be available for sometime, potentially not even until they open up their own space.
Cans will make their way out for distribution around the city and there will be some very limited draft lines at places that Berns and Morris have worked with in the past. The two are very loyal and want to maintain the relationships they've cultivated in the food and beverage industry. As they grow, they hope to add more draft accounts.
Exciting Times
For now, both Morris and Berns are excited about the upcoming opportunity and know they have a lot of work ahead.
"The most exciting for me personally is pursuing my life long goal of owning a business," Morris said. "It didn't have to be a brewery but the fact that it is a brewery and I get to do it with Brittany and Shaun is just perfect – that makes it a dream. As far as the business side, having the full creativity to express our vision and values through our product that we're given out is very exciting."
While they'll be contract brewing out of Lake Zurich to start, Berns and Morris noted that they are in conversations with a couple of other breweries should they need to expand quickly based on demand.
When the first cans come off the line it's going to be a special moment for the three. While they've been in brewing for a long time, this time it's different.
"I don't want to sit here and downplay it but I know I'll be super excited," Berns said. "I've done it a couple of times but this one will be special. It's protecting my future, Evan's future, our family's futures. This time it's for us."
An interview request to More Brewing was not returned. 
---