No Comments
Maplewood Brewery & Distillery | Cold Chisel IPA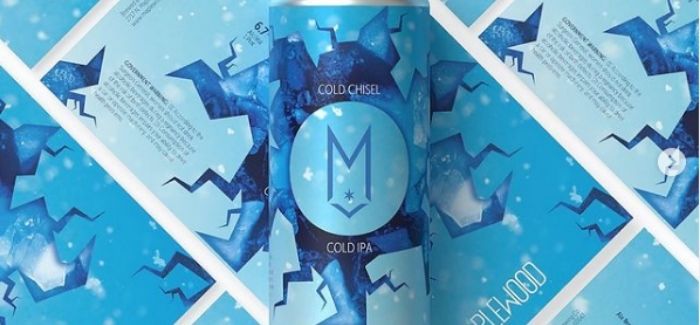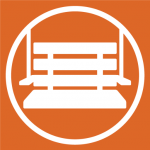 Chicago's Maplewood Brewery & Distillery just released a new Cold IPA, Cold Chisel, that is fermented and conditioned at colder temperatures, similar to a lager. As the temps begin to drop here in the Midwest, it's the perfect time to try this new brew from one of the best Chicago breweries. Cold Chisel is heavily hopped with Amarillo, Cascade, Columbus and Taiheke hops. Taiheke hops, for those that haven't heard of them, are a New Zealand variety with American genetics that gives off big aromas and flavors of grapefruit, lime and pineapple.
This beer's colder fermentation temperature allows for a cleaner yeast profile that allowed the hops and malts to shine brighter and really take control. Cold Chisel has a 6.7% ABV and was released on September 23.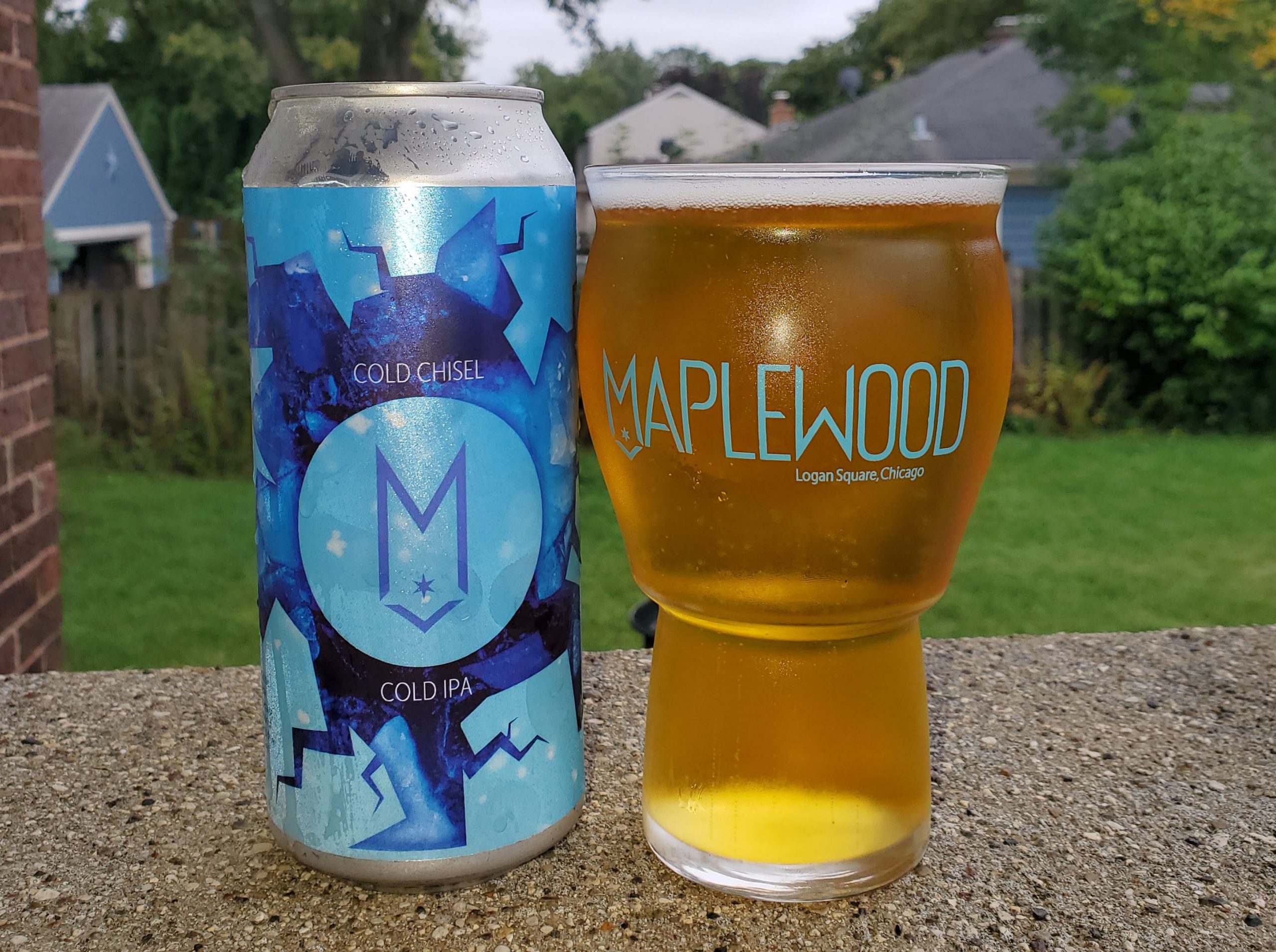 Appearance
The brew poured a very clear and translucent golden straw color with very minimal head building up. The off-white head fizzled down to a thin ring around the edge of the glass almost immediately, with a few clouds aimlessly floating around the middle.
On the nose, Cold Chisel was light, crisp and very inviting. Notes of citrus (lime, lemon zest and orange), malt sweetness and a hint of biscuit melded together nicely. The aroma, and look of the beer, certainly was more reminiscent of a lager than an IPA.
Taste
It begins with a creamy, slightly thicker mouthfeel and a very minor fizzle of carbonation but quickly turns lighter and very crushable.
There is a slight twinge of bitterness that hits at the back of the throat, just a brief reminder that this is an IPA and not a Lager. After a second or two, the bitter twinge is washed away by some new flavors that began to really pop.
It starts off with some sweeter notes of lemon and lime juice before the grist adds some malty aspects to the flavor. Joining those initial citrus flavors are some lightly biscuity notes and a caramel quality.
Around the midway point the hops begin to shine more. They eliminate the malty flavors and replace them with some more hoppy/fruity ones. Those new flavors include pineapple, a blend of stone fruits, and just a hint of pithy orange peel.
The ending is mostly clean with some lingering dryness. There's a slight stickiness to it that stems from the late addition of the orange peel. However, all of that ends after a few seconds.
Overall
Cold Chisel is a very sessionable hybrid IPA/Lager that fans of both styles will enjoy. There are some hoppy/fruity notes that fans of IPAs will love. The beer, however, remains light and crisp to satisfy those that like Lagers more. No matter what style you like, this beer has you covered!
---