No Comments
Graft | The Haunting Artwork of Branch & Bone's Autumn Zephyr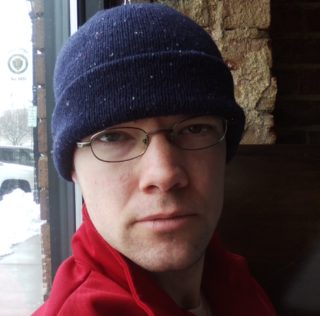 The bare shoulder and neck of what we assume is a human woman is sketched in pencil. The lines vary in shade and weight like they're drawn from shadows. Where the neck meets the face, a skeletal jaw emerges, the teeth all wrong like they were ripped from something that hunts the dark forest. The upper teeth are human, and above them, the hollow eye sockets of a skull that nonetheless seem to stare straight into us.
And it's here the nightmare really begins. Massive branches of a great tree split from the top of the skull like an antler rack, too heavy for the neck but held up by a hidden, infernal strength, stretching their limbs and fingers into the fog. Looking closer, the creature's own arms bear a faint pattern of bark, the entire thing some alchemy of primeval nature and inchoate humanity stalking the landscape of our dreams.
A Vivid Sketch
This haunted vision graces the can for Autumn Zephyr, a 7.2% ABV Hazy IPA brewed by Branch & Bone Artisan Ales in Dayton, Ohio, in collaboration with nearby Yellow Springs Brewery. The artwork was drawn by Dayton-area artist Travis Lewis—who appropriately goes by @Haunted_Pencil on social media—and found its roots as little more than a doodle over a decade ago.
"It started as a sketch. I can very vividly remember drawing this," says Lewis. "I was at an art convention, and you tend to have a lot of downtime at those, and I always fill that with drawing. This weird tree/female mashup fell out of that."
While many of these sketches are simply a way to pass the time, this one hooked in Lewis's mind. As soon as he got back home, he got to work creating a large-format version of the sketch, which measured about 18" x 24". It took a week to finish and was drawn entirely with graphite pencil. He sold the small sketch long ago, but still has the full-size piece.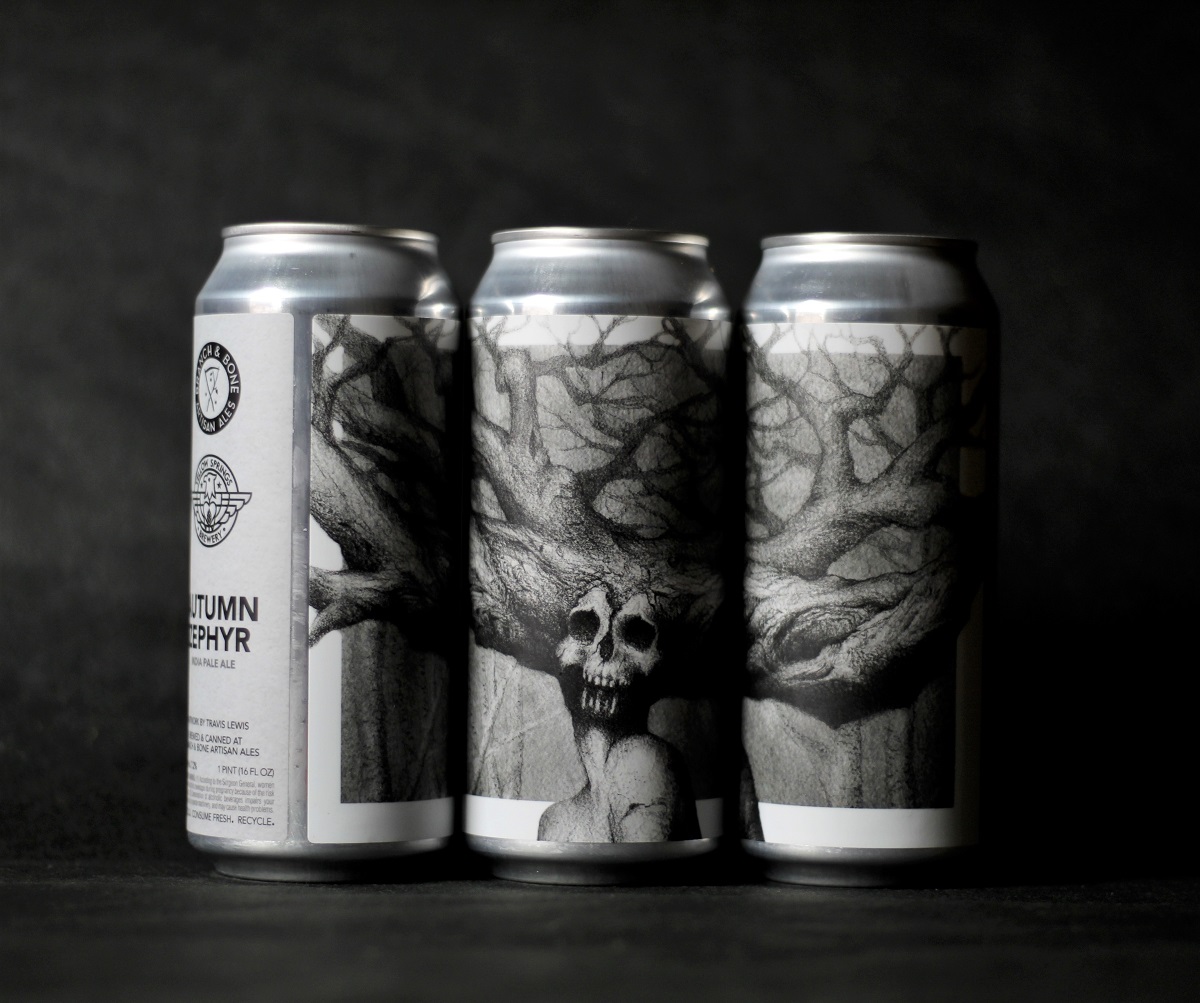 Mosaics, Galaxies & Thiols
When Branch & Bone co-founder and head brewer Brett Smith came across the piece in 2020, he knew it was perfect for his new seasonal IPA. Since Lewis has worked at Yellow Springs part time for years, it also helped draw the collaboration together.
"The hop bill for Autumn Zephyr is centered around two hops that [Yellow Springs head brewer] Jayson Hartings and I both love: Mosaic and Galaxy," explains Smith. "We used a new yeast from Omega Yeast this year that is genetically-engineered to produce an enzyme that releases bound thiols from hops."
Bound thiols are organic, sulfur-containing compounds in hops. These thiols only become aroma-active when released from the molecules they are bound to. Once released, they increase the perception of fruitiness in the beer's aroma. Omega Yeast has developed a line of genetically-modified yeast strains that are able to free these bound thiols. This makes the tropical notes in hops like Mosaic and Galaxy even more vibrant.
Bone & Branch
Lewis drew inspiration from the natural world when drawing this original artwork, but everything he does contains an element of the macabre or fantastic.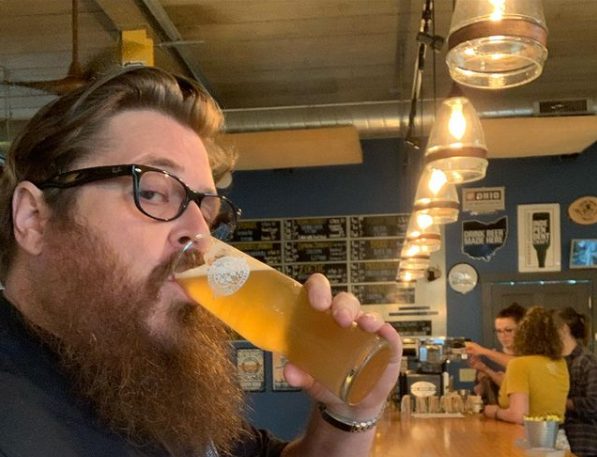 "At that time I was drawing a lot of trees," he explains. "But there's always a horror element. And there's nothing creepier than that image of a human being growing out of a tree stump. The hardest part is never drawing, it's naming the finished piece. But I had a name for this one right away: Graft."
"I think this drawing fits our concept and our brand perfectly," says Smith of this being that is literally branch and bone. A second look reveals more trees behind the central figure, but they're shadowy, veiled. She protects them from our view, from our pillaging reach. We're not meant to see, to take. The more I look at Graft, the more I see not a hunter, but a protector, a forest spirit that was here before us and will be here after us.
"It's a benevolent evil," Lewis observes. Not sinister, but certainly not safe. It's a danger we earn only with trespass. "Nature is really there to kill us. We're all eventually going to get recycled. Nature knows that."
Branch & Bone Autumn Zephyr is available now in can and on draft at the Branch & Bone taproom and for shipping within the state of Ohio.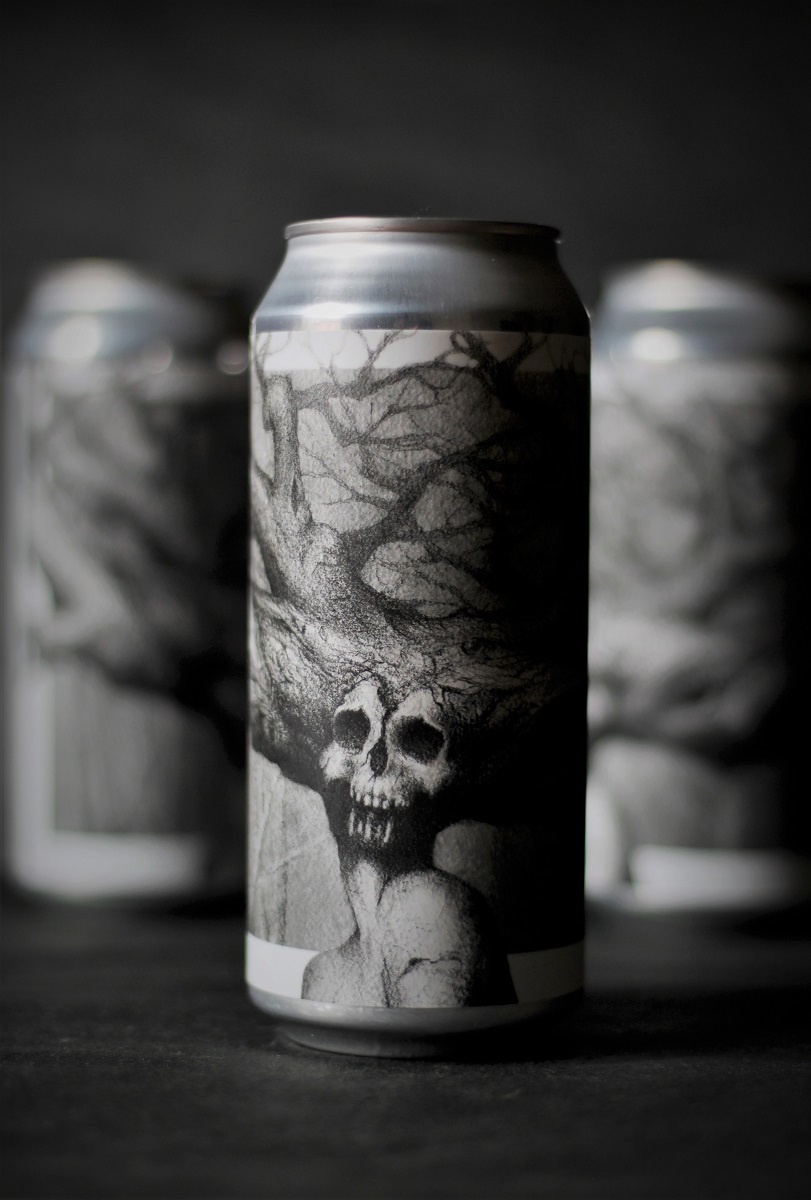 All product photography by David Nilsen.
---