No Comments
Carillon Brewing | Coriander Ale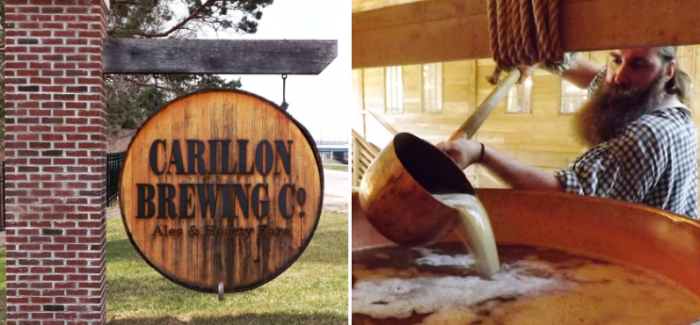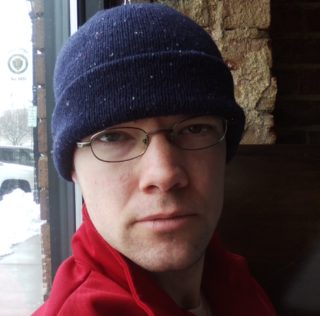 I don't have a pretty photo of Carillon Brewing Company's Coriander Ale to show you. Carillon's beers and, more importantly, the brewing techniques used to craft them, are from a time when the appearance of beer was only just beginning to matter with the emergence of pale malts and clear glassware. Their anachronistic visual appearance—often a bit murky—is part of the authenticity of enjoying a flight of beers inside Carillon's reproduction 1850s barn brewery on the grounds of Carillon Historical Park, a living history museum by the banks of the Great Miami River in Dayton, OH.
Carillon Brewing was started in 2014 as a way to educate visitors about the history of American brewing, and uses only techniques and equipment available in the 1850s. The tiered brewing system consists of a series of custom-made, period-correct copper pots in a brick structure, and the set-up is entirely gravity-fed and wood-fired. The beers ferment in young oak barrels, and while a clean culture is pitched into the beers, resident microflora in the barrels lead to some of the beers being sour.
Both primary brewers are trained historians, and they wear period-correct dress while brewing with historical recipes, including Coriander Ale. The 6.6% ABV beer is brewed with a base of pale malt and cane sugar, with a generous addition of Indian coriander and a mild accent addition of chili pepper. Though fermented with a British ale yeast, the finished beer has esters of apricot and pear that evoke a Belgian Blonde Ale. Like all Carillon's beers, it's slightly rustic and rough around the edges, which only adds to its charm in the context of where it's being brewed and consumed.
The experience of drinking at Carillon Brewing Company is like traveling back in time. The building, dress, brewing kit, and finished beers themselves offer a glimpse back into what brewing and drinking beer might have been like in the United States a century and a half ago. If you have the chance, take a road trip this summer to this historical brewery to try Coriander Ale and half a dozen other unique beers. And let me know you're coming—I'll show you around the Dayton beer scene while you're here.
In full disclosure, I will be leading a series of tasting classes for Carillon Brewing Company this summer, but that in no way influenced my decision to write about them for PorchDrinking. This showcase was scheduled months before these events were arranged.
---