No Comments
Branch & Bone Artisan Ales | Black Razzath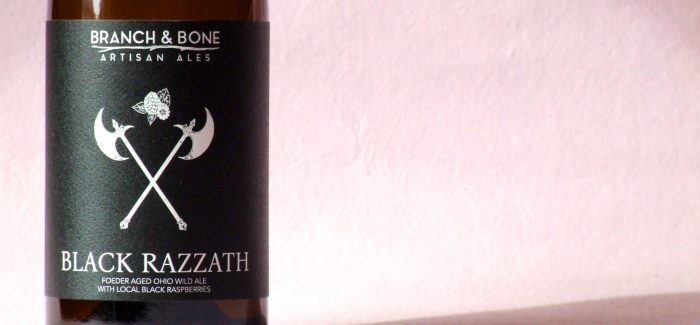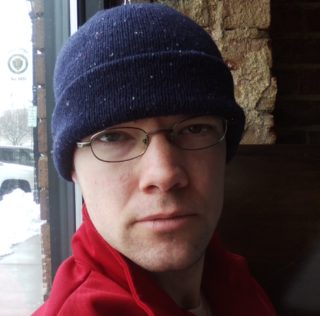 Since opening in June 2018, Branch & Bone Artisan Ales in Dayton, Ohio, has created eye-opening beers in a wide range of styles, including bright and juicy IPAs, crisp and inquisitive session sours, and velvety smooth stouts and coffee beers. Head brewer Brett Smith loves them all, having carried many recipes over from his homebrewing days, but the beers that really have his heart pour from two wooden vessels in the back room of the brewery: oak wine foeders Smith picked up from American Solera in Oklahoma City. They once held Italian Vin Santo.
Black Razzath, one of the most recent elixirs to emerge from these former wine vessels, looks something like wine itself. It comes by its deep red hue honestly.
"The foeder beer was racked to a secondary vessel with 150 pounds of locally-grown black raspberries from Stokes Berry Farm," explains Smith of the 4-barrel batch. "The fruit was macerated in the beer for 5 months and then [the beer] spent another two months bottle conditioning."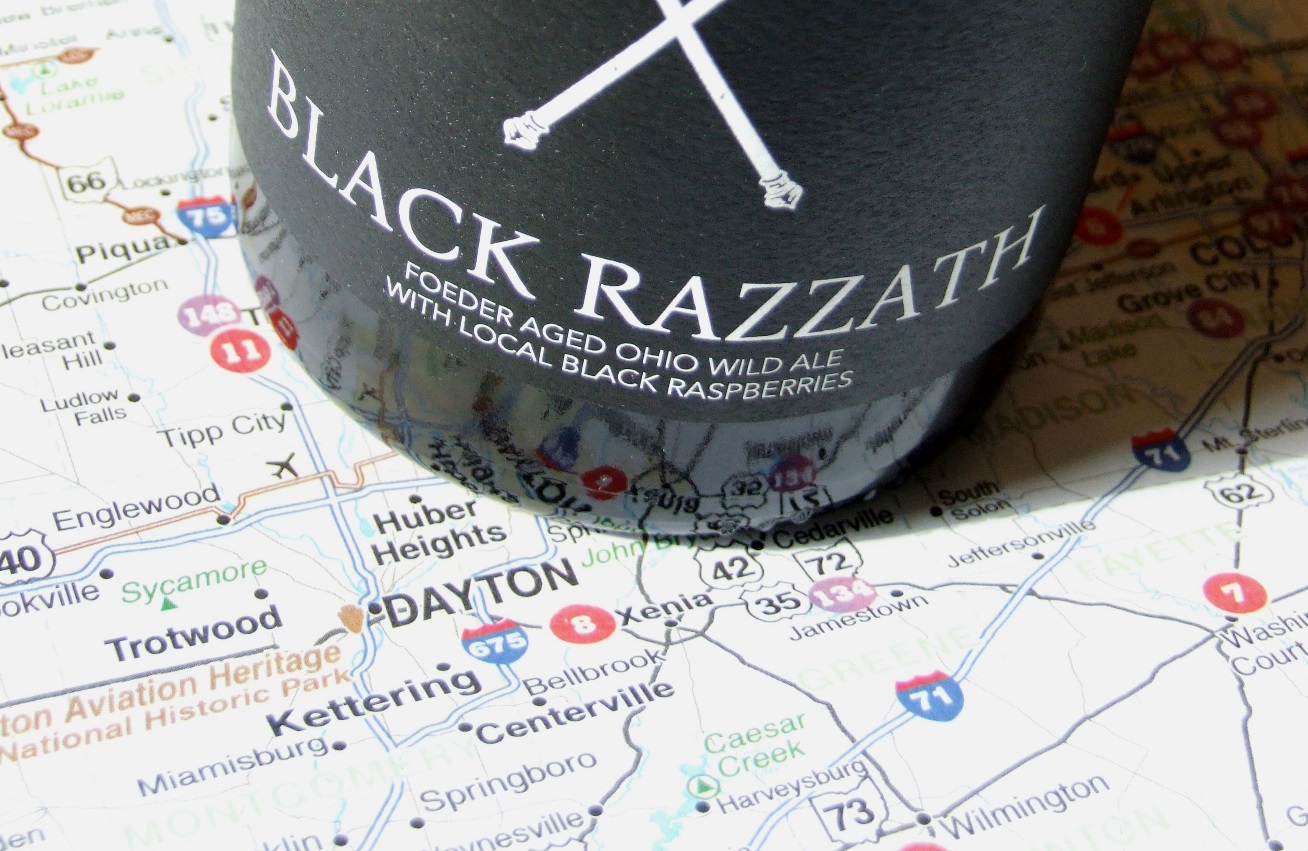 Branch & Bone calls Black Razzath an "Ohio Wild Ale," a term they've used on a handful of similar foeder-aged bottles. The mixed culture that ferments the beer contains native Ohio yeast and bacteria, and the fruit is Ohio-grown.
"Any chance we get to connect these beers to our region, I'm very pleased," explains Smith. "We plan on expanding to other locally grown fruits as soon as they become available to us."
The brewery's emphasis on Ohio ingredients isn't limited to cultures and fruit though.
"I have started using more Ohio grown malt in our beers across the board," elaborates Smith. "Our foeders are transitioning to Ohio malt and hops in those recipes."
Black Razzath, with a name and label art that showcase Branch & Bone's balanced brand of cheeky and classy, pours the color of concord grape juice, and the nose brings notes of jammy grapes and raspberries with a complex funk. Flavors of elderberry, dill, earth, and stony minerality dance over a dry, sharp, acidic body with cucumber-like crispness. This is not a single-note sour, but a beguiling journey through the Ohio countryside.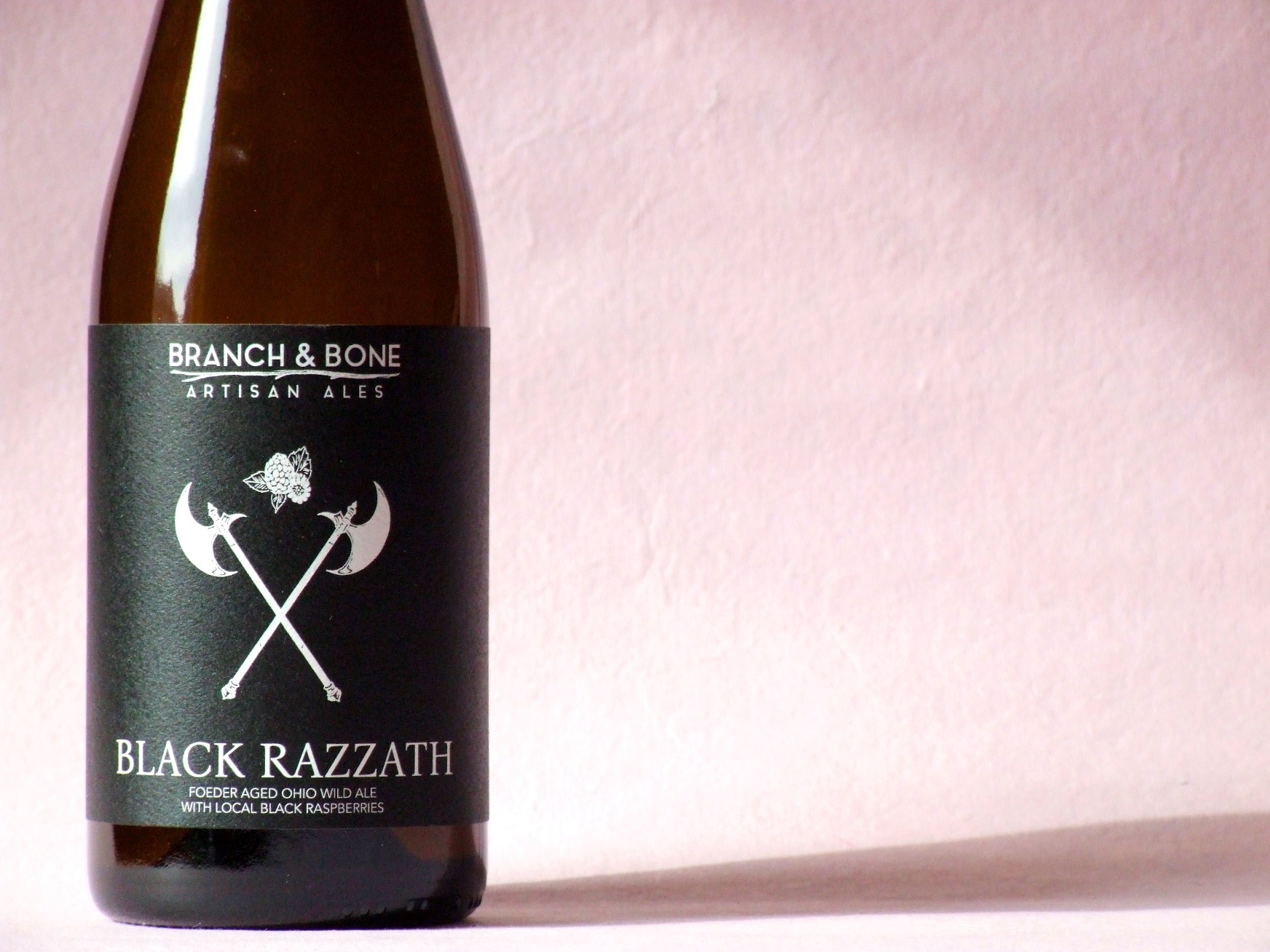 If this is the first you've heard of this young brewery, it won't be the last. Their IPAs alone could garner them buzz, but every beer they brew is worth checking out, and the foeder-aged rarities like Black Razzath are at the heart of Branch & Bone's philosophy.
"These beers are more graceful and take time to come together," reflects Smith.
They're worth the wait.
---