Branch & Bone Archives – PorchDrinking.com
October 7, 2021 | David Nilsen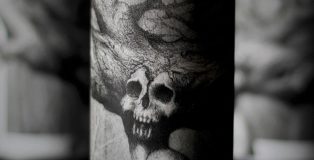 The bare shoulder and neck of what we assume is a human woman is sketched in pencil. The lines vary in shade and weight like they're drawn from shadows. Where the neck meets the face, a skeletal jaw emerges, the teeth all wrong like they were ripped from something that hunts the dark forest. The upper teeth are human, and above them, the hollow eye sockets of a skull that nonetheless seem to stare straight into us.
And it's here the nightmare really begins. Massive branches of a great tree split from the top of the skull like an antler rack, too heavy for the neck but held up by a hidden, infernal strength, stretching their limbs and fingers into the fog. Looking closer, the creature's own arms bear a faint pattern of bark, the entire thing some alchemy of primeval nature and inchoate humanity stalking the landscape of our dreams.
April 10, 2019 | David Nilsen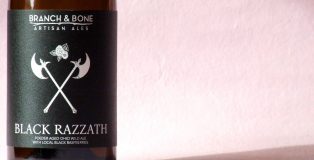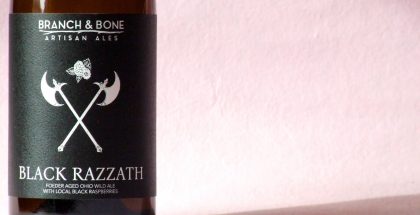 Since opening in June 2018, Branch & Bone Artisan Ales in Dayton, Ohio, has created eye-opening beers in a wide range of styles, including bright and juicy IPAs, crisp and inquisitive session sours, and velvety smooth stouts and coffee beers. Head brewer Brett Smith loves them all, having carried many recipes over from his homebrewing days, but the beers that really have his heart pour from two wooden vessels in the back room of the brewery: oak wine foeders Smith picked up from American Solera in Oklahoma City. They once held Italian Vin Santo.