No Comments
Platform Beer Co. | Yammy Yammy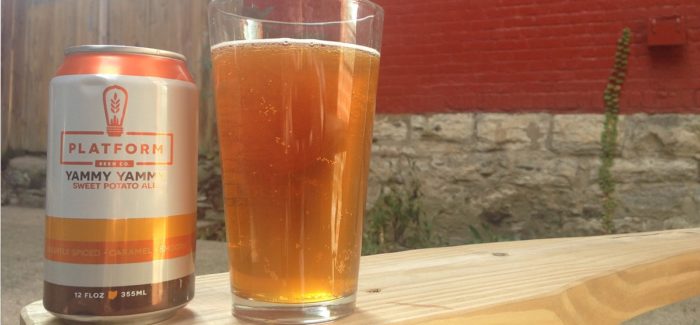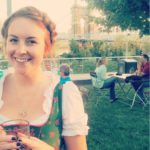 ABV: 7.7%
Pair with: Friendsgiving gatherings. Thanksgiving leftovers.
'Tis the season to embrace all things fall. If you're burnt out on pumpkin-spiced everything, Yammy Yammy by Platform Brewing Co. features another star of the fall cornucopia, the sweet potato, making it a great option to bring to a holiday party to share (hey, it practically counts as a vegetable), or keep at home to enjoy with leftovers.
https://www.instagram.com/p/BMUiBhfDgTk/
Platform describes their sweet potato ale as a "slightly spiced, caramel, smooth" brew, and I can attest that Yammy Yammy delivers on all counts. Yammy Yammy pours in a golden hue that complements the golden-yellow stripe of its can, with a white head rimming the glass. As advertised, the aroma hints at the slight spiciness of cinnamon, nutmeg,and clove often associated with fall. Malt character fleshes out the rest of the aroma adding a caramel-scented sweetness. As the beer warms, you do get a hint of vegetal sweet potato in the aroma, but this does not translate to a strong sweet potato flavor in the taste. While categorized as a sweet potato beer, it's the malt profile that dominates. The malt (and molasses adjunct) lend a caramel sweetness to the brew. Yammy finishes smooth, not overly sweet, with a taste of nuttiness,those fall spices found in the aroma, and just a hint of that sweet potato flavor from which the beer gets its name.
Yammy Yammy pairs just as well with a savory entree as it does with dessert and would make a great addition to any holiday celebration. A six-pack of this seasonal ale can be found in the Cleveland and Columbus markets in Ohio. Looking for more ideas of what to bring to the feast? Check out a Ultimate 6er round-up of Beers to Pair with Your Thanksgiving Meal here.
---