No Comments
Ultimate 6er | Beers to Pair with Your Thanksgiving Meal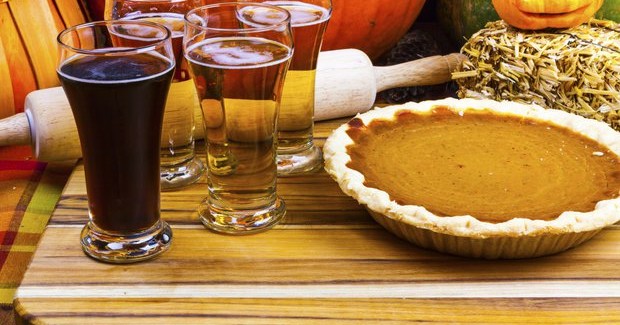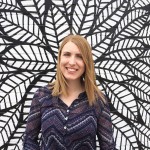 Photo courtesy of Discover San Diego
Ah, Thanksgiving. That time of year we kick off the holiday season with family, friends and lots of food. It only seems fitting to pair all of that food with appropriate beers though, right? Well, be sure to take some notes and get your beer shopping on, these pairings won't disappoint. I had a great time whipping up these dishes to pair with some very stellar beers.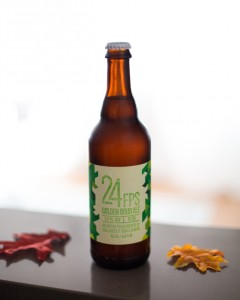 Reluctant Entertainer Honey-Crisp Apple and Goat Cheese Ladyfinger-Crostini Appetizer
24 Frames Per Second is not only a GABF 2015 Silver Medal winning 5.5% ABV Sour Ale, it is also a great way to start off your meal. It paired very well with this tart yet tangy and almost sweet appetizer. 24 FPS has a very nice effervescent quality, along with its light-bodiedness and mild sour taste it is almost like a beer version of Prosecco, perfect to kick things off for the evening.
---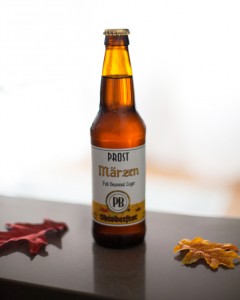 Prost Märzen paired with…
The Kitchn The Simplest, Easiest Turkey Breast
If you are hosting for a small crowd this Turkey Breast recipe is great to cook up without having to do a whole bird! Marzen at 5.8% ABV is a perfect pairing for Turkey, if not the whole meal! The caramel notes and very mild hopiness from the beer lend to the delicate yet meaty flavor of turkey, making it a great pairing for the star of the meal.
---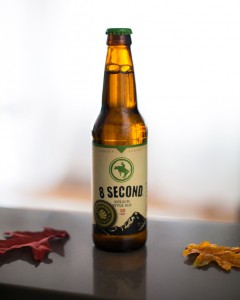 Elevation 8 Second Kölsch paired with…
Spoon Fork Bacon Cinnamon and Star Anise Infused Cranberry Sauce
I tend to make this cranberry sauce each year for Thanksgiving, it is definitely one of my favorite recipes for the Turkey condiment. With its unique additions of cinnamon and star anise it will surprise your guests with new flavors they aren't normally expecting in the most debated Thanksgiving dish. I found that 8 Second at 4.2% ABV paired well with this particular cranberry sauce because it doesn't overpower the fruit flavor with its light bodiedness and even tends to make the cranberries seem sweeter, which is always a challenge with such a tart fruit.
---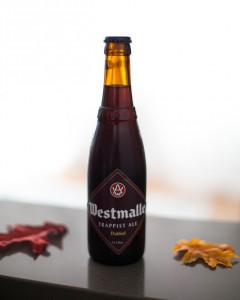 Westmalle Dubbel paired with…
Half Baked Harvest Butternut Squash and Wild Mushroom Stuffing
I feel like you have to throw a trappist beer into the mix for sure when hosting or attending Thanksgiving. Belgian ales lend themselves to just the occasions, meals filled with a variety of meat, sides and desserts, all of which can be complimented by the spiciness that a Belgian ale provides. Westmalle's Dubbel at 7.0% ABV paired particularly well with this unique take on stuffing that has a very nice earthiness in part to the mushrooms, the Dubbel definitely balanced it out very well.
---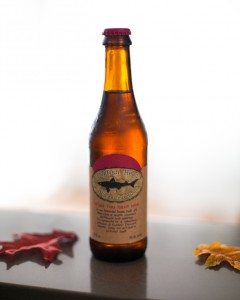 Dogfish Head 90 Minute IPA paired with… How Sweet It Is Pan Roasted Brussels Sprouts with Brown Butter and Toasted Pecans
IPA tends to be one of those styles of beer that can be hard to pair Thanksgiving dishes with because its hopiness tends to outshine the dishes. Thankfully for you hop-heads there seems to be an exception with 90 Minute IPA at 9.0% ABV! 90 Minute seemed to pair very well with this Brussels Sprout recipe because of their bitter nature, much like IPA, their flavors and bitterness balanced each other out and the beer was definitely a compliment to the nuttiness of toasted pecan flavors as well.
---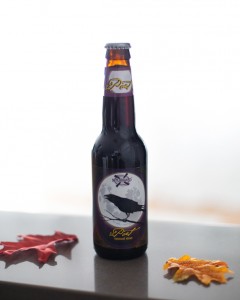 <Drum roll please> Dessert was the most challenging of the meal for me to pair a great beer with. After trying numerous contenders such as a brown, a porter and a coffee stout, The Poet won out. At 5.2% ABV this Oatmeal Stout's roastiness and smooth mouthfeel paired very well with these Brown Ale Pumpkin Pie Bars. This recipe is also a fun way to add beer to your meal in addition to drinking it with your meal.
---