No Comments
Jackie O's Pub & Brewery | Dark Apparition Vanilla & Coffee Bean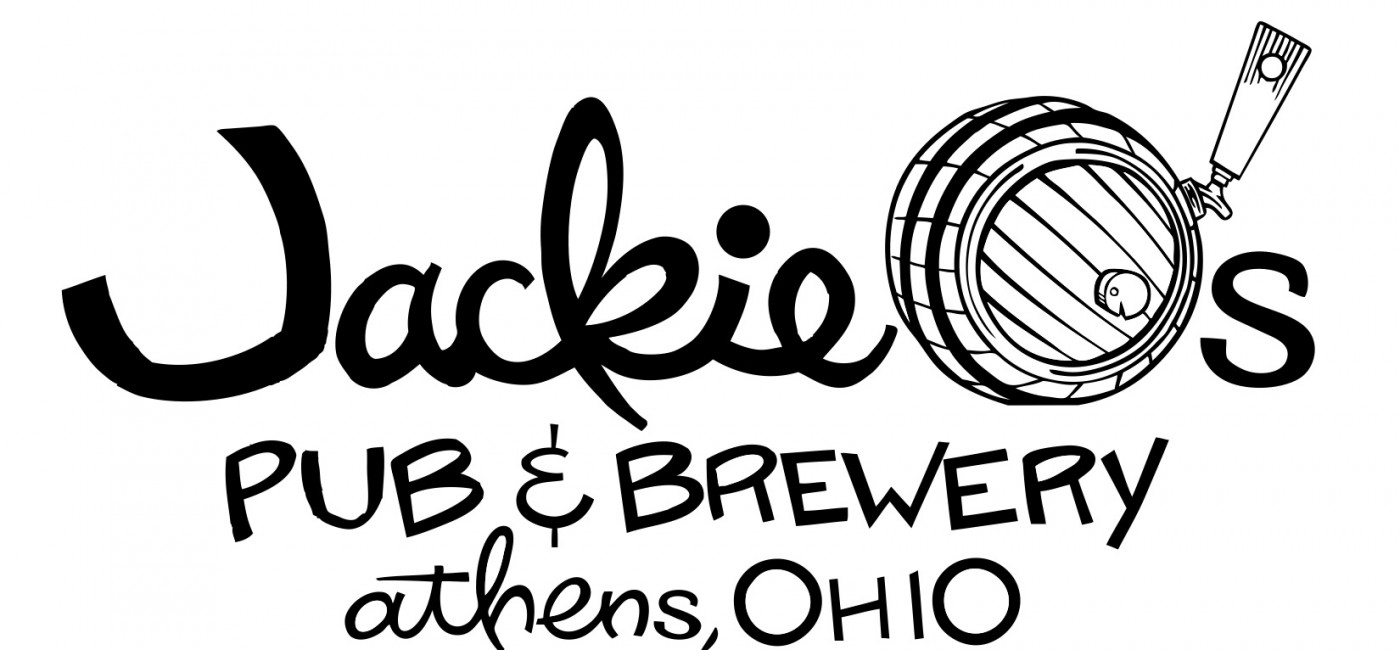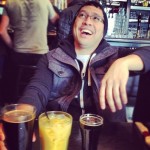 Style: Russian Imperial Stout | ABV: 10.5%
Spring has practically arrived and with warm weather comes spring and summer beers. Darker beers tend to fade out to make way for the lighter brews, but Jackie O's Pub & Brewery's Dark Apparition Vanilla & Coffee Bean proves that you can enjoy the dark side of beer any time of the year.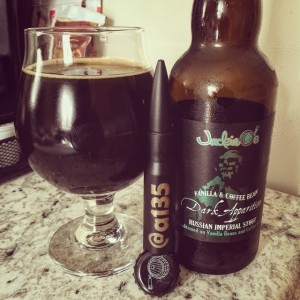 As I savored that first sip, I looked at my glass and could see why they call it Dark Apparition. This wonderful stout poured a dark brown/midnight black color with a tan head. Sweet scents of vanilla, chocolate, roasted nuts and subtle hints of coffee filled the snifter. This beer had an abundance of flavor; a creamy thick full bodied stout with tastes of vanilla, roasted malt, chocolate, coffee, hints of bourbon, dark fruit notes and coffee beans. According to Jackie O's website "Russian Imperial Stouts are one of brewmaster Brad Clark's favorite styles of beer and Dark Apparition is without a doubt his favorite beer to brew…a huge beer with tons of character". I can tell you this, Mr. Clark definitely knows how to brew one damn good Russian Imperial Stout!  A very smooth stout that you practically forget it's a 10.5% ABV.
As a stout lover, I highly recommend giving this beer a try. Dark Apparition Vanilla & Coffee Bean is scary good and I am looking forward to acquiring more of Jackie O's craft beers along with the variants of Dark Apparition. I think a trip to Ohio to visit the brewpub is a must this year! Want to know more about Jackie O's? Click here to explore!
---