One Comment
2 Days, 2 Nights | Dayton's Craft Beer Scene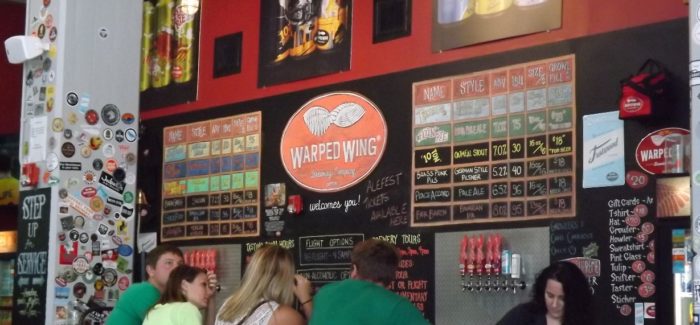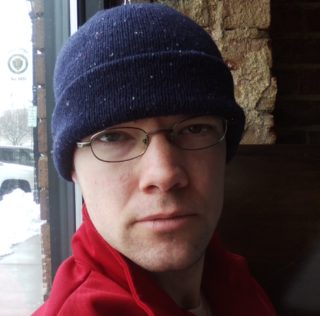 Dayton, Ohio, doesn't get much love.
While the country's craft beer nuts have started to pay attention to the amazing beer scenes in nearby Cincinnati and Columbus, Dayton gets ignored. That's a big mistake because Dayton has an excellent and growing beer scene in a compact and affordable city center. With close to twenty breweries (and more in the planning stages) and quite a few excellent beer bars and beer-conscious restaurants—many of which are located in or near an attractive and walkable downtown area—Dayton makes for a great weekend beer getaway. If you decide to leave downtown, there are plenty of breweries and awesome restaurants in neighborhoods and suburbs farther afield, but let's just focus on the heart of Dayton for now.

After a couple of rough economic decades, downtown Dayton has rebounded in a big way in the last five years. This city of 145,000 has a metro population of close to a million, and combines the best aspects of a big city and a small town. The public transit system is solid if not stellar, but if you get a hotel or Airbnb in or close to downtown, you can walk to almost everything in this guide. So catch a flight to the home of the Wright Brothers and discover the Gem City (No one knows why we call it that, so don't bother asking us. We'll just make something up to amuse ourselves).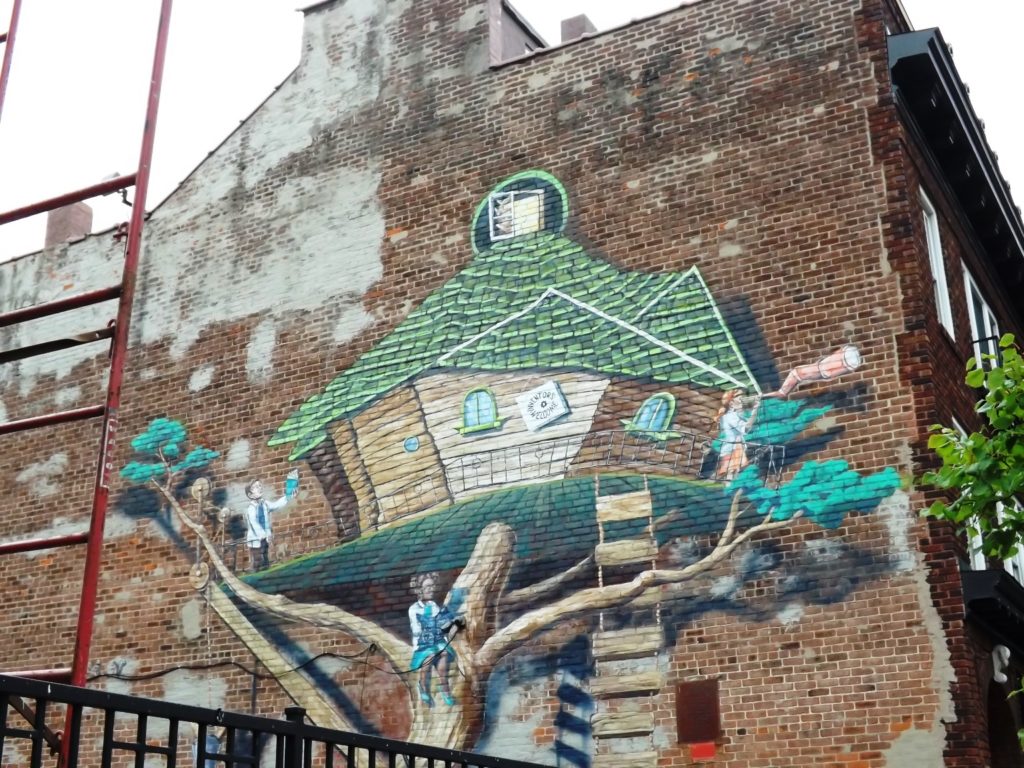 Friday
When you land in Dayton a little before dinner time, you'll be hungry. Call Thai 9—the best Thai restaurant and sushi joint in town—immediately because there's at least an hour wait for a table on Friday evenings. Reserve a table, then hop on your preferred means of public conveyance and head downtown. After you check in wherever you're staying, walk toward the Oregon District. This neighborhood surrounds a three-block stretch of Fifth Street where many of the city's coolest shops, eateries, and drinkeries can be found. Browse a bit at Omega Records, get your vintage on at Feathers and Clash or walk on the wild side at one of two adult toy stores.
Once you get settled at your table at Thai 9, start out with some excellent fresh sushi while you salivate over the incredible entree menu. My personal favorite? Mango curry, heat level 3. A modest but thoughtful beer list allows for some excellent pairings, whether you pick a classic like Duvel or a local option like Warped Wing (we'll get to them later).
After you leave the restaurant, you'll feel lethargic and euphoric in equal measure, which is a good head space to be in for making further drinking decisions. Wander down Fifth Street and stop in at Toxic Brew Company. Their Belgian styles aren't everything they could be, but their hoppier options, like Safety 3rd Triple IPA, are worth checking out. It gets a little loud and crowded in here, so stay for one drink and then slip back outside.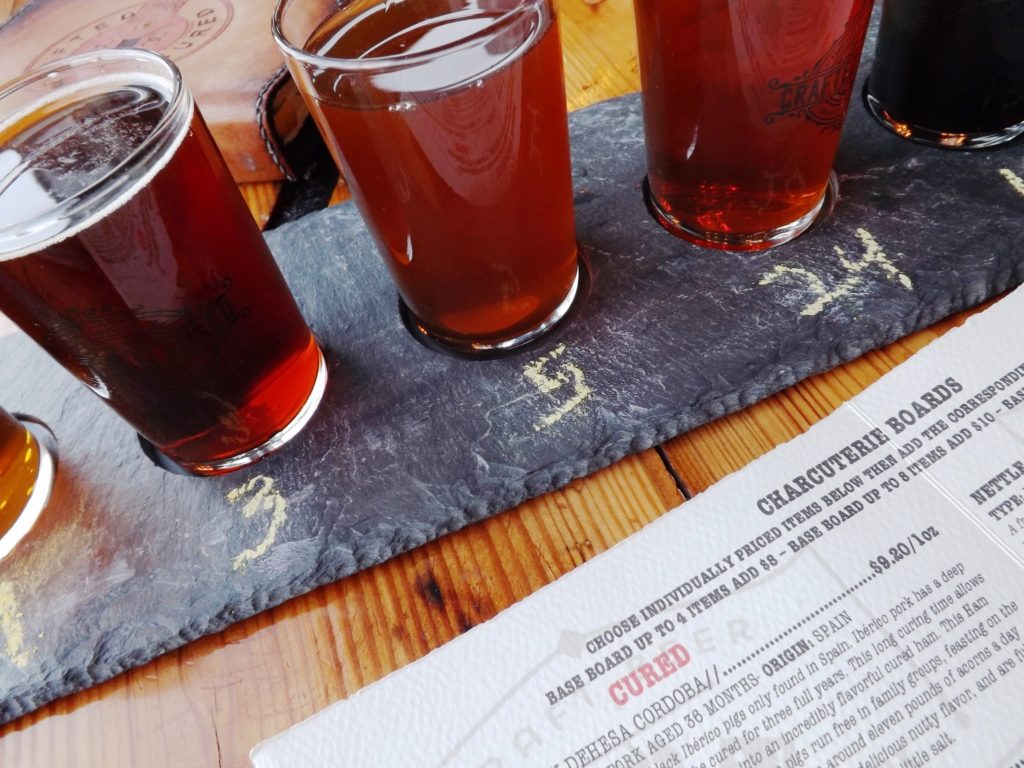 You're going to want to finish your evening at Crafted & Cured. In this relatively new beer and charcuterie bar, you can easily wile away the remaining hours of your evening in the warm, rustic wood surroundings of their restored nineteenth century merchant space. Choose from an impressive list of around forty draft beers (plus mead and cider), and allow their highly knowledgeable cheese and charcuterie mongers to prepare the best snack plate you've ever had. Fair warning: you do have to pay a little extra for the kind of quality and attention to detail the "Cured" half of the business offers.
You've had enough at this point, friend, so head on back to wherever you're resting your head for the night and prepare yourself for a full day on Saturday.
Saturday
After last night's drinking, you probably want to sleep in for a little while, and that's fine because the place I'm sending you for breakfast doesn't open till 10 am. Blind Bob's is a live music dive bar in the Oregon District. Along with a decent beer list, the venue has punk, metal, and rock concerts almost every night of the week. They have a solid kitchen, and their brunch menu is the opposite of their hardcore shows: wholesome, warm, and comforting. I highly recommend their Bob's Benedict. Eggs Benedict is deceivingly hard to get right, and Blind Bob's consistently hits it out of the park. You'll thank me.
You still need more coffee at this point, so when you're done with breakfast, head around the corner onto Wayne Avenue and stop in at Press Coffee. Grab your preferred brew to go, because you need to walk off breakfast (and Friday night) before you're ready for your Saturday evening in Dayton (or ride it off with Link Dayton's convenient bike rental system). Head a few blocks north to the Great Miami River and head along the beautiful RiverScape walking and riding path. Families will most likely be enjoying the outdoors, as will some opportunistic ducks and geese. You can learn about Dayton's devastating 1913 flood at various historical kiosks as you go.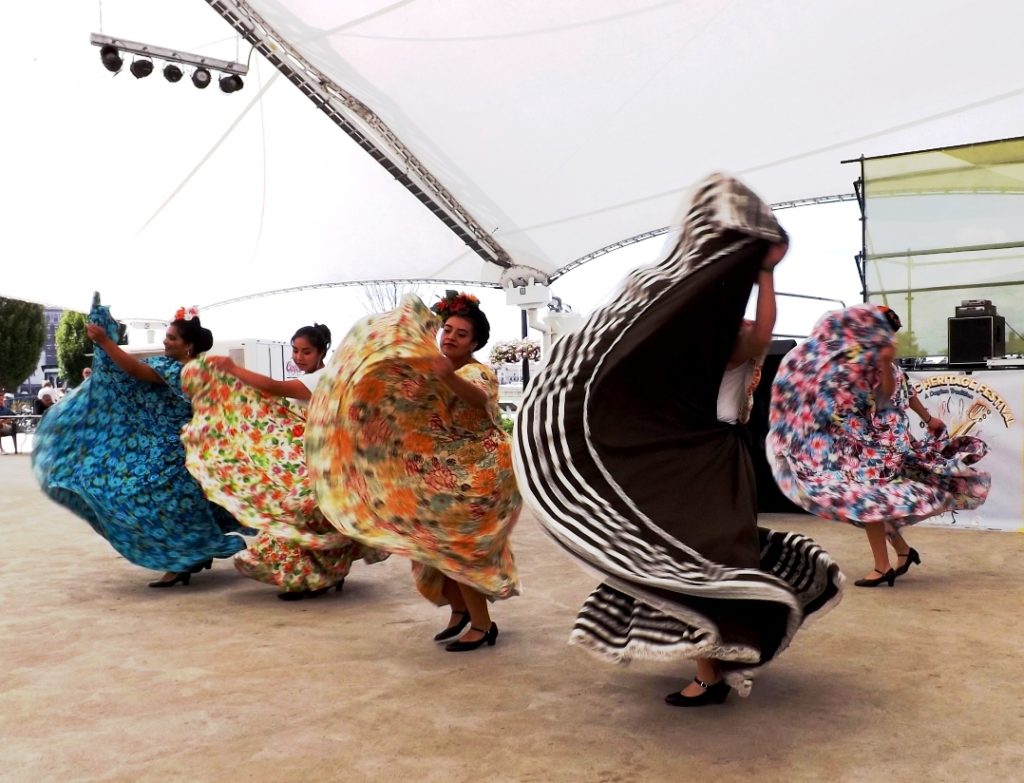 Head up from the river to walk south along Main Street and admire the architecture of Dayton's historic Victoria Theatre and the sleek Schuster Center (designed by César Pelli, the architect behind Kuala Lumpur's Petronas Towers), Dayton's premier performing arts venues, which play host to Broadway plays and Dayton's opera and ballet troupes. From there, walk east along Second Street and spend a little while in Dayton Metro Library's brand-spanking-new Main Branch, just unveiled in June 2017. This gorgeous new temple of books has spacious seating areas and over 1,000 windows through which to admire the city while you rest in preparation for night two of beer drinking. Be sure to check out the third story outdoor observation deck, which gives you a prime view of your next stop—the biggest and arguably best brewery in Dayton—Warped Wing Brewing Company.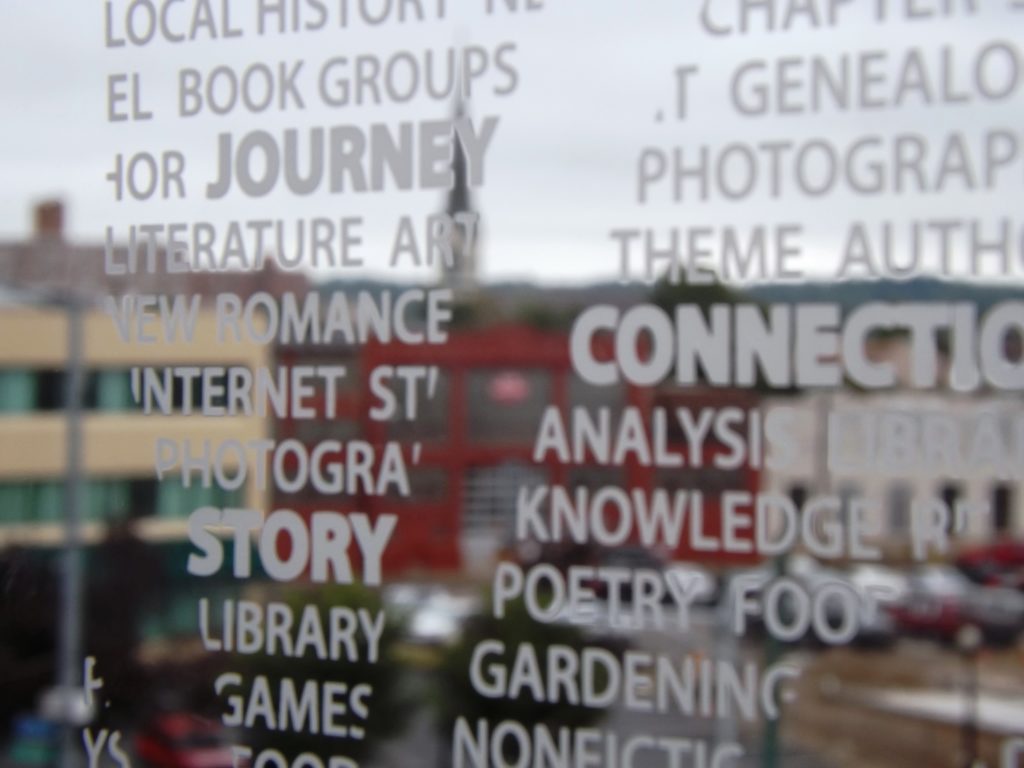 Warped Wing opened its doors in January 2014, and in less than four years has become one of the most reliable breweries in Ohio. Inside the old Buckeye Iron and Brass Works Foundry, a hulking concrete structure built in 1938, the taproom is nearly always full despite its cavernous size. Head in and grab the first available seat at the high bar facing out the foundry's garage bay door in the front of the building. Defend this seat like a mama bear. It'll all be worth it at sunset, because the sun goes down right behind the downtown skyline, and you'll have the best view of it in the city while you sip on great brews like 10 Ton Oatmeal Stout and Trotwood Lager. You'll want to take in this view soon though, because some developer is putting in an ugly apartment building across the street that's going to crimp the scenery a bit. Jerks.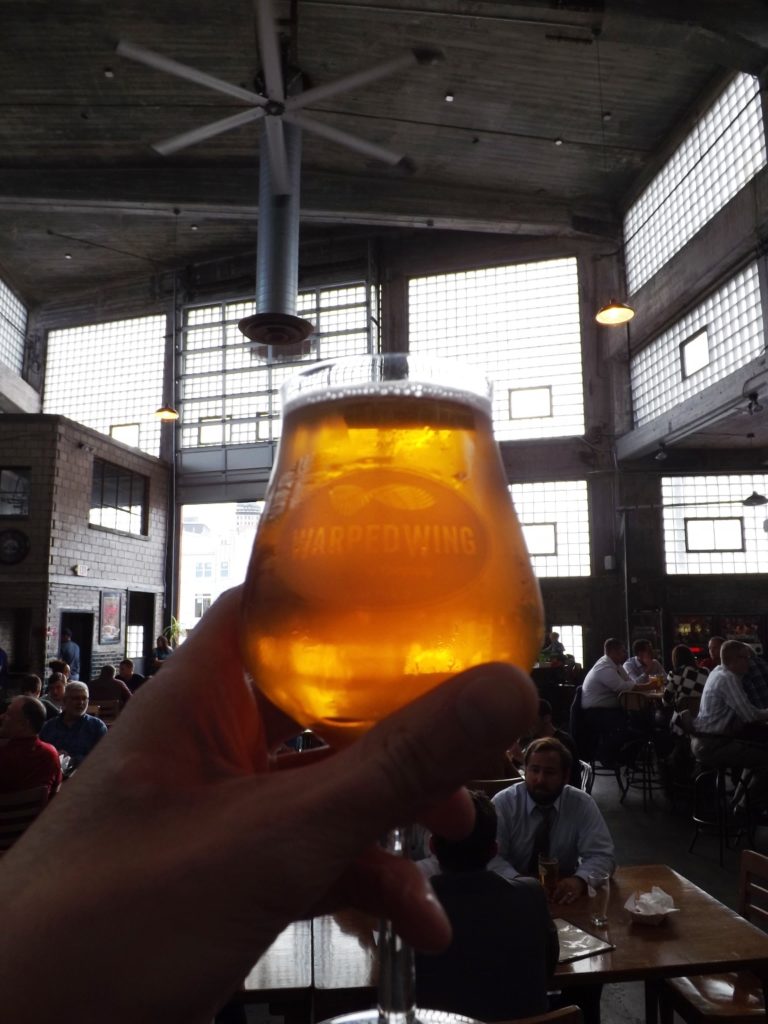 After tasting through Warped Wing's excellent beers, which are defined by balance and subtle innovation, walk down narrow Wyandot Street to grab some dinner at Arepas & Co. Colombian Comfort Food. Get your order to go and take it across the street to The Barrel House on Third Street. This small, comfortable taproom has couches and arm chairs rather than the usual communal beer hall tables, and you can taste through their thoughtfully curated tap list while you lounge late into the night. (These last three stops are all within like a hundred yards of each other. Isn't Dayton awesome? Say it with me: Dayton is awesome.)
Sunday
For your last morning in Dayton, I'm giving you a choice for breakfast (or brunch…whatever). If you want hearty, comforting diner-style food, head to Lucky's Taproom. Brunch starts at 10 and no one will look askance if you sneak a little hair of the dog from their solid beer list to wash it all down. If you want something a little fancier, Lily's Bistro is the place for you. Ask to sit in one of their outdoor patios if the weather is nice. Both are on Fifth Street in the Oregon District.
If you still need more coffee at this point, head further down Fifth to the St. Anne's Hill neighborhood and visit the soon-to-be-opened (we're all waiting eagerly) Gem City Catfe, Dayton's first cat cafe. Top espresso drinks and fine coffees are promised, and a small entry fee will let you socialize with all the kitty pals your heart desires. After you've had your fill of felines, head across the street to Fifth Street Brewpub, one of the only cooperatively owned breweries in the country. Founded when a few dozen residents banded together to keep a historic building from being razed, Fifth Street now counts thousands of co-op owners and makes some of the best small-batch beers in the city, pairing them with an excellent rotating lunch menu.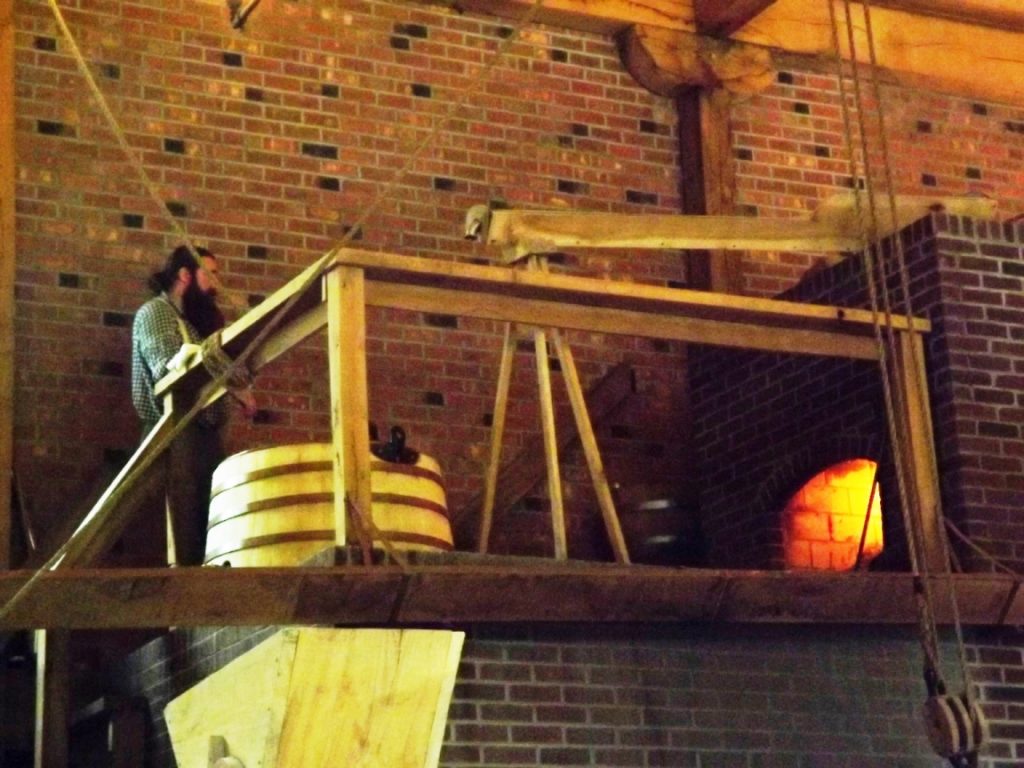 Your time in Martin Sheen's hometown (okay, that was a bit of a reach) is coming to an end, but you still have time to learn a little more about this small Midwestern city. Hop a bus or an Uber and take a short ride to Carillon Historical Park. This top notch history museum offers a great way to walk off all the beer you've had by now, and learn about Dayton's surprising historical significance at the same time. And don't worry, there's more beer at the end of your tour: Carillon Brewing Company sits on the museum grounds. Owned by the non-profit Dayton History, the Carillon Brewing team craft their beers using equipment and techniques used in the 1850s, and their entire wood-fired brewing system is visible to the public while you drink. Their rustic beers are a little rough around the edges, but that's probably historically accurate too, and their German-inspired food menu is tasty and satisfying. Watch the period-dressed brewers and bakers work inside the period-correct wood and brick brewery barn, or sit outside in the shaded beer garden and reflect on your time in the Gem City.
Dayton might not be the first place you think of for a beer weekend, but give it a chance to change your mind—you won't be disappointed. Chad Lowe is far from the only thing we have to offer the world.
---