No Comments
Great Lakes Brewing Cans Are Now Available!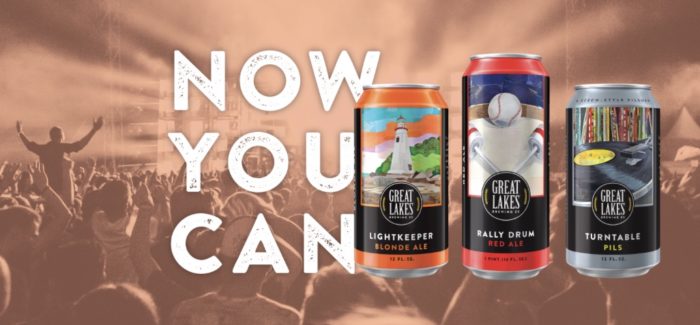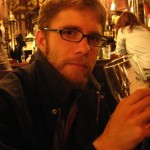 The wait is over! Great Lakes Brewing Company cans are now available for purchase. The brewery made an announcement in March that it would begin packaging some of its products differently. GLBC has been creating a solid product for 29 years, and what better way to continue this legacy than by promoting some of their newer offerings just in time for the summer season?
In the craft brewing industry, cans have now become a more frequent method to store and ship the hallowed beverage we know and love. Therefore, some of the brewery's more recently popular brews have arrived for the canning party. With the help of Boston's Harpoon Brewery to begin producing and canning,
GLBC will offer three phenomenal beers, in cans, starting May 19 in the gift shop, followed by a full release on May 22.
All three beers—Rally Drum Red Ale, Turntable Pils, and Lightkeeper Blonde Ale—are available for purchase in 12-packs. Rally Drum Red Ale comes in 16 oz. cans, whereas the other two are currently available in 12 oz. cans. Rally Drum will lead off during the heart of the regular season and into the postseason: May 2017 to November 2017. Turntable Pils will be around all year, with 16 oz. cans coming in August. Lightkeeper Blonde Ale will be clearly visible up until year's end.
Without further ado, let's have a closer look at each of these freshly canned beers.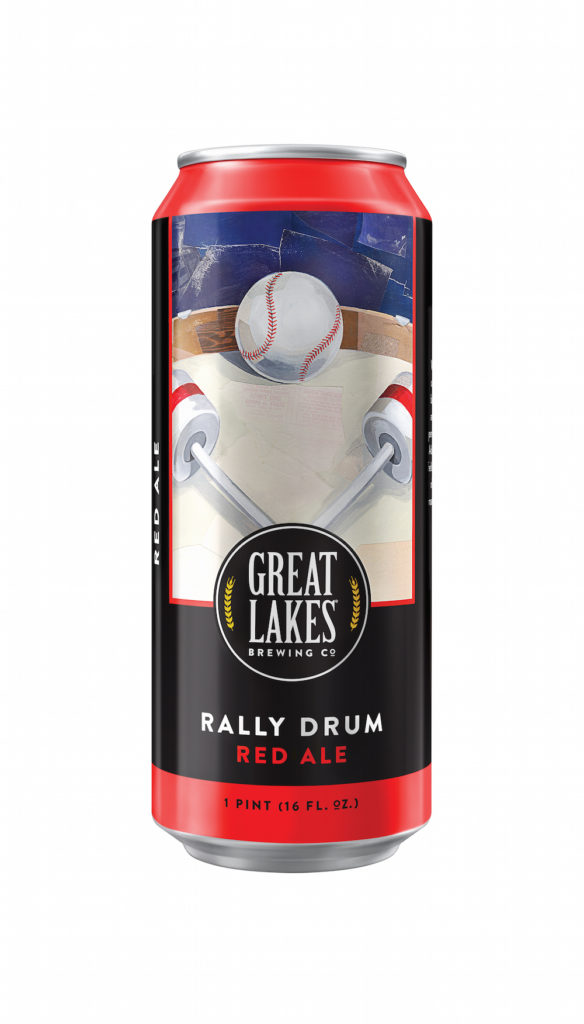 I chose this spectacular ale last fall as one of the six Cleveland Indians beers during the team's unfortunate World Series fall to the Chicago Cubs. Thankfully, the beer has made a major comeback. I'm still waiting for my baseball team to kick it back into high gear, but it's still early. What better way to watch a baseball game than holding a 16 oz. can in one hand and a hot dog in the other?
This pungently piney, hoppy ale is named after long-standing Indians fan and drummer, John J. Adams. There is no better sound at Progressive Field than Adams' drum as the home team gets something brewing on the field, and there is no better brew to brandish at the ballpark this summer—at least in Cleveland. Go Tribe!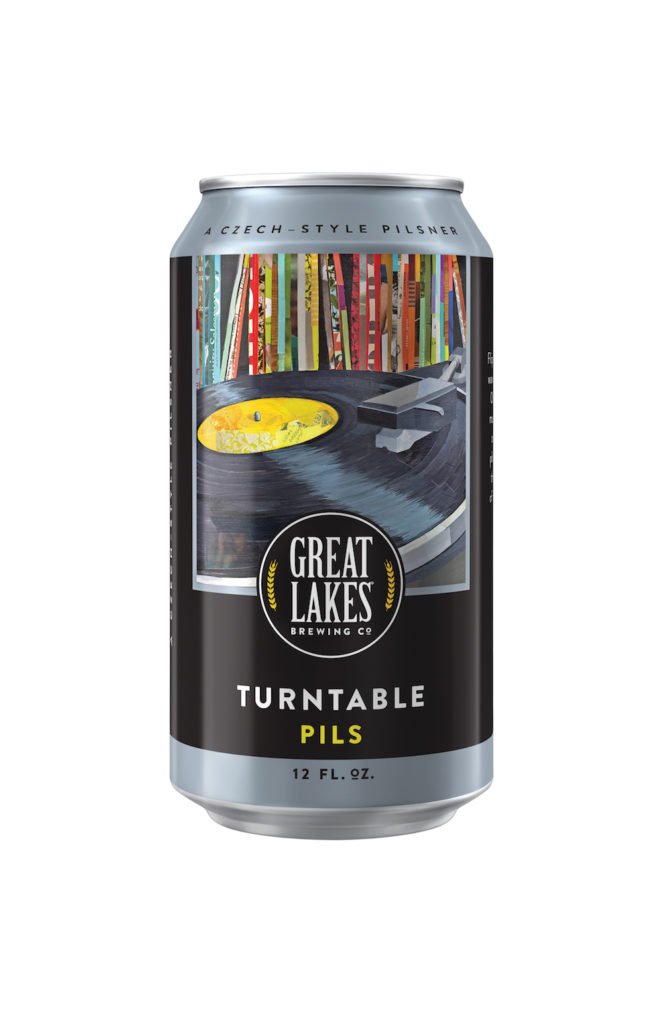 I showcased this year-round offering last February. When I found out that Turntable was to be canned along with the other two beers in this lineup, I cried tears of joy. Even better, come August, GLBC will release this classic pilsner in 16 oz. cans. The toasty, muggy summer evenings will be much more bearable with this sudsy staple spinning in the cooler.
Lastly, we have a beer I hadn't yet tried until this canning expedition took place.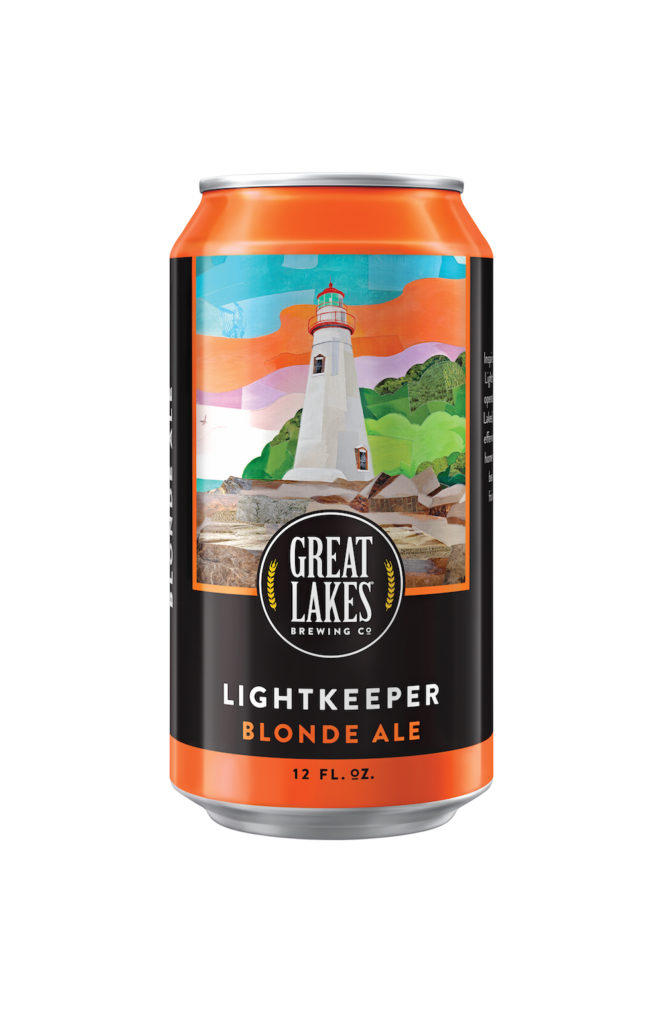 With Marblehead Lighthouse along the shores of Lake Erie in mind, GLBC has crafted a delightful alternative to the basic mainstays in the brewery's collection of bottles. Crack open a can, and you'll catch strong hoppy aromas right away. This blonde ale is just as refreshing as the other two in this triad of beers. I was a lost soul until I took a took a sip of this golden-hued beverage. Two or three of these cans will ward off the mosquitoes nicely as the late summer nights start getting a little bit shorter, but that may be the tiki torches and the citronella candles talking.
No matter which beer you choose this summer and wherever you decide to relax, drink responsibly and enjoy those backyard barbecues, those trips to the ballpark, and those forays to the beach. Here's to summer! Cheers!
---
All images courtesy of Great Lakes Brewing Company.