No Comments
Great Lakes Brewing Company | Turntable Pils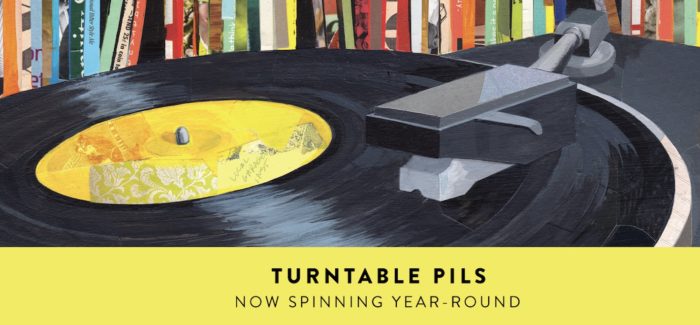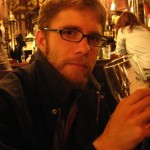 Turntable Pils graphic courtesy of Great Lakes Brewing Company, artwork by Darren Booth.
ABV: 5.3% | IBU: 35
Beer is almost as universal as music. When combined, the result is pure bliss.
Side A
It just so happens to be February, which means that some people tune in to watch the Grammy's, either to view the performing acts, LL Cool J being LL Cool J, or — I suppose — the actual awards doled out to the many talented musical artists who excelled the past year. Well, dear Porch Drinkers, I have the essential beer when watching this event on February 12: Turntable Pils by Great Lakes Brewing Company.
This Czech-style pilsner is one of the more recent additions to the GLBC line-up and was very well received at its initial release. However, it was seasonal and did not stick around for that long. It is a new year, and this beer is not just a one-hit wonder. GLBC will be streaming this classic style year-round. So it isn't only a beer you can drink during the Grammy's; you can have a few while watching any awards show, any sporting event, any BBQ in the summer!
Side B
https://www.instagram.com/p/BPLXviFFue1/?taken-by=glbc_cleveland&hl=en
Enough with the small talk: let's get down to business, shall we? Turntable Pils pours nice and clear, slightly fizzy at first with a healthy golden color. The aroma is not too intense, slightly floral, slightly hoppy. Turntable Pils is crisp and mellow, nothing too forward or astringent in the taste. You get a malty backbone that will make tastebuds dance with joy. This Pils is an excellent go-to for any party- or concert-goer who wishes to have a few beers while listening to a couple of tunes on the record player, or the stereo, or iTunes, or a Spotify playlist. It is 2017 after all, and not everyone does the whole record-spinning thing.
Turnable Pils is available for purchase and will be available, as I already mentioned, throughout the year. Your ears will not be the sole recipient of some glossy vinyl any longer; your tastebuds will receive a bit of the action, too, as you sip on this smooth brew. Rock on, my friends.
https://www.instagram.com/p/BQGd91BFX-m/?taken-by=glbc_cleveland&hl=en
---