No Comments
Event Recap | Great Lakes Burning River Fest 2015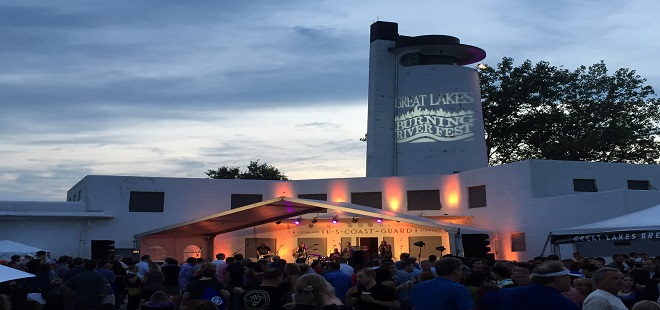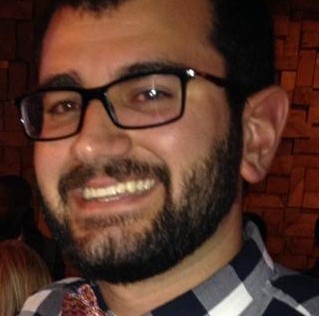 Co-authored by Kevin Risner
John's Recap of Friday, August 28
As I made my way past the sand volleyball pits on Whiskey Island, forged up and down the hills of Wendy Park through clouds of gnats and approaching the Old Coast Guard Station, I could feel a different air to 2015's version of Burning River Fest. The station's main tower rises above the line of trees, bearing the projected logo of the festival. A clear evening and setting sun over the lake set the perfect environment for an intimate affair, as droves of locals made their way to partake in local food, enjoy the live music of Brian Johnson, Gretchen Pleuss, The Portersharks (among other acts) and to taste the debut of Great Lake's newest brew, Steady Rollin'.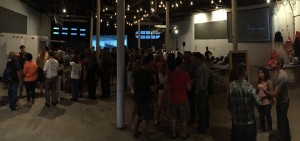 Burning River's opening night consisted of cooking demonstrations from Anna Harouvis of Anna in The Raw, food offerings from local establishments such as The Beachcomber Truck, Fresh Fork Market, and Sauced Wood Fired Pizza. And, of course, tents of tap beer from GLBC, including their Octoberfest, Burning River IPA, and brand new Steady Rollin'. I made it a point to try all three, but was more focused on Steady Rollin'. It proved to be a fitting choice, refreshing and enjoyable, for a warm evening on Lake Erie.
The night was filled with great music, great food, and conversations with friends and neighbors. I had a chance to catch up with some friends I had not seen in some time, and speak with some others who I had not expected to see. While the festivities themselves were great, the showcases that helped promote local businesses and the displays for local sustainability and goodwill efforts took greater prominence than I had noticed in years past.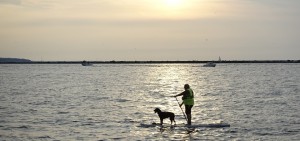 While the food, fun, and beverages are a great facet to Burning River Fest, it is the intent to raise awareness that shines through. The venue itself, the Old Coast Guard Station, and the projects to restore the landmark to prominence and help bridge the area to other parts of the city to create a growing epicenter that locals and visitors to enjoy took center stage.
The first night proved to be a success, as the crowd grew as the night went on. As I made my way through the crowds and as I ended my evening, the night appeared to just begin for many more hoping to enjoy Burning River Fest as much as I did.
Kevin's Recap of Saturday, August 29
Our trek to Whiskey Island and to the Old Coast Guard station was a bit reminiscent of a dreary London day, or Cleveland in March — cloudy, windy, a strong likelihood of rain. The weather was the main hiccup to our plans; at least it was not like the big storms that hit during last year's Burning River Fest.
Thankfully, there was much beer to be swilled, and many bands to perform, rain or shine. We stood around to watch some of These Knees and Cities & Coasts. With two different stages, one larger and one smaller, provided options on whether one wanted a normal "big" concert venue or a more intimate space.
We sat in on a demonstration for Fresh Fork Market, a program that delivers fresh and local food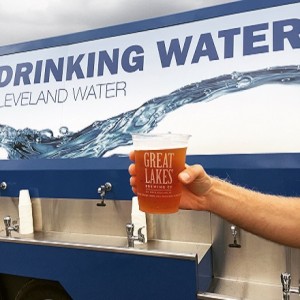 weekly to subscribers. They provided all listeners with BLTs, which paired delightfully with the new brew that GLBC will release in January as a year-round release. With Mosaic hops, and a wonderful whiff of tropical fruit, Steady Rollin' Session IPA will be the perfect addition to the GLBC lineup. As the name hints at, this ale can be quaffed at greater amounts than the mighty Chillwave: a double IPA that is dangerous after three or more. There were also demos by GLBC and a delightful place called El Carnicero. Both nights held awesome demos by awesome people doing awesome things with food here in Cleveland.
The atmosphere was indeed intimate as the brewery decided to lower its overall footprint this year. I personally am excited to see what renovations might happen at the Old Coast Guard Station in the upcoming years. Accessibility to this space will improve as well: with a footbridge connecting the station with the Metroparks and also with Ohio City, a beer mecca of sorts for anyone desirous of sampling what NE Ohio has to offer in the beverage department. (W 25th is a wonderful stretch of bars.)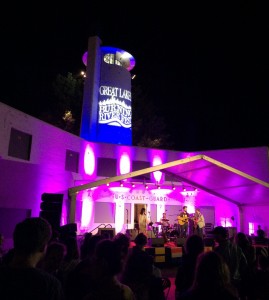 Overall, I greatly enjoyed my time at the Burning River Fest this year: the variety of eats, the smells of food, the pizza in particular, everyone cheerful and ready for an evening of music, good beer, and relaxation. Even intermittent rain showers could not dampen the second day of this event. I look forward to more Burning Rivers in the future, as long as it is in beer form or related to this particular festival.
---