No Comments
Event Recap | 4th Annual Upslope Get Down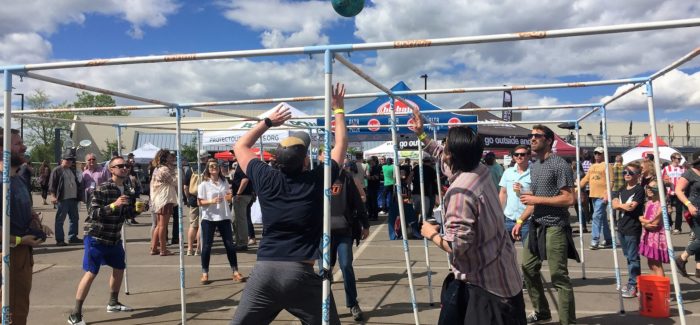 The 4th Annual Upslope Get Down followed a familiar formula during the fourth rendition of the free and family friendly festival.
Beer? Check.

Bluegrass? Check.

Barbecue? Check.

Beer? Double check.
The Boulder brewery embraced the fickle and often fleeting Colorado sunshine on May 20 at the brewery's Flatiron Park location. The ultimate parking lot party drew visitors from the mountains to Denver suburbia for an afternoon of live music paired with pints of Upslope brews. Local creatives packed the parking lot with games, art-making demonstrations, outdoor gear, and samples to the delight of the growing crowd.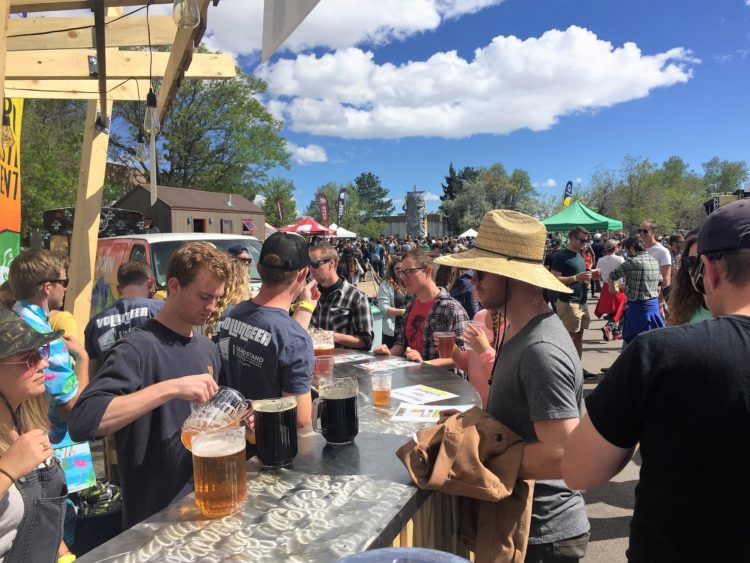 The brewery offered six of its brews, including local favorites like the Brown Ale and Craft Lager. VIPs, in addition to possessing their own acronym, enjoyed additional craft beer selections. The American Wit stood out with its mild notes of malt, amber coloring, and pleasantly floral aroma. Yet at the sun pushed past the clouds, I found myself reaching the Citra Pale Ale. The refreshing citrus beer easily cooled the sweat on my brow while satisfying my taste buds.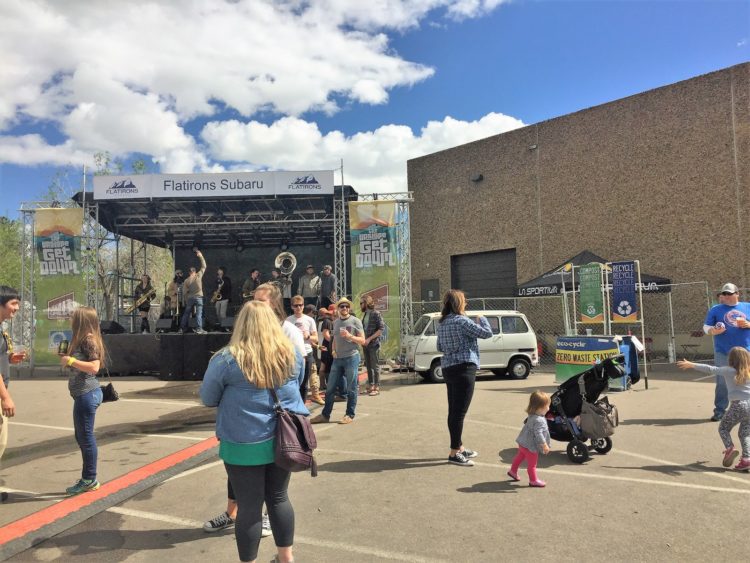 The all-day festival recruited dozens of local vendors, food trucks, and musicians to pack the day's' entertainment. Voodoo Visionary, hailing from Atlanta, brought the soulfulness of the south the Rocky Mountains. The band loaded onto the stage with glistening brass instruments to provide a thunderously groovy welcome to the rolling afternoon crowd. After the improvisational funk band completed their set, Caribou Mountain Collective took the dock stage. The quartet – complete with a cello, banjo, acoustic and steel guitars. The Nederland quartet incorporates Appalachian and Coloradan bluegrass traditions to blend the sounds of Americana. The soaring vocal harmonies and quick country beat perfectly paired with the plate from Moe's Original BBQ.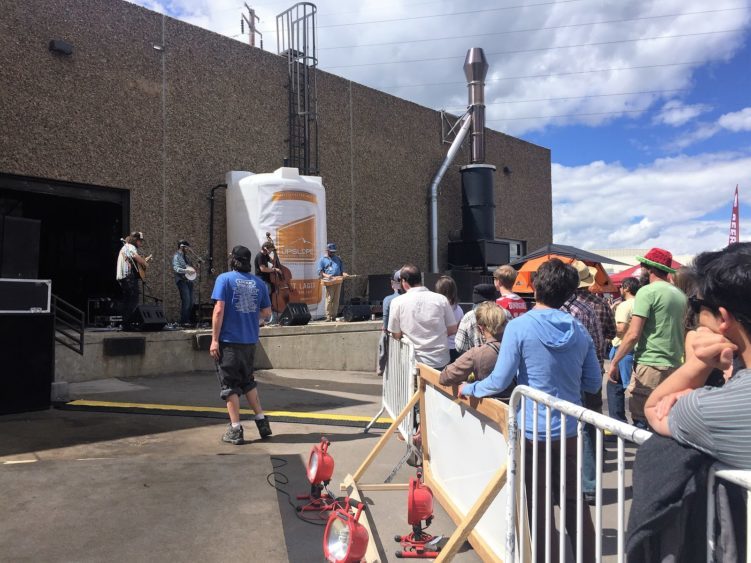 If you weren't in the barbecue mood, nearly a dozen of local food trucks offered classic American fare (including pizza). Free sample fiends remained occupied at dozens of booths and stands offering goods from flavored water Pep Pods to Bobo's bars. The Get Down kept the kids in mind at the family-friendly rock wall. Kids and adults 25 to 250 pounds climbed above the throng, soaring views of the mountains and of the bands.
The Upslope Get Down Fest was the neighborhood block party that you always dreamed of. The hybrid music and beer festival was a bargain afternoon of entertainment with Upslope style. Though this year's festival has passed, be sure to keep in touch with the brewery and its shenanigans for more summer fun.
---