No Comments
Jake Melnick's Corner Tap – Two Brothers CCBW Collaboration: Decades in the Making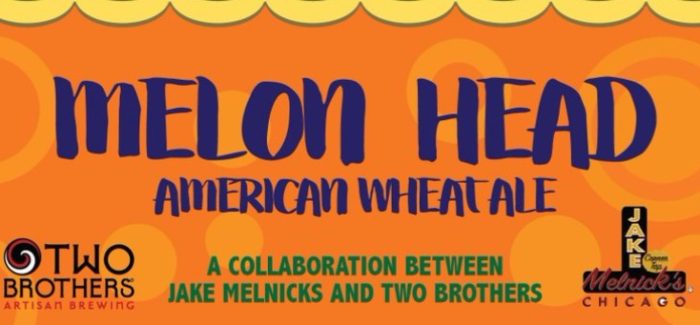 Sometimes, a beer event comes along that encapsulates the enormous impact the craft beer industry has had on modern imbibe culture. For example, the pairing between suburban-Chicago's Two Brothers Brewing and Chicago's Jake Melnick's Corner Tap during the last day of Chicago Craft Beer Week seemed ordinary on the surface, but a deeper meaning lied underneath. Yes, the two craft-beer-focused operations collaborated on a beer — an American Wheat Beer with melon, but the beer did not take a few weeks to make; it took 30 years.
Within the last eight months, Two Brothers Brewing — a brewery adamant about its independence — gathered a truckload of awards and shiny medals, opened two new locations (for a total of five) and also celebrated its 20th anniversary. Meanwhile, Jake Melnick's, a place deemed to have the best wings in the country according to The Today Show, caters to an immensely diverse crowd. Yet, Jake's somehow manages to make craft beer (and more) a significant part of its patrons' experience without looking like a pushy "craft beer place."
"Food and beer (and spirits) are life. We think, talk, taste, and train as much as we can." — Tony Bisciglia, managing partner, Jake Melnick's Corner Tap
Ivana Susic, Beverage Director at Jake Melnick's, explained how dedicated the bar is to not only serving craft beer but understanding the beer that's served.
"With new breweries regularly opening up in Chicago, it's a lot to keep up with. We are always willing to try something new; luckily, being a destination of craft beer means a lot of breweries come to us. Every week meetings are arranged, and samples are dropped off. It's a great way to keep in touch with what's going on in a constantly changing beer world.

A lot of care goes into studying trends in beer styles and keeping up with seasonal needs as well. The staff here does a great job keeping up! Whenever we add a new beer, an email is sent to the staff with tasting notes. If it's a brewery we've not carried before, a bit more detail is added, such as location and history. We try to arrange brewery tours to support the local guys! And of course, we taste all the product."
On May 26th, Ivana only needed to worry about Two Brothers and the beer for which she helped them brew, Melon Head, an American Wheat Ale. "It was really cool to actually get to brew it, and it turned out how I wanted it. The Two Brothers brewers were so fun, and obviously super helpful. It was a real blast."
Now, let's pause for a second.
Let's pretend it's 1985.
Look around, and you'll see few bars with female beverage directors, let alone one sifting through thousands of breweries, let alone brewing beer. For that matter, what brewery in 1985 is creating a beer with melon? This is to say nothing to the fact that the beer is part of a celebration where thousands upon thousand of bars and hundreds of brewers act not as competitors, but rather one, unified community.
However, in 2017, things have changed. Almost everything that had been achieved the past thirty years could be seen during one otherwise ordinary #CCBW event.
In today's craft-beer world, events such as this collaboration are so normal, so blase, that it's nothing special — and that's a major accomplishment.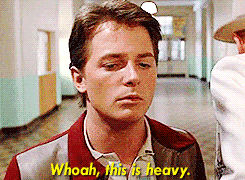 But, I digress.
The Jake Melnick's and Two Brothers pairing makes complete sense. Ivana noted, "They've been around for 20 years, making great local craft beer. Jake's has been a supporter of theirs for years. This is actually our second collaboration with them!"
The two establishments generally share the same philosophy, too. Jake's is more than craft beer; it's craft cocktails (including kegging them), draft wine and multi-award-winning, elevated pub fare. In comparison, the Two Brothers Brand goes beyond beer, too, as noted by our piece on Two Brothers "The Craftsman." Two Brothers can be defined as artisanship personified.
In recent conversations with Jason Ebel, one of the two brothers for whom the brewery is named, the resounding feeling one takes away is his strong passion for beer, but also craft as a foundation for every Two Brothers business pursuit.
In fact, soon, Two Brothers will add distilling to its portfolio that already includes artisanal coffee. Said Scott Goldberg, a representative for Two Brothers:
"Two Brothers Artisan Spirits is the newest passion project from craft brewing pioneers, Two Brothers Artisan Brewing. As with all Two Brothers' products, Two Brothers Artisan Spirits will focus on quality and craftsmanship, pushing the boundaries of flavor and innovation to bring a unique take on craft spirits. Crafted using a three column hybrid still (a four plate whiskey column and two ten plate columns) at the Two Brothers Roundhouse in Aurora, IL, Two Brothers Artisan Spirits will begin operation this June with its first three products, Vodka, Citrus Vodka and Limoncello. Future products will include gin, rum and whisky."

Many of these spirits will be distilled in a unique way, using actual Two Brothers beers as the base wash to create a distinct, flavorful spirit with the essence of Two Brothers craft beers. Initially, the spirits will be available in cocktails available at the Kane County Cougars stadium in Geneva, IL, at the Two Brothers Roundhouse, Two Brothers Social Tap, The Craftsman by Two Brothers and Two Brothers Tap House & Brewery in Scottsdale, Arizona. Retail bottles will initially be sold at the Two Brothers Roundhouse and Social Tap."
Distillation eventually leads to cocktails, and that's something for which Jake's specializes in a unique way. Ivana added, "Kegging our own cocktails is a lifesaver! We have resealable kegs which makes it incredible easy to batch out unique cocktails. Once we come up with a recipe for a cocktail, we multiply it out to create dozens of cocktails at once and pour it into one of the kegs. Once sealed, they're airtight so the first and last cocktail taste exactly the same — and this includes freshness. We are so high volume that it's really special we can still craft our own cocktails while making it as simple as a pour-and-go for our bartenders."
---
It's not 1985. The Delorean has arrived and Marty McFly is privy to a world filled with craft "everything." But, of course, beer remains front and center. On June 2-3, Two Brothers will celebrate summer with 10,000 friends during a two-day, music-laden Summerfest and, of course, much beer will be served.
Craft Beer led the charge, and it's created a societal shift in how people enjoy drinks, bars, food, and life itself.
So, sure. The #CCBW event was nothing more than a simple collaboration and tap takeover. In 2017, that's hardly something for which to get excited; it would seem. But, in reality, it took decades to get to that point. Jake's and Two Brothers exist because craft beer exists. The two came together because of a revolution that started in the 1970s and '80s. Yes, it's ho-hum these days, but the history and cultural impact is something to behold By the way, Melonhead was terrific. Of course it was! And, so was the food, as was everything that night.
Welcome to a world where craft beer events are mundane. Like ordering pizza on a Friday night, it's easy-access and reliably good. We don't think twice about it, because we don't have to. We know it will be there.
https://www.instagram.com/p/BUh5nBsl7wa/?taken-by=jakemelnickscornertap&hl=en
---