No Comments
Saint Benjamin Brewing Company | Wit or Witout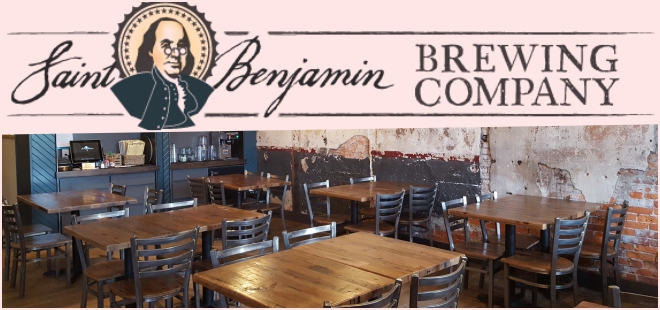 Featured image credit: Saint Benjamin Brewing Company
ABV: 5.2% | IBU: 17
At some of Philadelphia's more famous cheesesteak purveyors, you will get kicked to the end of the line if you don't follow the ordering procedure. You better know if you want "one whiz wit" (a cheesesteak with cheese whiz and onions) or "one provolone witout" (a cheesesteak with provolone cheese, hold the onions). Neither the counter staff nor your fellow patrons will tolerate anyone who slows the line. As an homage to this time-honored procedure, the Philadelphia-based Saint Benjamin Brewing Company decided to call one of their beers "Wit or Witout."
If the very punny name didn't already give it away, Wit or Witout is Saint Benjamin's take on a Belgian-style wit. Pouring a golden hue with very little head, this brew has nice hints of lemon on the nose. The flavors include plenty of zesty lemon, but none of the coriander flavor that is typically part and parcel of this style. You won't hear any complaint from me, though I am no fan of coriander. A crisp, clean finish will leave you wanting more.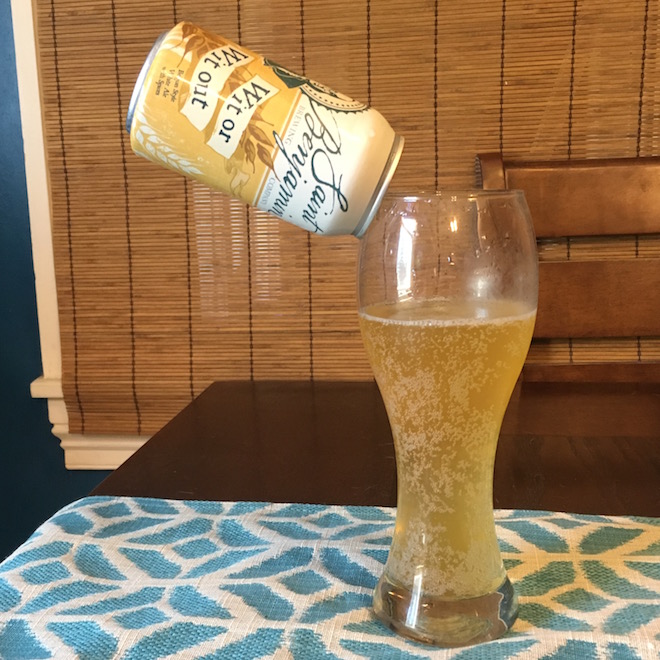 If you're looking for the perfect meal to pair with this beer, look no further than summer seafood staples like shrimp, clams and lobster. The lemony notes will complement most shellfish beautifully, and you may even want to try steaming your shellfish right in the beer. Wit or Witouts crisp carbonation will also help to squeegee all of that clarified butter off your tongue. It's delicious and functional!
Even though it's available year-round, Wit or Witout's crispness and citrus character makes it a phenomenal hot-weather beer. Whether you're mowing the lawn or having a picnic, a cooler full of these cans will not disappoint. I think the brewery's namesake, Benjamin Franklin would approve of this summery libation. Who's going to argue with the theoretical opinion of this Founding Father? I sure won't!
---