No Comments
The Weekly Buzz | November 3 – 9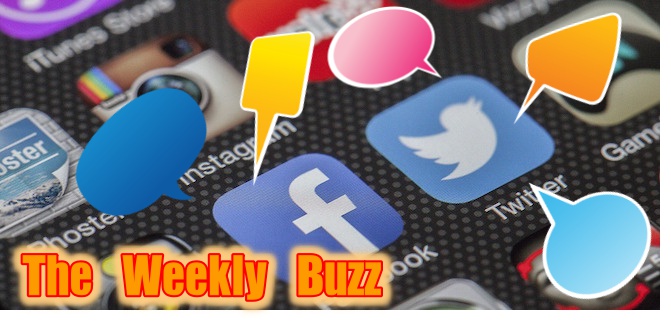 This week's edition of The Weekly Buzz is going to be a little shorter than usual. It's November, and cold weather has finally arrived, but I refuse to admit it and fire up the furnace. It is a brisk 54 degrees in my living room, and I will soon be departing to enjoy some free heat at my local gym. I might even work out, too! In the meantime, here's some stuff I found on the internet. Cheers!

Well that's… uh… sparse.
Since people liked that current brewery map so much… here's a map of all the small brewers from the Jan/Feb 1985 New Brewer. pic.twitter.com/JOTrmSGTow

— Bart Watson (@BrewersStats) November 3, 2017
---
It's settled. Hockey's my new favorite sport.
https://instagram.com/p/BbCxLP9AvS1/
---
Enter now for your chance to win!
https://instagram.com/p/BbCuydUl135/
---
Drink a beer, support a park. Let's do this, people!
Sat, @chompnstomp is back & so are we. Come support Cabbagetown parks, eat good chili & drink some heady beers (pic https://t.co/Di3bKmX8fT) pic.twitter.com/Om9gwh9UQI

— SweetWater Brewery (@sweetwaterbrew) November 3, 2017
---
I smell a new PorchDrinking column!
This kid does Sunday Funday right. 😋 #sundayfunday #rootbeer #yummy pic.twitter.com/5wUrICVCr2

— SaintArnold (@SaintArnold) November 5, 2017
---
Daylights savings means you have 1 extra hour to drink, or sleep, or both? #challengeaccepted #YARDS #BrewUntoOthers pic.twitter.com/KZZFFVAm9W

— Yards Brewing Co. (@yardsbrew) November 5, 2017
---
Did any of you attend?
Amazing crowd for our Full Moon Festival! Thanks for supporting local beer & Maplewood! pic.twitter.com/MPnprEZo0n

— Schlafly Beer (@Schlafly) November 4, 2017
---
You're right! I don't want to miss it!
Now this is a Randall you won't want to miss! Palo Santo Marron running through coffee beans and cookies n' cream candy! 😳 #freshfromthepub pic.twitter.com/R1TmCNs3YU

— Dogfish Head Brewery (@dogfishbeer) November 6, 2017
---
I'll come empty them for you!
https://www.instagram.com/p/BbKSuewA6cu/
---
Look out, Chicago! This joint just opened!
The Off Color crew checking out @ocmousetrap way back on February 10th! We can't wait for you to see how far things have come. Open today!! pic.twitter.com/EaRVnmhHs9

— Off Color Brewing (@OffcolorBrewing) November 6, 2017
A group toast as we wrap up our first night. Thank you so much to everyone who came out and supported us. We'll do it all again tomorrow. pic.twitter.com/tseV29duDs

— Off Color Mousetrap (@ocmousetrap) November 7, 2017
---
Will is pair well with Froot Loops?
Great time brewing with our Brazilian Lager friends @cervejaavos! Stay tuned for our Breakfast IPL
・・・
Começando o… https://t.co/uJDqeJMusO pic.twitter.com/qX33nGacEe

— Jack's Abby (@JacksAbby) November 7, 2017
---
Have I mentioned that you should enter this contest?
Who wants to go to #Belgium ? https://t.co/WN4h7U8hEg pic.twitter.com/YpvNLavsDz

— St. Benjamin Brewing (@stbenjaminbrew) November 7, 2017
---
It's the end of an era (and the beginning of a new one).
https://instagram.com/p/BbKToWghWIb/
---
'Tis the reason for the season!
https://instagram.com/p/BbMyPBmnCKA/
---
Did you go out and perform your civic duty? I did!
https://instagram.com/p/BbMyJhsBt15/
---
It's never too early to plan for next year!
We're thinking 2018 may be one of the best release schedules yet (and there's plenty more to come). Check it out now: https://t.co/foHymgUZlj pic.twitter.com/RmTGeLhhV5

— Short's Brewing (@ShortsBrewing) November 7, 2017
---
A pretty impressive milestone!
Hey look, it's our 10,000th tweet. #YARDS #BrewUntoOthers pic.twitter.com/4nfO5BGSMl

— Yards Brewing Co. (@yardsbrew) November 8, 2017
---
I approve this 280-character message.
Wow we have 280 characters so we can tweet about BEEEEEEEEEEEEEEEEEEEEEEEEEEEEEEEEEEEEEEEEEEEEEEEEEEEEEEEEEEEEEEEEEEEEEEEEEEEEEEEEEEEEEEEEEEEEEEEEEEEEEEEEEEEEEEEEEEEEEEEEEEEEEEEEEEEEEEEEEEEEEEEEEEEEEEEEEEEEEEEEEEEEEEEEEEEEEEEEEEEEEEEEEEEEEEEEEEEEEEEEEEEEEEEEEEEEEEEEEEEEEEEEEEEEER

— Shmaltz Brewing Co. (@ShmaltzBrewing) November 8, 2017
---
Put that in a display case!
The first 4 pack to roll off our new canning line! #craftbeer #ipa #hazy pic.twitter.com/xpxfBTE4Xt

— Lupulin Brewing (@LupulinBrewing) November 9, 2017
---
Let's help put an end to hunger!
Want to help our #CampOutForHunger efforts? Check out our month long special in #Philly plus events you can be a part of! https://t.co/GDPlqPHMZ5 @LuckysManayunk @luckysQV @citytapucity @GarageFishtown @Victory_PHILA pic.twitter.com/b8VbaZKD85

— Victory Brewing Co. (@VictoryBeer) November 9, 2017
---