No Comments
Tombstone Brewing Co. | Little Baby Wyatt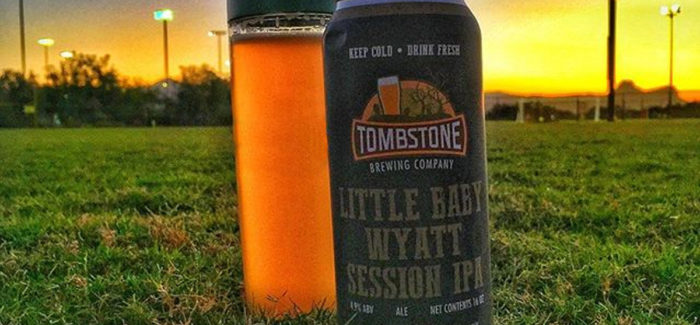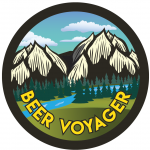 Welcome to the Wild West. No town represents that way of life better than the town too tough to die—Tombstone, Arizona. Many people know this town as one big tourist attraction, where you feel like you've gone back in time into the heart of the Old West. Nevertheless, though it is a rustic and historic town, the city is also home to one of the state's top breweries—Tombstone Brewing Company. Tombstone has only been open a little over a year, but they have won over the taste buds of craft beer drinkers around the state, and with beers such as Little Baby Wyatt, the brewery is also appealing to the locals who usually prefer macro-brews.

Chances are, if you know something about the history of Tombstone, you have heard of Wyatt Earp. He's a bit of legend locally and a big part of the region's history. Each year the town celebrates this legend with Wyatt Earp Days. During this celebration last year, Tombstone Brewing released Little Baby Wyatt to pay homage to the town's hero.
ABV: 4.9%
Little Baby Wyatt is a session IPA brewed with a blend of Idaho-7 and Cashmere hops. Unlike many sessions on the market that lack flavor or are extremely light bodied, the full-bodied Little Baby Wyatt offers the same bold taste as a double IPA. But, the sessionable, low-ABV nature of the beer allows you to enjoy more than one.
Tombstone Brewing's owner, Matt Brown commented "I think the coolest thing about Little Baby Wyatt is the amount of flavor we packed in a beer with a lower ABV than most macro flagships. Weedy (head brewer) and I drank some of the most hyped session IPAs anywhere in the world at Craft Brewers Conference in Washington, DC in April and left with the feeling they just weren't as amazing as we'd hoped. Too thin, not intense enough, not complex enough. We wanted to try our hand at it." For a first attempt at a session IPA, they knocked it out of the park. Being in the desert, this is a beer that is awesome for those hot summer days (and nights), hanging out by the pool or taking some cans up into the mountains for a hike.
Tombstone Brewing recently got its own canning line and has been having periodic can releases. Little Baby Wyatt was a part of their most recent can release in October. If you're in Arizona or know anyone that lives here, I would suggest getting your hands on this before they run out. If you aren't able to get a hold of this, Tombstone doesn't have a core lineup of beers; they like to experiment with different styles and new beers (60 different beers in their first year). However, they have made this beer a few times now and will likely make it again sometime in the future. Keep your eyes open for the next release.
---