No Comments
Summit Brewing Company | Slugfest Juicy IPA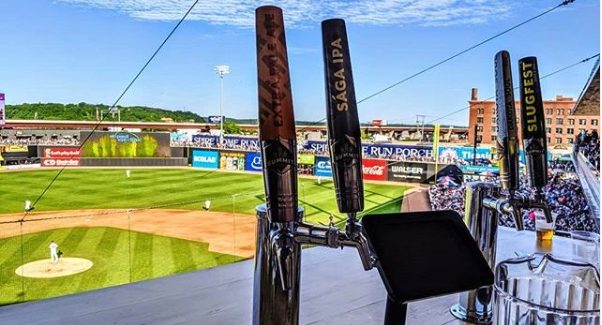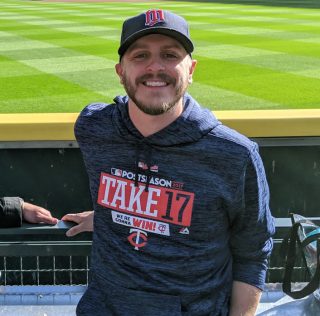 Bombasota. The Land of 10,000 rakes. These represent a couple of examples to describe what's taking place on the baseball field this season in Minnesota.
The nicknames are warranted. The Minnesota Twins are mashing the baseball this season, hitting home runs at a historic pace. At the beginning of the month, the Twins set a new MLB record hitting their 269th home run of the season. Yes, they broke the record with a full month of games to go.
And they're not slowing down. The Twins keep slugging with currently 289 home runs as I'm typing. But that's not all. While building on their record-setting season, the Twins broke another MLB milestone. They became the first team in league history with five players to hit at least 30 long balls in a season.
It's safe to say it's been a slugfest in Minnesota this summer.
Slugfest in a Can
So what does all of this have to do with beer? Last April, as the Twins were starting their season, one of the OGs in Minnesota craft beer released a juicy IPA with a name that would aptly coincide with the 2019 season. Summit Brewing Company's Slugfest Juicy IPA.
https://www.instagram.com/p/BviCOxdln9S/
Slugfest was Summit's answer to connect current American IPA trends with their traditional European brewing styles. More known for beers like their award-winning Keller Pills—which took home gold at last year's GABF and bronze at last year's World Beer Cup —Summit is continuing on their journey of infusing traditional recipes with modern ingredients and styles.
Slugfest's tagline is 'Undeniably Repeatable.' That's because it's a highly drinkable IPA. With low ABV (4.7 percent) and low bitterness, Slugfest offers a smooth finish but contains the same significant citrus flavors found in your favorite juice bombs.
The success that Summit's juicy IPA experienced this summer was undeniable. So much so, that the brewery recently announced Slugfest is now available year-round.
A Beer for Bombasota
To me, Slugfest can represent the quintessential, but modern, ballpark beer, merging classic brewing style with the new flavors. And with 4.7 percent ABV, you can enjoy a couple throughout a nine-inning baseball game.
While the Bomba Squad continues their push for the AL Central title, it's safe to say I'll enjoy a Summit Slugfest or two watching them go yard.
Feature Image Courtesy of @_maybeamy_
---