No Comments
Fremont Brewing in Collaboration with Chuck's Hop Shop | Phantom Chair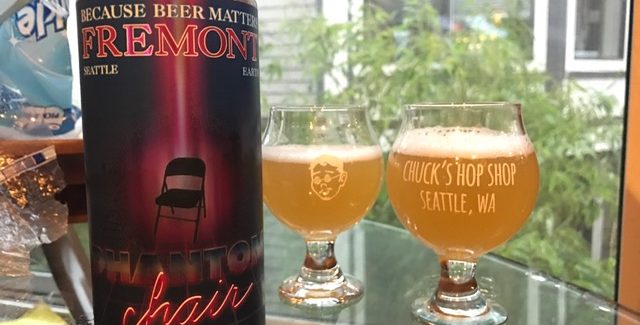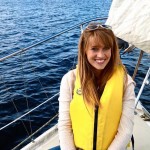 On Saturday, hundreds of craft lovers came together to celebrate Chuck's Hop Shop's third anniversary. The event was a testament to the craft beer bar quickly and swiftly making its mark in Seattle's Central District neighborhood.
For those that don't know, Chuck's Hop Shop, founded by Chuck Shin, is constantly filled with beer enthusiasts (often with their babies and their four-legged friends). Its mission of bringing the best craft beer has to offer is effortlessly achieved with a combination of ever-rotating taps, informative, personable bartenders and a fantastic selection of bottles to take home. It's, truly, a special spot that has found a place in the hearts of its patrons – with those frequent visitors finding the anniversary a perfect excuse to fill their glasses.
But Saturday wasn't just an anniversary party – it was also the release of Phantom Chair, an IPA brewed by Fremont Brewing in collaboration with Chuck's Hop Shop for their anniversary. And the brew was not one to miss.
https://www.instagram.com/p/BO7vsFGhRmR/?taken-by=chuckshopshopcd
Though we're not usually one to judge a beer by its bottle (or in this case its can), this IPA is an exception. With Stranger Things-esque typography and a black folding chair beaming a ray of pink light, it has to be one for the books. How could it not be, really? It's name, inspired by abandoned chairs at bottle releases, seemingly holding a spot in line, is also just too good – and also too relatable – to pass up.
Fremont Brewing, another respected, celebrated Seattle staple, also paints a perfect ode to Chuck and his establishment on each can:
"Three years ago, out of the darkest reaches of a lonely universe, on a spinning rock three planets from the burning Sun, emerged a hero to the unserved craft beer masses of Central Seattle (and their dogs and children). His name was Chuck. Bringing forth the light and vision to unite all the great Craft beer Houses and Food Trucks into one glorious entity, Chuck's Hop Shop Central District, Chuck's CD, fought back the darkness of Corporate Beer to bring great beer and great people together. It's our honor to brew this Third Anniversary Beer for Chuck's CD, and we hope you enjoy it with a friend, old or new, and raise a toast to Chuck's CD and all the fine people who make it such a special place."
Brewed with Simcoe, Ekuanot, Columbus and an unnamed, experimental hop, Phantom Chair perfectly embodies an IPA that so many Pacific Northwesterners crave. Pouring a light, golden hue with just a slight, frothy head, this beer immediately exudes a piney, hoppy aroma that gets tastebuds tingling. It has a taste to match – with a subtle, hoppy bite that finishes nice and crisp. It is an IPA that lives up to the names of its creators. 
Phantom Chair is available for purchase now at – you guessed it! – Chuck's Hop Shop in the Central District. We highly suggest checking this guy out for yourself, before it's too late.
---