No Comments
Avery Brewing Announces Expansion to Nevada: Vegas & Reno Events Forthcoming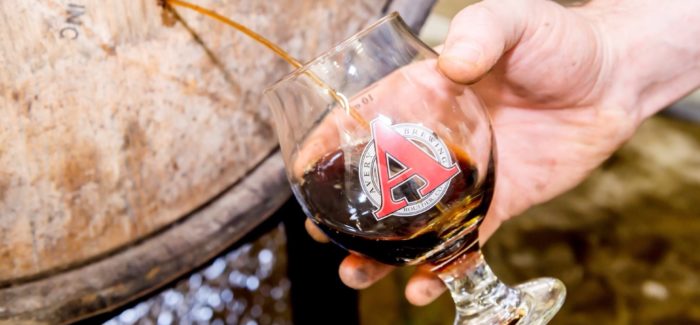 Bugsy. Rat Pack. Elvis. The Sands. Avery Brewing. That's right – it's Vegas, baby!
Avery Brewing announced it's expanding to Nevada, and special events planned for Reno and Vegas will kick-off this desert adventure
From The Biggest Little City in America to Sin City, and everywhere in between, "Nevadans will be able to find a wide selection of Avery's beer available for retail sales on January 16, including White Rascal Belgian-Style White Ale and The Maharaja Imperial IPA, as well as the "Botanicals & Barrels" series, including acclaimed Raspberry Sour and Vanilla Bean Stout. The entry into Nevada will mark state #33 for Avery Brewing's U.S. distribution," states Avery Brewing.
Avery Brewing has been a brewery on the move since late summer. In August, Avery and Matchstick Productions (MSP) formed a two-year partnership for a ski film release and nationwide tour. In November, Avery announced it would significantly alter its brewing portfolio by concentrating more on Avery's barreling program, notably the the Botanicals & Barrels series. And now, it's taking its act to Vegas and the rest of Nevada.
Avery Brewing will be distributed by Breakthru Beverage of Nevada. "We are excited to open a new market for Avery," says Dustin LeMoine, Avery's Director of Sales "and Nevada is a perfect opportunity for us due to our existing relationship with Breakthru Beverage. We've seen over the years that Breakthru's commitment to distribution goes hand-in-hand with our commitment to quality, and we are looking forward to working together more in 2017."
To celebrate this launch, Avery Brewing Company and Breakthru Beverage are inviting Nevadans to attend a series of events:
Las Vegas:
· Fri-Sun 1.13-1.15 | Aces & Ales Nellis Winter Fest
· Tuesday 1.17 6pm | The Atomic Avery Tap Feature
· Wednesday 1.18 6pm | Khoury's Fine Wine & Spirits Avery Tap Feature
· Wednesday 1.18 6pm | Aces & Ales Tap Feature – Tenaya Location
Reno:
· Tuesday 1.17 | Craft Wine & Beer Tap Feature
· Wednesday 1.18 6pm | Mellow Fellow Tap Feature
· Thursday 1.19 6pm | Beck's Brew House Tap Feature
· Friday 1.20 6pm | Beer NV Tap Feature
To find the locations that will carry Avery Brewing beer on draft or in-store, please use Avery's Brew Finder and enter a zip code.
Portions of this story were written, or provided, by Vanessa Cory – Avery Brewing Marketing Communication Manager 
---