No Comments
Ultimate 6er | The BIG Belgian-Style Beers of Weyerbacher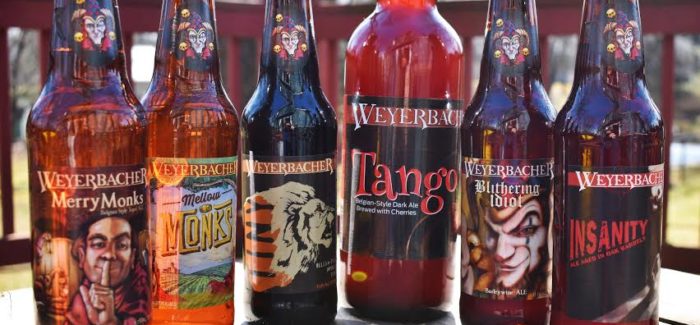 Weyerbacher Brewing, located in Easton, Pennsylvania, is approximately a 90-minute drive north of Philadelphia. Known for its "big beers", Weyerbacher has made a name for itself producing full-flavored, high-quality brews. If your taste buds are ready, this brewery is worth the drive.
Weyerbacher has several year-round selections including Last Chance IPA and Line Street Pilsner, but they also offer a variety of limited styles and small batches. Seasonal choices such as their Pumpkin Imperial Stout, Quad and Sunday Morning Stout come at a time of year when lighter, refreshing beers are being replaced with bold, strong brews. Beyond the seasonals, the Jester's Choice and the Brunicorn series are the namesakes of the smaller batches available in the Weyerbacher taproom. Be sure to keep track of Weyerbacher's beer release schedule.
With so many delicious options to choose from, picking just a few was a difficult task. After much thought and deliberation, here are six standouts.
TINY
ABV: 11.8%
TINY has such a misleading name because there is nothing "tiny" about this one. Weighing in at a hefty 11.8%, this Belgian-style imperial stout is dark, smooth, strong and full-bodied. The chocolate notes are very bold and it has a slightly roasted aroma. Available year-round, TINY provides a fantastic sweet flavor without bringing the heaviness often associated with stouts.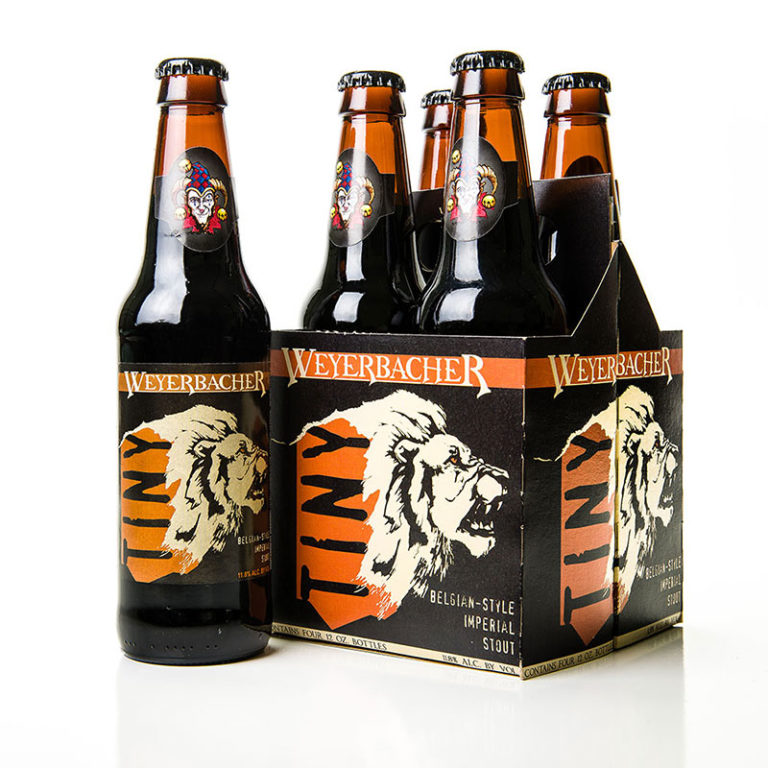 Merry Monks
ABV: 9.3% | IBU: 15
Merry Monks is a Belgian-style tripel that is available year-round. The notes of clove and banana are quite noticeable, yet it lacks the boozy punch that can be associated with high alcohol beers. With a balanced flavor and dry finish, it really does pair well with winter dishes such as the turducken (but no seriously, it is great with turkey). Merry Monks is bottle conditioned, so be sure to set a few bottles aside to age and enjoy a year from now.
https://www.instagram.com/p/BQTTQtzjrsl/?taken-by=weyerbacher_brewing
Mellow Monks
ABV: 4.5%
Mellow Monks is a lighter, more refreshing version of Merry Monks. This Belgian-style ale is full of fruitful notes like bananas, apples and pears. For one who wants to enjoy the taste of Merry Monks sans the high alcohol kick, Mellow Monks is a great alternative. This is a beer best suited for warmer seasonal activities, including after a hike, kayak trip, or even as a post-run cool down refreshment.
https://www.instagram.com/p/BLcA8aSBm15/?taken-by=weyerbacher_brewing
Tango
ABV: 10.6% | IBU: 35
Tango is a special release beer available in 750 ml bottles. This is a Belgian-style dark ale that gives off an aroma of cherries and other dark fruits. At 10.6%, Tango pours a beautiful dark cherry color and that cherry is very apparent on the tongue during the first sip. With proceeding sips, you will begin to pick up on the vanilla and oak notes. This is not an overly sweet ale, rather it has a tart cherry and lingering malty flavor.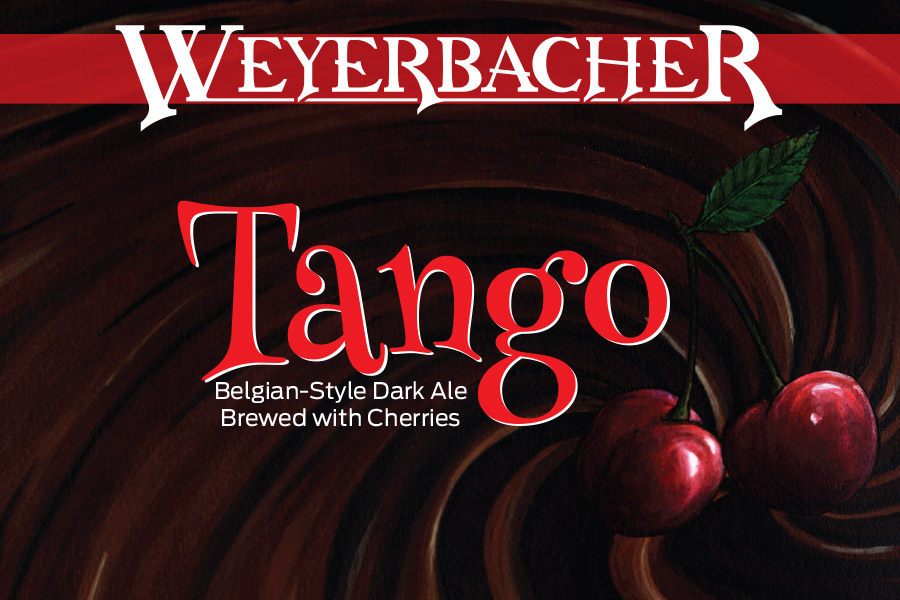 Blithering Idiot
ABV: 11.1% | IBU: 34
Blithering Idiot is Weyerbacher's barleywine ale, brewed in the traditional British-style. You will notice it is has a deep, copper color. Right away, you can taste the smooth notes of caramel, dates and figs. The aroma is slightly boozy, but the fruity notes suggest otherwise. Plan on purchasing a few extra bottles for aging and tasting in the years to come.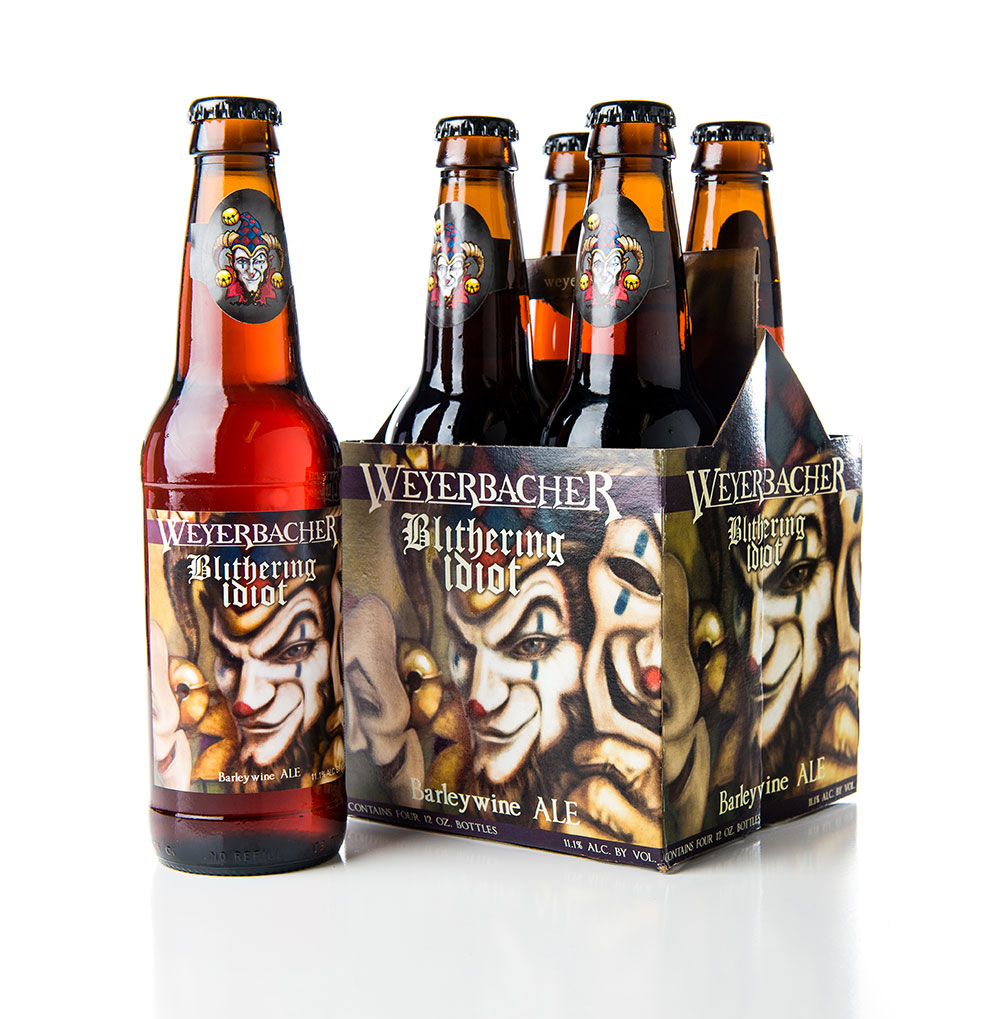 Insanity
ABV: 11.1% | IBU: 34
Insanity is Blithering Idiot's crazy cousin. To create this brew, Weyerbacher took Blithering Idiot and aged it in whiskey barrels. You will notice this has more of a creamy, mahogany hue and provides a stronger, more vanilla flavor with notes of oak and whiskey.  The aroma reminds one of toffee and caramel, with a slight hint of raisins and red grapes.  This is maltier than the Blithering Idiot due to the aging process and is just as enjoyable to sip.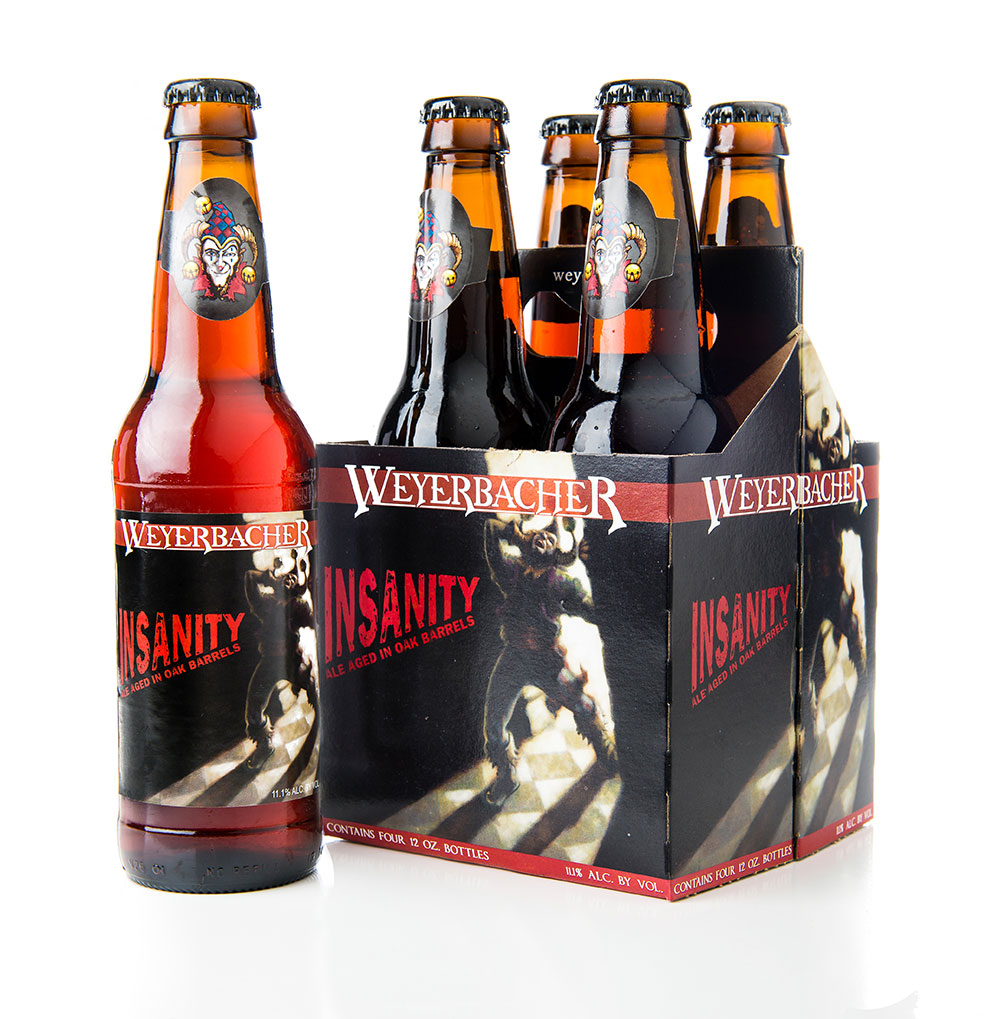 ---