No Comments
Homeward Bound | A Head Brewer's Uphill Journey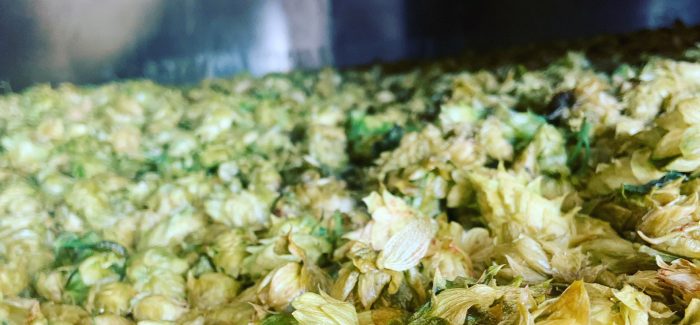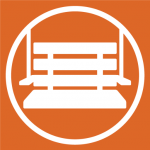 The role of Head Brewer is highly coveted in the beer industry, and for good reason. Sure, the job has its challenges. There are high-demand ingredients to obtain, brewing shifts to arrange, and equipment to tend to. There's a leadership element, too, that's critical to success – an area where many brewers have fallen short at best, or been willfully negligent, resulting in pain and trauma for others.
But the role also has its perks. Head brewers get to put their stamp on every beer that comes out of the brewery they manage. Much like an artist controls the brilliance and weight of the colors on their canvas, the head brewer crafts their vision for their outputs, develops the proper proportions for each ingredient, refines each unique brewing process, and can claim the excellences that result. For those who are truly romantic about the "craft" in craft beer, there is no better place to land within the industry.
It's just that getting there, it turns out, is incredibly difficult.
Meet Ricky Landrum. Like many of us, his beer story began in earnest by cruising the local beer scene. He found himself at local breweries with his friends, in his early 20s, frequenting Russian River, Lagunitas, Bear Republic and other trailblazers just north of California's Bay Area. Understandably, those experiences were enough to get Ricky hooked. "It didn't take long," Landrum says. "I tried everything and I loved it all. I knew right away that I wanted to brew beer professionally."
Navigating Without a Map
But how to get there? Landrum had been working for five years in childcare through the local school district. His sister had helped him find a before- and after-school job and now he wanted to make a bold, drastic switch. There was no real playbook for this kind of change and Landrum knew it. With a pioneering spirit, he made the decisive move to reach out to every local brewery he could during the summer of 2013 in an effort to find a way to get his foot in the door. It wasn't elegant…
"Hello, I am Ricky, I am 24 years old, and truly passionate about brewing beer. I have only homebrewed once, but I like to think it was a success. I have no other beer-related experience except that I love going to breweries and just trying everything! I have worked in childcare since I was 18, and am looking for a fresh start. I am willing to start at the bottom and work my way up because to be around beer all day is a dream of mine… I am just looking for an 'in' into the beer world and if you or you know of any available spots in any brewery, please let me know, and I am willing to move to make this happen… Thank you for taking the time to read this and have a good night."
…but it was effective. Sort of. Landrum landed an internship working in a taproom and doing sales for a small, local brewery. It was an auspicious start, but it was something. He serviced their product on the shelves of his local Safeway stores between his shifts in child care, and pitched in with whatever odd jobs he could after that. A few months in, he was offered a full-time job that paid a small monthly salary of about $500, mileage reimbursements, and a flat fee for every delivery he made. What he really wanted to do was brew, however, and this was not that. The owners cited insurance reasons for denying his access to brewing and Landrum turned the job down. It might have been the best career decision he ever made.
Take Two
Landrum quickly found another internship at the now-defunct Working Man Brewing Company where he was able to shadow the brewers, learning to mill grain, clean tanks, perform brewery upkeep and become familiar with the basics of the trade – important stuff when you want to become a head brewer and have no real brewing experience. This time around, it was different. "We were a team," shares Landrum. "We worked as a team. We did everything together. The brewers, they took me under their wing. Within a few months, I was kegging by myself and performing a bunch of the tasks without help." He was on his way, but hurdles remained.
The taproom provided a place for Landrum to earn money for his efforts, an important part of the equation for anyone and especially important when residing in one of America's most expensive regions. He worked for tips and continued to pester the three owners of the brewery about a full-time job. Finally, in the spring of 2015, one of them gave in and told Landrum he'd done more than enough to become a full time brewery employee. It was a time of change – Landrum quit his child care gig and his girlfriend, who would later become his wife, was moving in with him. After nearly two years of interning, things were coming together.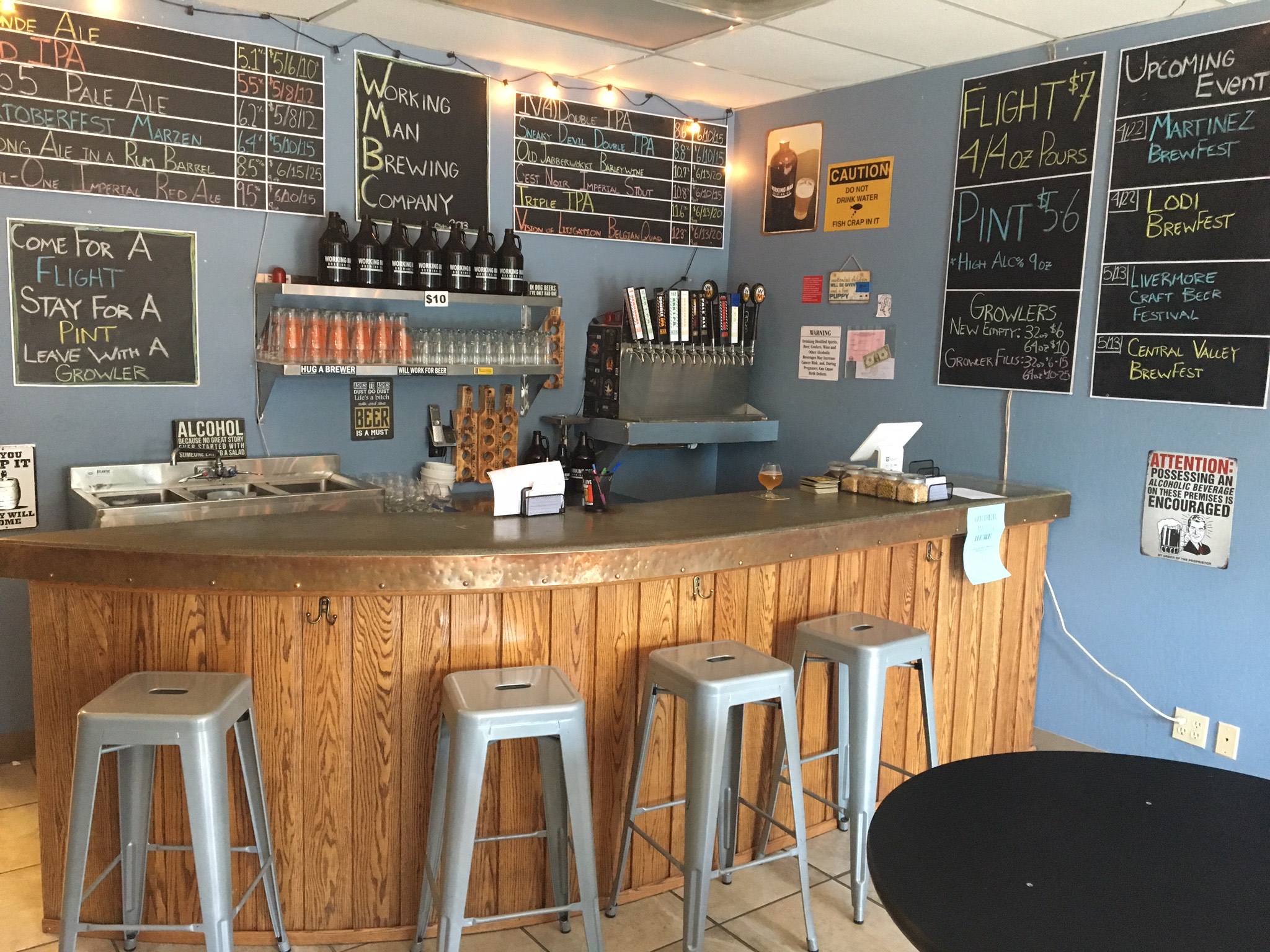 A few days later, Landrum mentioned his excitement over being hired to one of the other owners, who apparently had no idea and certainly did not approve. The conflict escalated and Landrum wasn't hired after all. He'd already quit his day job and was moving into a new place. "I thought I'd made it," he says, "that I wouldn't have to have a second job anymore, and then… well, not so much." His dream was crumbling quickly. A warehouse gig and a bartending stint helped him stave off pure financial ruin, though things were sliding. Still, he was driven by his goal. A few months later, he got the ownership group to convene and agree to give him the role that one owner had already promised. He earned $18/hour in a city where the cost of living index is 80-points higher than the national average. It wasn't much more than a step in the right direction. But it was a step and a hard-earned one at that.
His role at Working Man grew. A year and a half in, he was doing virtually all of the brewing, all of the ingredient procurement, and developing the recipes for the brewery's offerings. He was denied the role of head brewer, however, because one of the owners held it and, even though that owner had another full time career, Landrum was told he'd never truly hold the role of head brewer. That was his cue – Landrum and his girlfriend packed up and headed to Bend, Oregon in the fall of 2017 looking for another fresh start and greater opportunity.
In Search of Greener Grass
The search for jobs proved more difficult than expected despite Landrum's experience and the robust brewing scene in Bend. He took another bartending job while searching for brewery work. His girlfriend, fresh off a Master's degree, was searching for a new job in the healthcare industry to replace her high-paying job in California. Bend's economy is driven by beer and eco-tourism, however, making other career paths difficult. She ended up taking a much lower-paying healthcare job and supplementing her income with a beertending stint. The economics of the move were already proving troublesome.
Landrum, meanwhile, wiggled his way into a brewing job at Sunriver Brewing, a large craft beer outfit in Oregon known for making exquisite IPAs. Landrum struggled with working late shifts while his girlfriend worked two jobs. The two were slipping behind financially, rarely saw each other, and almost never had the opportunity to experience the beauty and benefits of Central Oregon. It was a slog, but Landrum wouldn't give up on his dream, the same dream he'd outlined in his email to breweries almost six years earlier. He'd made some progress, but that progress was painfully slow.
Packing Up
He and his girlfriend were married and began looking back toward California. She was able to find a job with her old employer and earned a raise in the process. Landrum quit his gig at Sunriver and joined her on the journey back home in the spring of 2019. The dream wasn't panning out, but their financial situation finally saw some relief. He took a job brewing at Bay Area stalwart 21st Amendment Brewing where he didn't work long, but did learn a few valuable lessons.
"They treated their employees great there," Landrum recalls. "They knew who they were as a brewery. They knew what they wanted to be and how to do it." Landrum advocated for himself – he'd been through some things by now – and earned a modest pay bump from the usual starting point. It was a new brewery but a familiar role. He wasn't brewing his beer and was starting to wonder if he ever really would get the chance to. To make his own impression on the beer he brewed was always the dream, so with a steady resolve, Landrum marched on. It wouldn't be long until things changed for good.
Timing is Everything
Just a couple weeks into his 21st Amendment gig, Landrum received a phone call from a friend who informed him that a small, local brewery was looking for a head brewer. Landrum hadn't heard of the brewery and knew nothing of it, but sent a resume anyway. A few days later, he was out and about, suit shopping for an upcoming wedding, when his phone buzzed: a text from the brewery owner. Would Landrum like to come in for an interview? "Of course," Landrum replied, then asked for the brewery's location. The owner passed along the address and, as it turned out, the brewery was in the same strip mall as the suit shop, right next door. Landrum put the suit shopping on hold and popped over. "It was the dirtiest brewery I'd ever seen," he says. "The owner put it like this, 'Sunriver wins awards. Can you win awards?'"
Landrum was floored. Not one to back down from a challenge, this was the opportunity he'd been searching for all those years. The negotiations were easy and the ownership was supportive. There was a clear vision and an emphasis on being local. It took the better part of a decade, but he'd done it. From learning to love craft beer and pushing his way from being an intern who knew next to nothing, Landrum now had the kind of role he'd always envisioned and possessed the knowledge and skills to put his own paint on his own canvas at INC 82 Brewing in Dublin, California – southeast of Oakland and well-placed between Heyward, Pleasanton and Walnut Creek in the East Bay.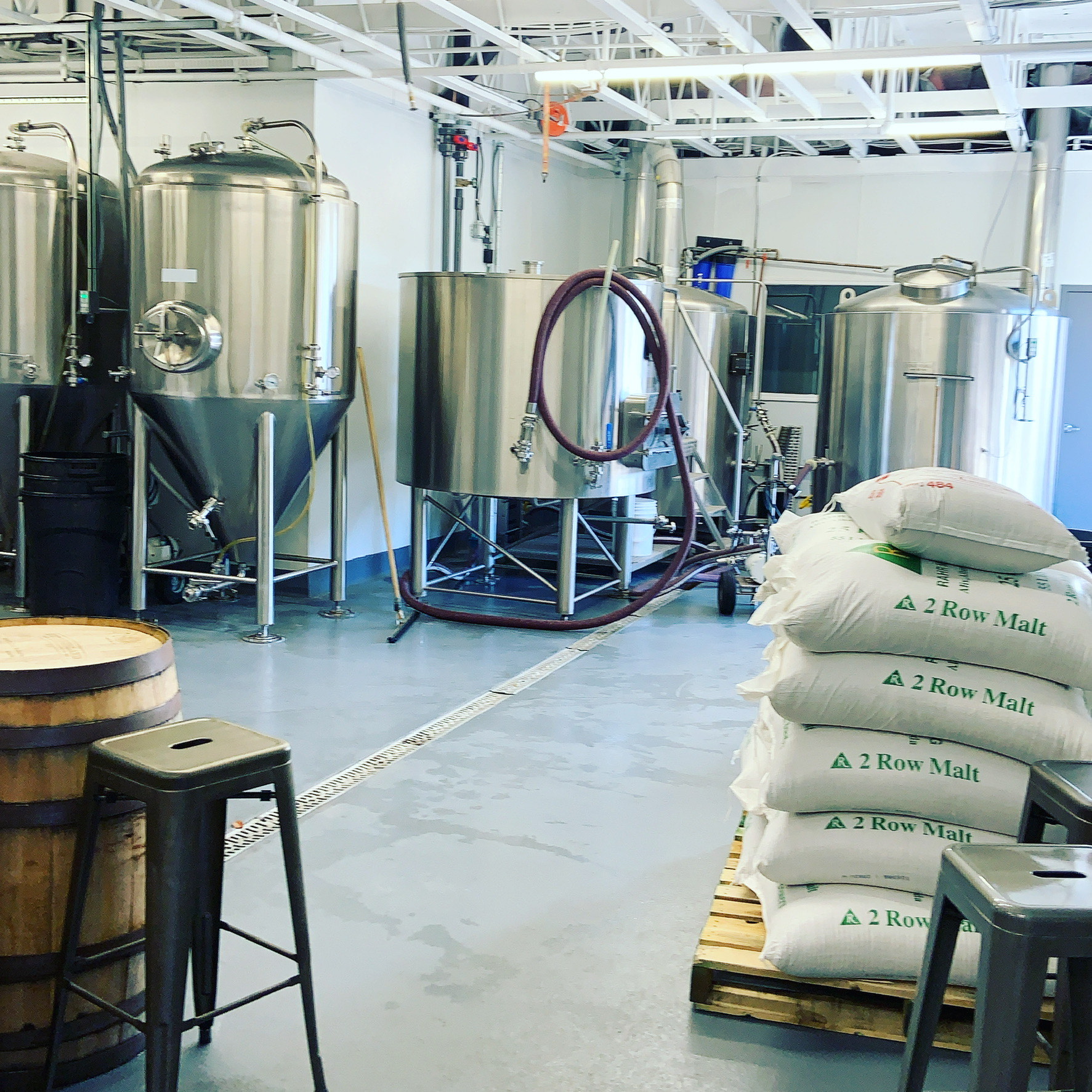 The awards would come in time. Gold and double-gold for a pair of IPAs at the Denver Beer Cup (No Tan Lines IPA and West Up DIPA, respectively), a silver in Blonde Ales at the same event, and a gold and silver in American Hefeweizen at the California Craft Beer Cup. Landrum runs the show and has plenty to show for it with 13 beers on tap at all times and a small but successful local distribution model. It may have seemed like a fantasy when he was hitting the local spots with his buddies, but they come to him now.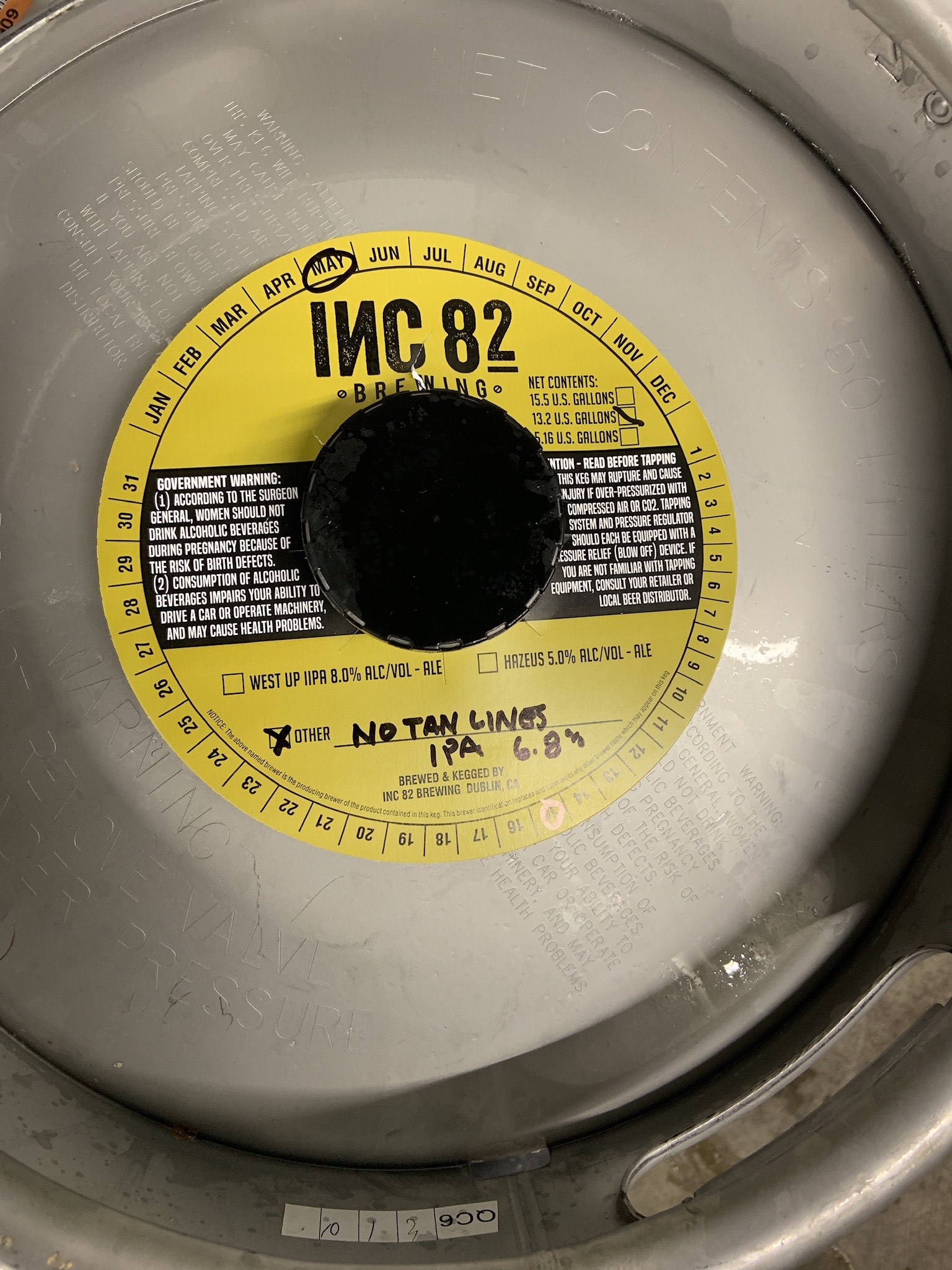 Ricky Landrum's wild dream is now a dream come true, even if it didn't come easily. "I love creating a new beer, knowing that a bunch of people are going to love it in a few weeks. I never stress about brewing because it's always fresh and exciting," says Landrum. He's quick to add that the best part is the part that nobody sees. "I get to see my wife every day now. We have a one-year-old. We're able to save and we both get to work in the fields we want to. This is the best situation I could ever ask for."
---