No Comments
A Bit Twisted Brewpub | Cheating With Juice New England IPA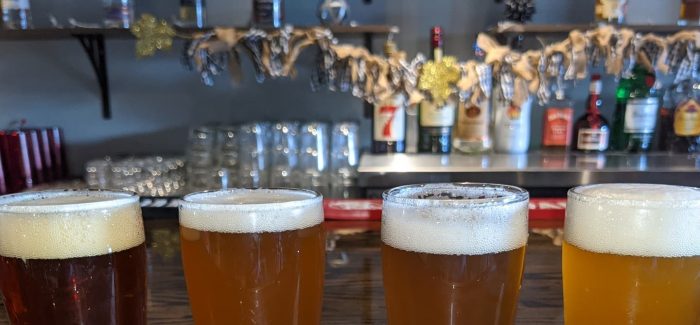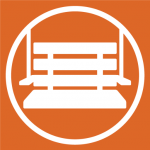 Coloradans and Texans don't always mix well. Anyone on the slopes at Vail will tell you that. Also, breweries generally don't serve mixed drinks, have a full kitchen, smoke their own BBQ meats and serve 12 beers brewed on site. But the aptly named A Bit Twisted Brewpub boldly mixes all these elements. Owners Matt Vargocko (from Texas), Mike Richie (from Colorado) and Brandon Foreman (also from Texas) love to twist the standard narrative. Any given day in the taproom you can enjoy Colorado or Texas sports while drinking a variety of beers with "a bit twisted" names such as Suck It Up Buttercup Stout, What Sharp Teeth You Have New England IPA and Run Run As Fast As You Can Oatmeal Stout.
Cheating with Juice
Cheating With Juice is also typical of their lineup but not just because of the pumped up name. Vargocko intentionally combined the lesser known German hop, Mandarina Bavaria, with the American hops, Azcaca and Eldorado, in conjunction with flaked barley and honey malt, to create a unique New England IPA. As the juiced hop logo implies, the floral orange, grapefruit, mango, tangerine and lemon flavors are pumped up to Arnold levels. However, unlike our favorite Austrian bodybuilder, the floral flavors have a light mouthfeel and a mellow aftertaste. The hop combination of this best seller will be "slightly twisted" every once and a while, but the beer is always on tap!
Brewed Tunes
Even the owners' musical tastes in the brewery are a bit twisted. At any moment they can switch from early 2000's, fighting and crying, pumped up, hard rock bands including Breaking Benjamin, Bad Wolves and Five Finger Death Punch to fiddle lovin', stripped down, red dirt, all-American, Texas country bands such as the Josh Abbott Band, Randy Rogers Band and Casey Donahew. This combination is a perfect pairing for Cheating With Juice juiced up flavor and mellow after taste. Just don't forget to cheer for the Broncos and Longhorns between sips.
View this post on Instagram
---