No Comments
PorchDrinking's Holiday Gift Guide 2021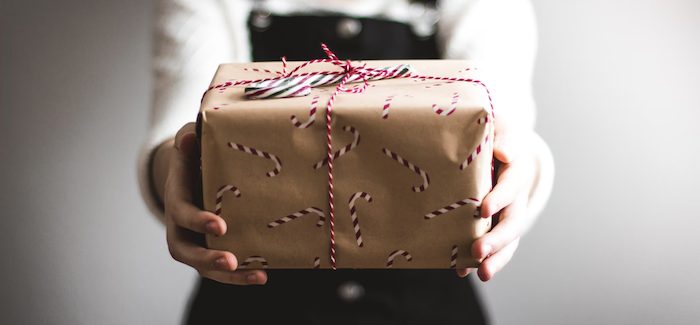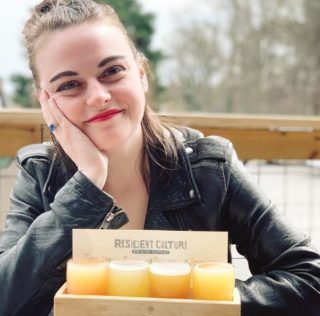 After what seemed to be maybe three months since the last holiday season, it is already December! This means my favorite sport is upon us; gift giving. Finding the perfect gift for those that you love is truly an aphrodisiac, but it can be hard to figure out the right one. As it is one of my main talents, I thought I'd share my advice. Check out my list of gift ideas that the craft beer enthusiast in your life will love!
Support Local
Whether you live near or far from someone, they have a local brewery or beer shop they go to often. Most places have gift cards available or offer specialty gift boxes during the holidays filled with their beer and perhaps a bomber or two (check out the gift box from Halfway Crooks in Atlanta below!). Inquire with the brewery to see what they have available and wrap that up for your recipient. Bonus: you get to support a local brewery!
View this post on Instagram
Many breweries are now offering beer clubs that you can join for a monthly fee. Perks include beer, early access to limited releases, percentages off of merchandise and more! Buy someone a month (or longer) subscription from their local place. Options in the Chicago area include Begyle Brewing, Pilot Project and Midwest Coast.
Personally, I love an experience as a gift. Tickets to a limited release tasting, a tasting with a variety of breweries around the area or an industry event is a great way to spend time together and enjoy some great beer! If you are in the Chicago area, there is a beer tasting event at the Museum of Science & Industry in March and tickets are available now.
Stock That Bar Cart
Any craft beer enthusiast knows that half the fun is great bar accessories, from proper glassware to an insulated bottle/can cooler. The Uncommon Goods beer accessories section is loaded with ideas and many are customizable to sports teams, hobbies and location! Check it out here (a favorite of mine are the beer cocktail sugar cubes, a perfect stocking stuffer).
If there isn't a local brewery club near the gift recipient, consider a beer subscription from companies like Tavour or Brewvana! This allows someone to really try out a lot of different beers from across the country. This is a great gift for those that live in more rural areas or do not have access to a lot of craft beer in their area.
For those that are new into the craft beer scene and have not developed their beer glassware collection, a set of unique glassware is a great way to ensure that they are using the proper glassware for their craft beer at home! Choose a couple from different breweries and package them up together, or find a set that includes a variety. Additionally, if they host bottle shares or enjoy an at-home flight, a set of flight glasses and accompanying flight tasting cards is never an unwelcome gift.
Fill The Tote
Two items everyone needs in life is a strong tote and a good book. For the bookworm, the person trying to read more, the eco-friendly friend, it is quite possibly the perfect gift. Fortunately, many breweries are coming out with tote bags, so pick up some beers from your favorite spot and get a tote at the same time! This tote that supports the NYC Brewers Guild is already on my wish list.
To have a tote without a book is a tragedy, so I've rounded up some great beer books. Reminder to purchase the books from your local bookshop this holiday season!
A Woman's Place Is in the Brewhouse: A Forgotten History of Alewives, Brewsters, Witches, and CEOs by Tara Nurin
Beer and Racism: How Beer Became White, Why it Matters, and the Movements to Change It by Nathaniel G Chapman and David L Brunsma
The Brewmaster's Table: Discovering the Pleasure of Real Beer with Real Food by Garrett Oliver
Cooking with Beer: Add Flavor and Fun to Your Food by Publications International
The Ultimate Book of Craft Beer: A Compendium of the World's Best Beers by Melissa Cole
The Beer Bible by Jeff Alworth
A DIY Season
Even if you aren't incredibly crafty, you can still put together a great gift for the craft beer enthusiast! If you have a local beer shop or a liquor store that allows you to create your own six or twelve pack, this is the perfect chance to flex your craft beer knowledge. Create your own "Twelve Beers of Christmas" with a 12 pack they can open each day leading up to Christmas, six beers to open between December 26th and New Year's Eve so that the presents continue even after Christmas or create your own six pack for a Secret Santa gift they will enjoy, like I did last year!
View this post on Instagram
Once all the gifts are purchased, don't forget to kick back, enjoy a Christmas Ale and buy yourself your own craft beer gift!
---